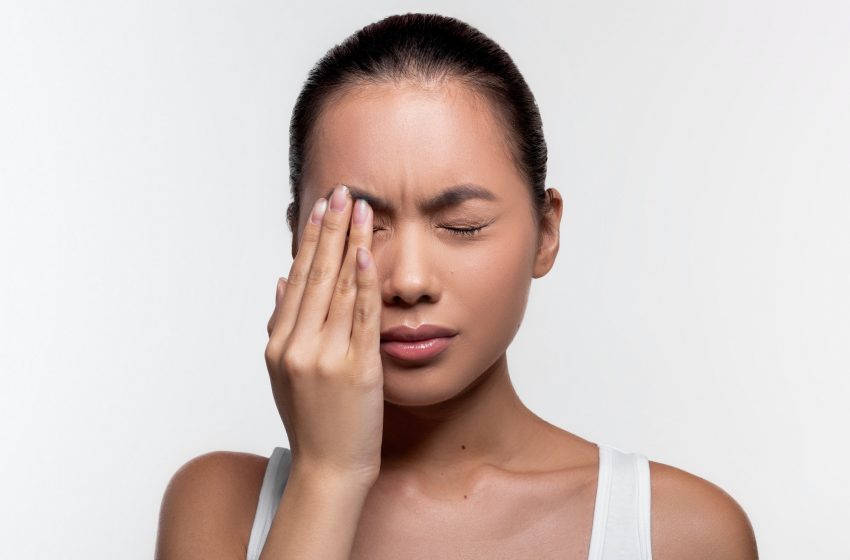 Why Do My Eyes Hurt When I Look Around
Why do my eyes hurt when I look around? This question is critical and should matter as losing eyesight could be possible. We need to look at the causes of this condition to know the reason.
Eye pain is associated with many head conditions and could be a pressure issue. There are so many diseases that can cause this symptom, so we need to share them.
To do so allows you to do an evaluation based on your current symptoms to help see which applies to you. We will share several diseases, the symptoms, causes, and treatments.
That way, you can compare what you experience with those you see for a better idea of what your issue could be.
It would help if you also considered seeing an eye care professional for advice. Reversing any issues with your eyes may be difficult, we encourage prevention.
That is our advice to all as we share the reasons why your eyes may hurt when you look around.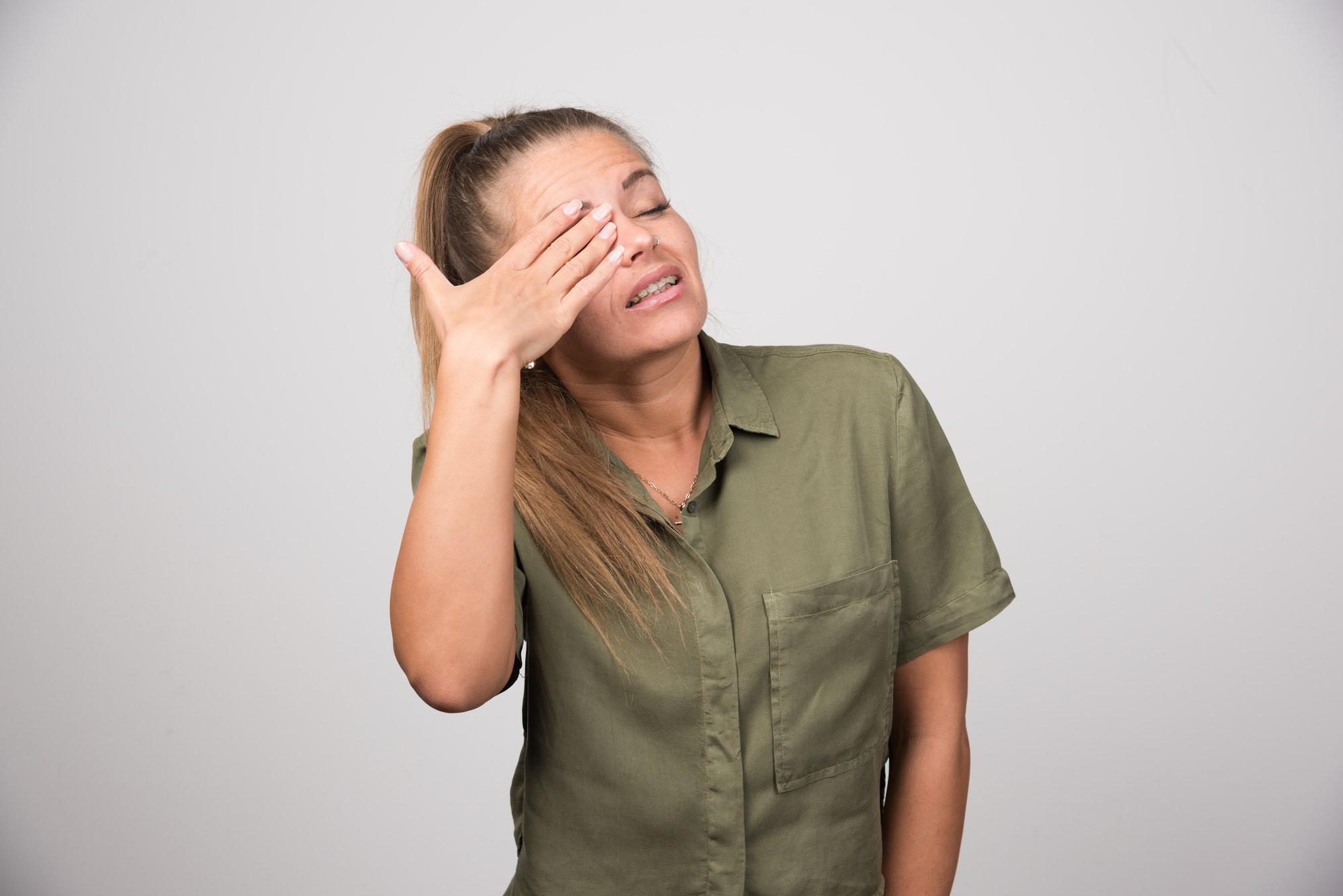 Why Do My Eyes Hurt When I Look Around – The Likely Causes
Eye Strain
Eye strain has become prevalent due to the amount of screen time most people experience. Technology has seen changes in the way people live as a device is always at their fingertips. 
This lifestyle change can cause serious injury to the eyes from constant use. Prolonged staring at the screen can cause eye strain that can become painful.
Symptoms of eye strain are eyes hurt when you look around and headaches. You may experience watery and dry eyes and blurred vision. Double vision is another common issue, and shoulder, neck, and back pain.
Treatment for eye strain would be to take periodic breaks from the screen and blink regularly. Adjust the settings of your screen to be more eye-friendly. You can wear special glasses when on the computer.
Corneal Abrasion
Corneal abrasion happens when the cornea has a scratch and is considered an eye injury. It can occur if a foreign object brushes your eye. Sometimes rubbing the eye can cause this injury as fine-grit may be on your hands.
Symptoms of corneal abrasion are a pain in the eye, especially during movement. The eyes feel gritty and redness in the eye. 
You may experience light sensitivity, redness, and a headache. It may feel as though there is tearing in the eyes as well.
Treatment for this condition is eye drops; however, the issue can heal in a few days without help. It would be best to stop until the cornea heals if you wear contact lenses.
Photokeratitis
Photokeratitis can be a very painful occurrence. This condition happens when the eye's exposure to ultraviolet rays is too much. The eye burn would be the equivalent of skin burn (sunburn). 
The symptoms of photokeratitis are temporary vision loss and blurry vision. You may experience swelling, redness, and watery eyes. Other symptoms include sensitivity to light and eye twitching.
Treatment for this condition is eye drops and eye rest. You should wear special eyewear to protect from ultraviolet rays. You may receive treatment with oral analgesics and ointments that help the eye heal.
Why Do My Eyes Hurt When I Look Around? – Other Causes
There can be so many things that can cause eye pain; some have control over others. Some of the conditions we have already seen tell us that we can make the issues we have with our eyes less frequent. We need to take better care of the eyes to prevent such problems.
Dry Eye Conditions
Dry eyes can be very painful and cause severe discomfort. This disease happens when the autoimmune system malfunctions or allergies bother the eyes. 
Other causes of dry eyes are contact lenses and dry skin conditions. Other dry eyes symptoms are rheumatoid arthritis, lupus, sarcoidosis, thyroid problems, and vitamin A deficiency.
Symptoms of dry eyes are watery eyes, red eyes, and light sensitivity. Other symptoms you may experience are stingy eye pain and a burning sensation in the eyes. The feeling of grit in the eyes is an=other symptom to expect.
Treatment of this condition is daily cleaning of eyelids and regular screen breaks. Other methods are proper screen monitor adjustment with the eyes. Avoid contact lenses and wear glasses to help with screen time. Consider a humidifier to make the air around you moist.
Allergic Conjunctivitis
Allergic conjunctivitis is another reason you may have eye pain when the eyeballs move. This condition happens when the eye suffers from allergies. 
This issue can be from pollen, dander, dust spores from mold, and any other matter that may cause an allergic reaction.
Symptoms of allergic conjunctivitis are swollen eyelids and red and watery eyes. You may also experience itching in the eyes and mucus build-up.
Treatment for this condition is a cold compress on the eyes and artificial tears. Allergy immunotherapy which uses allergy extracts to build resistance, is another method. 
Optic Neuritis
Optic neuritis can cause the eyes to experience pain, especially during movement. This disease offers a minimal idea of the cause. One suggestion relates to the immune system attacking the optic nerve. Autoimmune diseases often attack healthy cells that create serious medical issues.
Symptoms of optic neuritis are double vision, red eyes, and blurring vision. Other symptoms are blindness and loss of vision in one eye. You may experience swollen eyes and the ability to see in color.
Treatment of this condition is lifestyle changes that could be responsible for the issue. Increasing the use of anti-inflammatory foods will help reduce or eradicate inflammation. Optic neuritis can disappear on its own if treated correctly and promptly.
Other conditions responsible for eye pain are glaucoma, iritis, blepharitis, pink eye, cluster headaches, and sty. These conditions have similar symptoms and require similar treatments. 
Some of these diseases can cause blindness but are not life-threatening. The best approach would be to immediately seek help from an eye specialist to prevent further issues.
Why do my eyes hurt when I look around? This question has been answered, which allows anyone who suffers from this illness the opportunity to have it rectified. The sooner you get help, the better your chances of recovery.