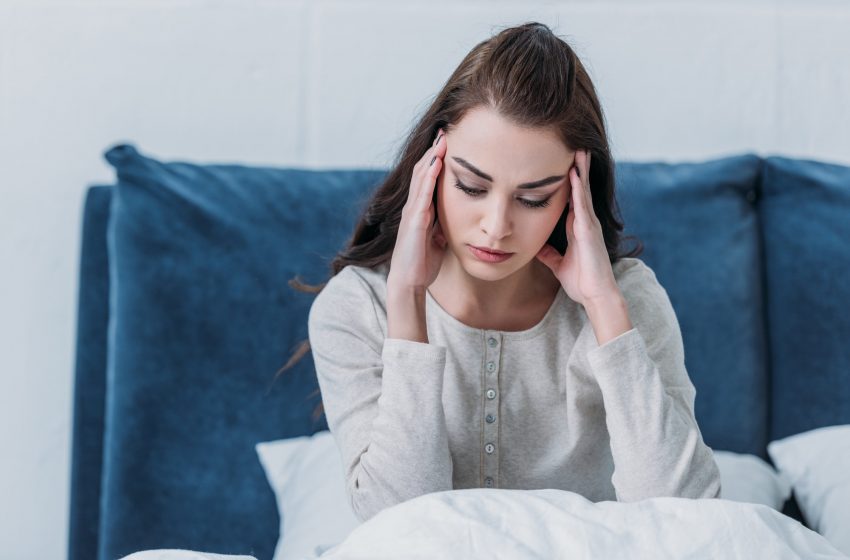 Waking Up With Eye Pain And Headache – The Causes & Treatment Options
If you find yourself frequently waking up with eye pain and headache in the morning, let me tell you that you are not alone. Approximately one out of every 13 people experience morning headaches.
These headaches typically affect women more than men and are most frequent in people between the ages of 45 and 64.
There are several reasons that can cause you to wake up with eye pain and headaches. In this article, we provide you with the main causes of these conditions and their treatments.
Before we begin, you should know that when you present any unbearable eye pain with blindness it should be considered a medical emergency and you should seek immediate help from a specialist.
First let's start with eye pain, which is a fairly common condition that occurs when the eyes do not produce enough tears or evaporate too quickly. The sensation of eye pain can become uncomfortable and cause some pain, redness, and burning of the eyes.
The most common reasons why you may wake up with eye pain are:
Your eyelids did not stay tightly closed during sleep hours.
The tears you produce are not able to lubricate your eyes.
You are not producing enough tears to lubricate your eyes.
How can you treat waking up with eye pain?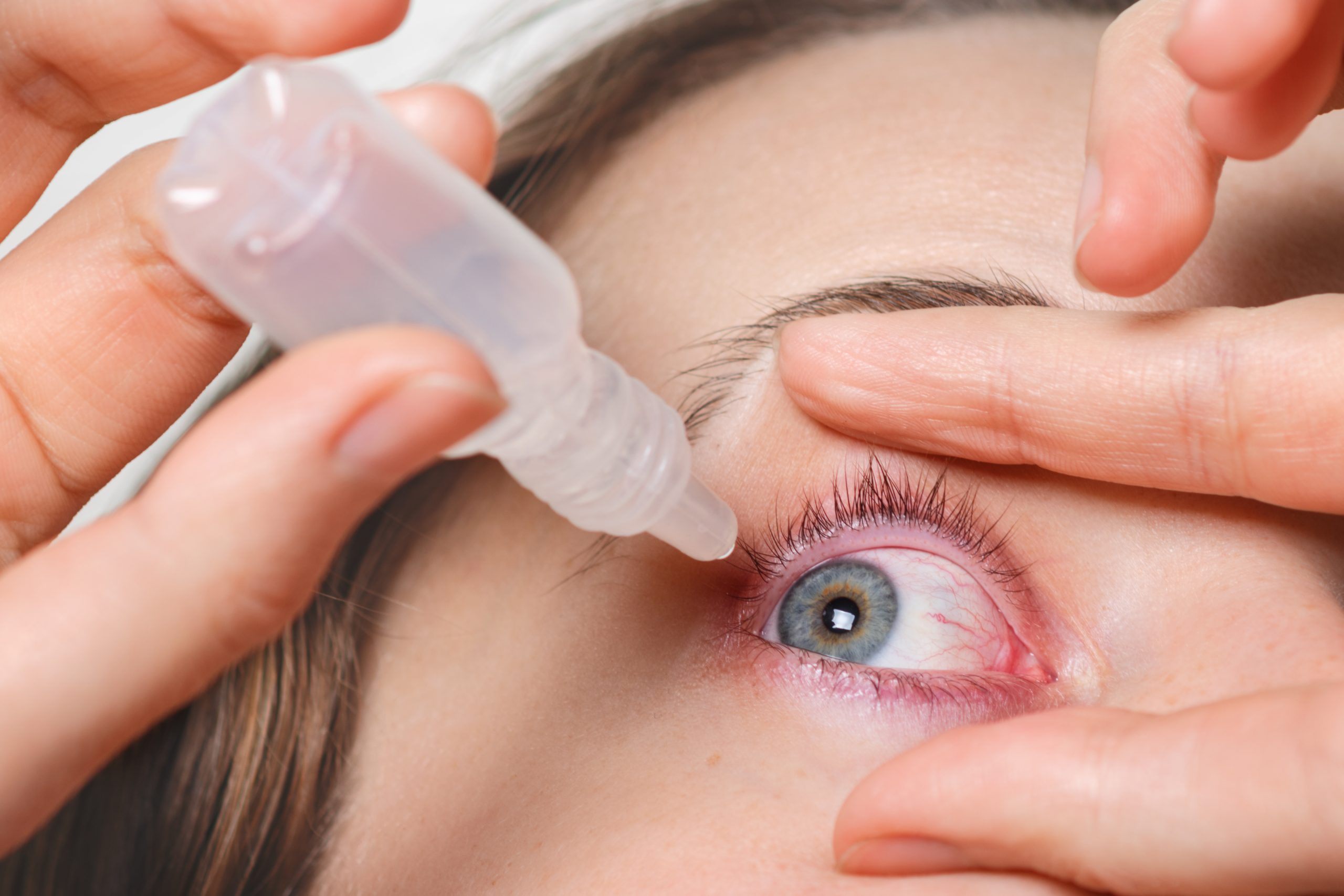 The best thing to do if it is a habit to wake up with eye pain is to schedule an appointment with an ophthalmologist and determine if the cause of your discomfort is dry eyes or something else.
From there, the doctor can work out a treatment plan to improve your pain. While you make the decision to go to a medium, you can go about trying various home remedies that can relieve eye pain.
Gently flushing your eyes may help you to combat inflammation. Also, it is important to know that if you wear contact lenses, you should make sure they are of high quality and do not irritate your eyes.
In case you are notified that eye irritation may be related to allergies, do your best to avoid those allergens. One of the most viable solutions is to wear wraparound sunglasses to protect your eyes from the wind and sun during the day, both of which can dry out your eyes.
And finally, it is important to stay well hydrated and maintain a healthy diet, which can reduce dry eyes and stimulate tear production.
Treatments for Waking Up With Eye Pain and Headache
According to a 2020 study, the simplest and most effective treatment for eye pain is to use an ophthalmic ointment before going to sleep. People can also use artificial tears to treat any symptoms of dry eyes.
Research also suggests the following treatments for eye pain
Forcing the eyelid shut with tape while sleeping
Using warm eye masks
Aromatherapy
Taking a warm bath
To treat reduced tear quality, people can use artificial tears. People can treat dry eyes with over-the-counter artificial tears. The American Optometric Association (AOA) recommends using preservative-free artificial tears, as they may cause less irritation.
Well, as one of the main causes of eye pain upon awakening is the lack of tears, you should undergo a treatment to increase tear production, such as:
– Using artificial tears or eye drops.
– Using prescription eye drops, which helps the eye create more tears.
– Taking an omega-3 fatty acid supplement
You can also help with treatments that block the tear ducts, which can help keep tears in the eye longer. There are a variety of plugs, you can use whichever one you like best; there are punctal plugs, small silicone, or gel plugs that are inserted into the tear ducts.
In some extreme cases, people undergo a surgical procedure to block the tear ducts permanently.
Waking Up With headaches
Now speaking of waking up with headaches, this situation can occur for a variety of conditions. You may experience headaches occasionally after a bad night's sleep or when you have a stressful day, plus headaches can be experienced on a regular basis.
When you wake up with headaches it may be a change in your body's physiology. In the early hours of the day, the level of internal pain in your body may be decreased.
Also, that your body may produce more adrenaline during this time, leading to migraine episodes.
The most common types of morning headaches are
cluster headache
migraine headache
tension headaches
What are the different types of morning headaches?
A headache can cause dull, sharp, or throbbing pain. The headache may be brief, lasting an hour or less, or may last up to a few days.
The International Headache Society classifies about 150 types of headaches.
Below are some of the conditions and factors that can cause early morning headaches.
Insomnia:
It can affect sleep patterns and cause sleep deprivation. Sleep deprivation is a common cause of morning headaches and can trigger migraine.
Depression or anxiety:
Research shows that mood disorders and migraine episodes frequently occur together, and having one indicates an increased risk of having the other.
Snoring or sleep apnea:
Sleep disturbances caused by snoring or sleep apnea may be the source of your morning headaches. Snoring can be a condition or a symptom of sleep apnea.
Teeth grinding:
Grinding or clenching your teeth is also known as bruxism. This can occur at night as a sleep disorder, which is known as sleep bruxism. A morning headache is commonly associated with bruxism, but research is mixed on whether bruxism causes the headache.
Muscle tension:
Morning headaches may be the result of muscle tension in the neck. You may need to evaluate your sleeping position and the pillows you use to relieve this form of a morning headache.
Hangover and alcohol:
Early morning headaches may be the result of alcohol consumption. Heavy drinking can lead to irregular sleep and a morning headache, like a hangover.
Sleeping too much: Sleeping too much, especially on a regular basis, is a common trigger for morning headaches. The exact reason is unknown, but it is generally believed to be due to disruptions in the brain's natural circadian rhythm and neural pathways.
Treatments for headaches
Headaches experienced upon arising should be treated according to their cause. Depending on the cause, you may be able to control headaches yourself with lifestyle changes, a new pillow, better sleep management, or by visiting a specialist.