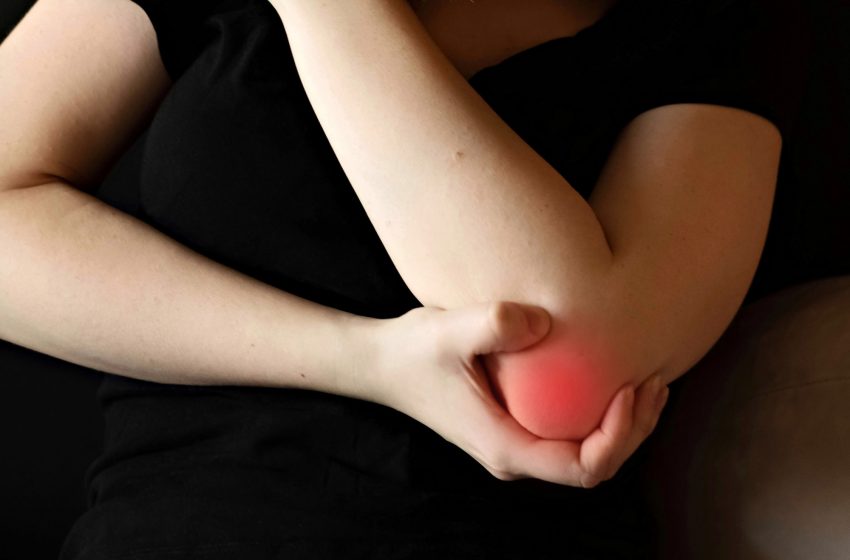 Sudden Joint Pain Causes – 16 Possible Reasons
Sudden joint pain causes that will help you find a solution. It is common to experience sudden joint pain from time to time, but with so many different reasons for this occurring, it can be difficult to pinpoint the cause.
There are a few ways you can narrow down what may have caused your sudden joint pain and take steps towards tackling the issue.
Here are 16 possible sudden joint pain causes:
Overexertion
Being active or doing too much physical activity when not accustomed to it will often lead to muscle fatigue or soreness in joints. The best way to avoid this is to slowly build your activity level up rather than rushing through an ambitious workout plan.
If you are carrying out repetitive movements every day (or every other day), overused muscles can eventually become strained which can lead to sudden joint pain in addition to severe aches throughout your body.
You can tell that you have strained muscles if the pain occurs more often during exercise, stiffness lasts longer than two days, your normal movement is hampered by tightness in your joints, and/or swelling appears over the injured area of the muscle.
Arthritis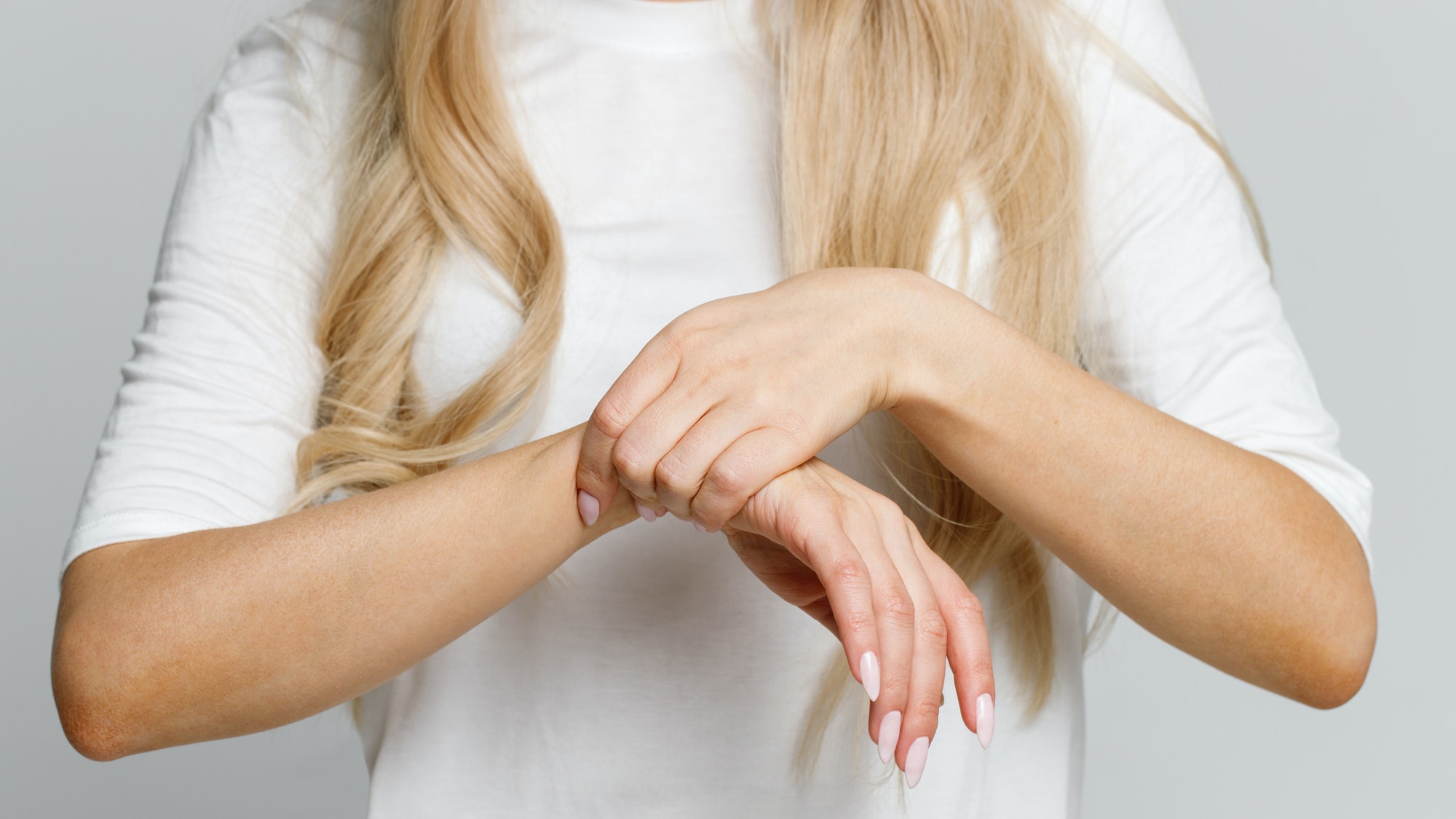 If you are experiencing sudden joint pain, especially in the knee or hip joints, it could be due to arthritis developing in those particular areas.
If you have previously experienced arthritic-like symptoms, then it is likely that your sudden joint pain is caused by arthritis as well.
Arthritis is caused by the degeneration of joint cartilage, which over time becomes more and more susceptible to damage.
The best ways to help alleviate the pain from arthritis are to reduce inflammation and to strengthen the muscles around the injured joints so that they can handle more pressure.
Some herbal remedies for arthritis are capsaicin, garlic, and ginger. also, increasing the intake of vitamin C and E is known to help strengthen the cartilage in joints.
Pinched Nerve
If sudden joint pain is not accompanied by swelling or redness, then it could be a pinched nerve. If you suffer from this condition, then your doctor may recommend an anti-inflammatory medication such as ibuprofen or naproxen sodium in order to reduce the inflammation around the involved nerves that are causing you pain.
Applying heat along with taking these medications will increase their effectiveness in relieving your symptoms.
Insect Bite
If the sudden joint pain is caused by an insect bite, then applying ice would be beneficial for you because cold temperatures will decrease blood flow near the irritated area which will reduce the pain you are experiencing.
Insect bites can cause joint pain because the venom secreted by the insect causes localized inflammation which can be very painful.
If you are suffering from this type of sudden joint pain, then you should know that the pain will subside after 48 hours because your body will absorb the proteins produced by the venom.
Muscle Cramps
Another possible cause of sudden joint pain is cramps especially if they involve muscles located around your joints. Cramped muscles typically produce a lot of tension and pressure that may be responsible for causing you to feel pain in your joints.
If this type of condition affects one or more of your joints, then applying heat on them would give you some temporary relief since it increases blood flow near these areas allowing oxygenated blood to enter them thus reducing their tension and pressure levels.
This in turn reduces the pain you feel when applying pressure to them.
Lack of Sleep
A lack of sleep or rest will cause your body stress which may then result in a flare-up of your arthritis symptoms because it causes inflamed joints. Many people, particularly those suffering from rheumatoid arthritis experience this symptom.
Inflammation can cause small areas within the joint's lining to swell up and produce an extra amount of fluid that further increases the stress on these affected joints.
The resulting stress may also trigger muscle spasms, another factor why sudden joint pain occurs due to inflammation.
Injury
Whether it's overuse of a muscle or acute trauma from falling onto the affected area, injuries can lead to the sudden onset of joint pain. The severity and type of injury will determine how much time you need off work before returning again.
If the issue persists after resting for a few days then it is time to seek medical advice.
Some injuries can occur without any cause. Poor posture, stress, and tension in the muscles can all contribute to aches and pains.
Stress
Stress comes in many forms – physical, mental, or emotional – but it is one of the top reasons why sudden joint pain occurs. Stress causes deterioration of joints by limiting their ability to move freely, thus putting pressure on them when you use them for daily tasks.
This extra strain may also trigger muscle spasms that further aggravate your condition.
Diabetes
People with diabetes are more likely to suffer from rheumatoid arthritis due to the decreased production of insulin which affects the proper metabolism of proteins and nutrients throughout the body.
People who have type 2 diabetes are at a greater risk because this form does not involve insulin production at all.
Kidney failure
People suffering from kidney failure often have to deal with a lot of medical conditions because these vital organs have a lower ability to filter out waste and toxins from the body.
One such condition may be rheumatoid arthritis which appears when the kidneys fail to remove uric acid from the bloodstream, thus triggering inflammation that affects joints in the future.
Lupus
Sudden joint pain is one of the main symptoms of lupus, an autoimmune disease where cells attack healthy tissues and organs like skin and joints – causing swelling, reddening, and itching sensations.
This disorder usually flares up without reason or warning sign but can make people's life miserable for months or even years if not treated
Bursitis
Bursitis is most often experienced in the shoulder, elbow, and knee areas. When bursitis strikes a joint, pain can be felt upon movement or even at rest.
The affected area becomes inflamed and a bump may appear over the spot where the inflammation is being caused. If there isn't any improvement after resting for a few days, you should consult a doctor as soon as possible.
Slipped Disc
A slipped disc at the lower back could also be a reason for sudden joint pain around these areas. People who suffer from osteoporosis are prone to developing slipped discs.
The pain caused by the slipped disc can be severe and may even lead to severe headaches and joint pain.
Gout Attack
People with gout are more likely to develop sudden joint pain in the feet, which can sometimes grow worse if left untreated for some time.
Unlike other types of arthritis, gout attacks are acute, meaning they are short term lasting anywhere from a few days up to around ten days at most.
Cold weather or cold water
Exposure to cold temperatures over an extended period of time will constrict blood vessels, which decreases circulation and slows healing processes. This can lead to muscle and joint pain.
Infection
Infections, such as urinary tract infections can sometimes be accompanied by sudden joint pain. Bacteria cause infection to invade the body's tissues, which causes swelling around the joints and other areas.
Final Thoughts On Sudden Joint Pain Causes
The research has shown that the most common culprits of sudden joint pain causes are osteoarthritis, rheumatoid arthritis, and gout.
If you have any concerns about your health or feel like something is wrong with one of your joints, consult a doctor immediately.
It could be as simple as taking an over-the-counter medication for relief to see if it's just temporary inflammation caused by overexertion – but don't wait too long before getting medical advice!