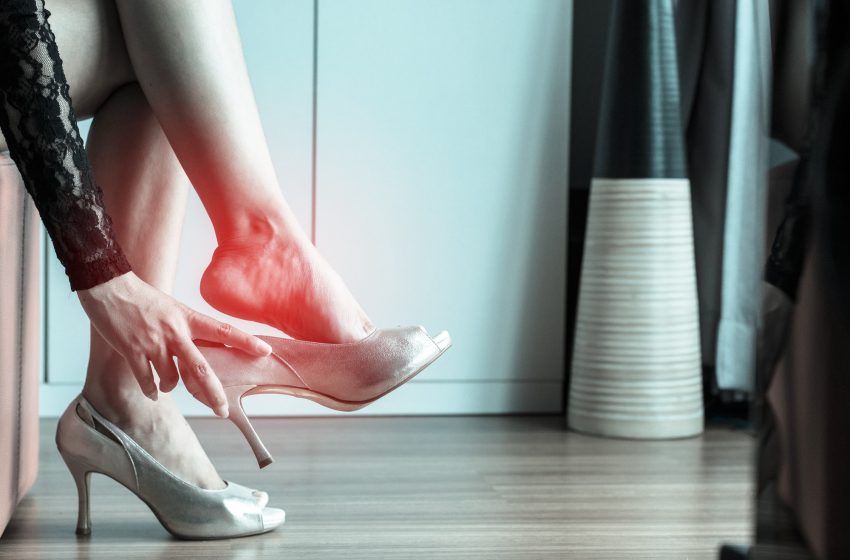 Burning Heel Pain At Night
Anyone who suffers from burning heel pain at night should know what causes the discomfort. There are several reasons this can occur, and we will look at them. 
If you damaged your heel be an injury that is probably the reason for the burning sensation you are experiencing. If you have never had an injury, it is a medical condition that needs urgent care.
Since many diseases can affect your heel and foot, it would be wise to look at the related conditions. Look at all the symptoms that align with each illness and eradicate any that don't apply to you.
This step matters the most as it helps pinpoint your possible issue.
Once you can identify the cause of the pain you feel, check the treatments for that condition. You will find all of the above information to help you decide. 
Most of all, seek medical advice from your physician and use this information as your last choice. Here are the medical diseases that could cause burning heel pain at night.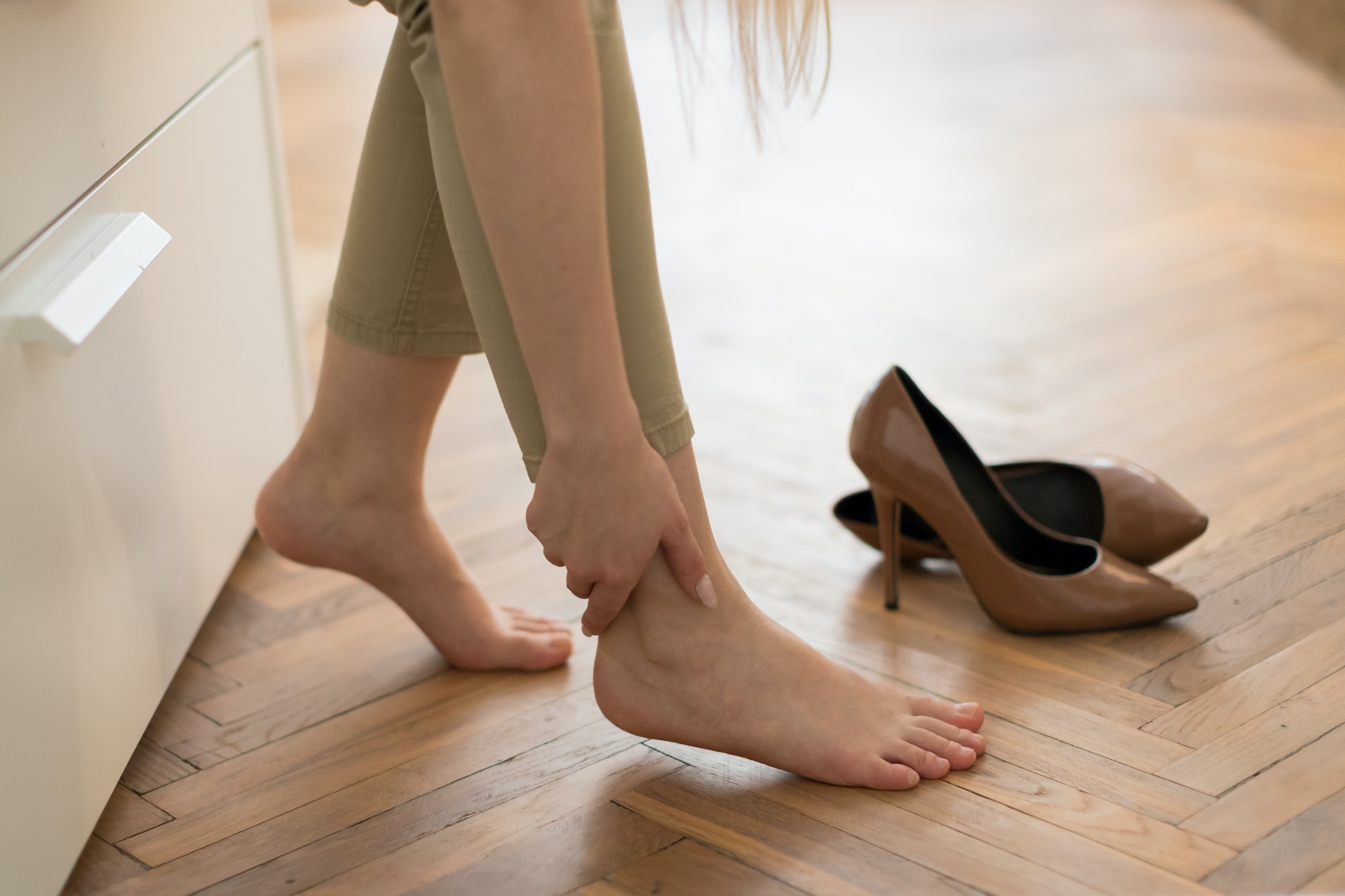 Burning Heel Pain At Night – The Likely Causes
Foot Anatomy
Foot anatomy is the formation of the foot in its proper order. The muscles and tendons all serve a purpose with particular roles. If the foot's anatomy is abnormal, it can cause pain and discomfort.
Symptoms of problems with the foot's anatomy are toe pain, tingling in the foot, and burning sensation. Other symptoms are oddly shaped feet and discoloration. 
Treatment for this condition is surgery if the situation is awful. Less severe cases can use special shoes to train the feet. You can try resting the foot, icing the foot, compression bandages, and elevating the foot.
Physical therapy for the feet and painkillers to help with any pain you may encounter. You can also try special shoe inserts and toe pads.
Lifestyle Factors
Some of the foot conditions we experience are related to lifestyle, walking, running, and shoes. Other causes can be sitting positions, being overweight, and sleeping positions.
Symptoms for this type of condition are foot pain, tingling, and burning sensation in the foot. Swollen feet, problems walking or running. Standing for extended periods can also be ab issue.
Treatment for this issue is the R.I.C.E method which involves resting and icing the affected foot. You also use a compression bandage and elevate the foot.
For unbearable pain, you can use over-the-counter painkillers and use foods that have anti-inflammatory properties.
Pinched Nerves
Pinch nerves are another cause of burning heel pain and an aching foot. This condition happens when the nerves feel the pressure of the tissue surrounding them. 
The pinching can result from wearing tight shoes or an injury. Other causes of pinch nerves are tarsal tunnel syndrome and abnormal growth in the feet.
Morton's neuroma is another term for nerve damage. Wearing high heels often is another reason you can be damage nerves in your feet.
Treatment for this condition is similar to the diseases mentioned earlier. You rest, ice, compress and elevate the problem foot. Other treatments include anti-inflammatory medications to reduce inflammation and massage therapy.
Fibromyalgia
Fibromyalgia is another disease that can affect the heel and the entire foot. The cause of this disease is unclear, but it manifests itself after stressful situations. Such stressful issues include traumatic injury, autoimmune disorders, and arthritis.  
Symptoms of fibromyalgia are migraine and other headache types and fatigue. You may experience insomnia, depression, and anxiety. Pain and stiffness are also familiar with this disease. 
Other symptoms are concentration and memory issues. This issue also affects the feet and other body parts, causing severe pain.
Treatment for this condition is antidepressants, anti-seizure drugs, and painkillers. Other methods are physical and occupational therapies. Proper sleep, exercise, and managing stress are beneficial.
Burning Heel Pain At Night – Other Causes
The constant burning of the heel, especially during the night, can be bothersome. I think that concern is warranted as you can see the cause can be very critical.
This situation tells me there is a need for counsel from a physician to address all issues immediately. Here are other diseases to consider.
Diabetes
Diabetes can also cause a burning sensation in the heel at night or during the day. The causes of diabetes are inactivity, being overweight, and your pancreas halts insulin production.
If the body becomes insulin resistant, it can prevent insulin from moving sugars to the cells.
Symptoms of diabetes are burning heel pain, frequent urination, and extra thirst. Other symptoms include blurry vision, tingling and numbness in hands and feet, and hunger. You may lose weight without effort and have dry skin.
Treatment for this condition is a lifestyle change that can reverse this condition. It would help if you lose weight, exercise more, and eat fewer carbs. Other treatments would be to eat more fiber and relax to help with stress.
Pregnancy
Pregnancy can change the human body in various ways. One such way would be the level of calcium in your body. If you lose calcium, it can cause cramps and pain in the feet. 
With pregnancy, you gain weight which can affect your feet. You may have swollen ankles and heels that make standing and walking a challenge.
Symptoms that pregnancy could cause heel pain are throbbing in ankles and signs of swelling. That would be the main symptom of your heel pain due to pregnancy.
During pregnancy, treatment for heel pain is to rest often, ice the area, use compression bandages, and elevate the foot. You can also drink lots of water, and wear comfortable shoes.
Plantar Fasciitis
Plantar fasciitis happens when the heel becomes inflamed. This disease comes from wearing the wrong shoes, the foot's structure, and overuse of the feet. Hiking a lot can cause plantar fasciitis.
Symptoms of plantar fasciitis are burning heel pain and a tight Achilles tendon. Other symptoms include a swollen heel and pain in the foot's arch. You may notice pain for months and worsening pain after a workout.
Treatment for this condition is night splints and other types of orthotics like braces. You may need to use a crane or some other walking apparatus and boot to help walk. 
Physical therapy can help with improving mobility. Try eating more foods with anti-inflammatory properties to relieve any pain you experience.
Stop that burning heel pain at night by looking at your lifestyle. You may need to make some changes, but it will significantly benefit you. Remember to talk to your doctor for professional advice.