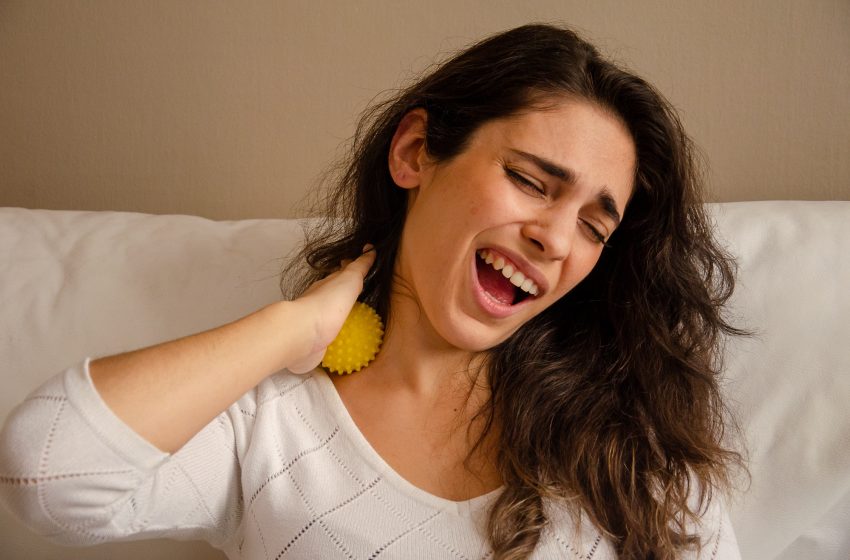 When I Yawn My Neck Cramps Up
If when I yawn my neck cramps up, it could be related to the neck muscles or something more severe, or it could be nothing. It is never easy to diagnose a condition like this because many conditions carry similar effects.
I always like to explain how we seek to analyze a situation and what we think is vital.
Any diagnosis done needs to be correct since we deal with an individual's health. Your health is a serious matter, so be sure to consult a physician and leave what you see here as a backup if you can't get the help you need.
We live in a real world, and not everyone has access to health care.
We understand this is a present and actual situation, so we offer the best advice possible. If you want to do your analysis for knowledge or some other reason, there are a few things to know.
Treatments are always the last thing to consider.
The first thing you need to know is what could be wrong with you. That requires checking the symptoms for each disease and comparing them with your own.
When you establish the problem, you can look for the cause to prevent further issues. Last of all, you can then proceed to treat the issue. Here are some of the conditions that cause your neck to cramp when you yawn.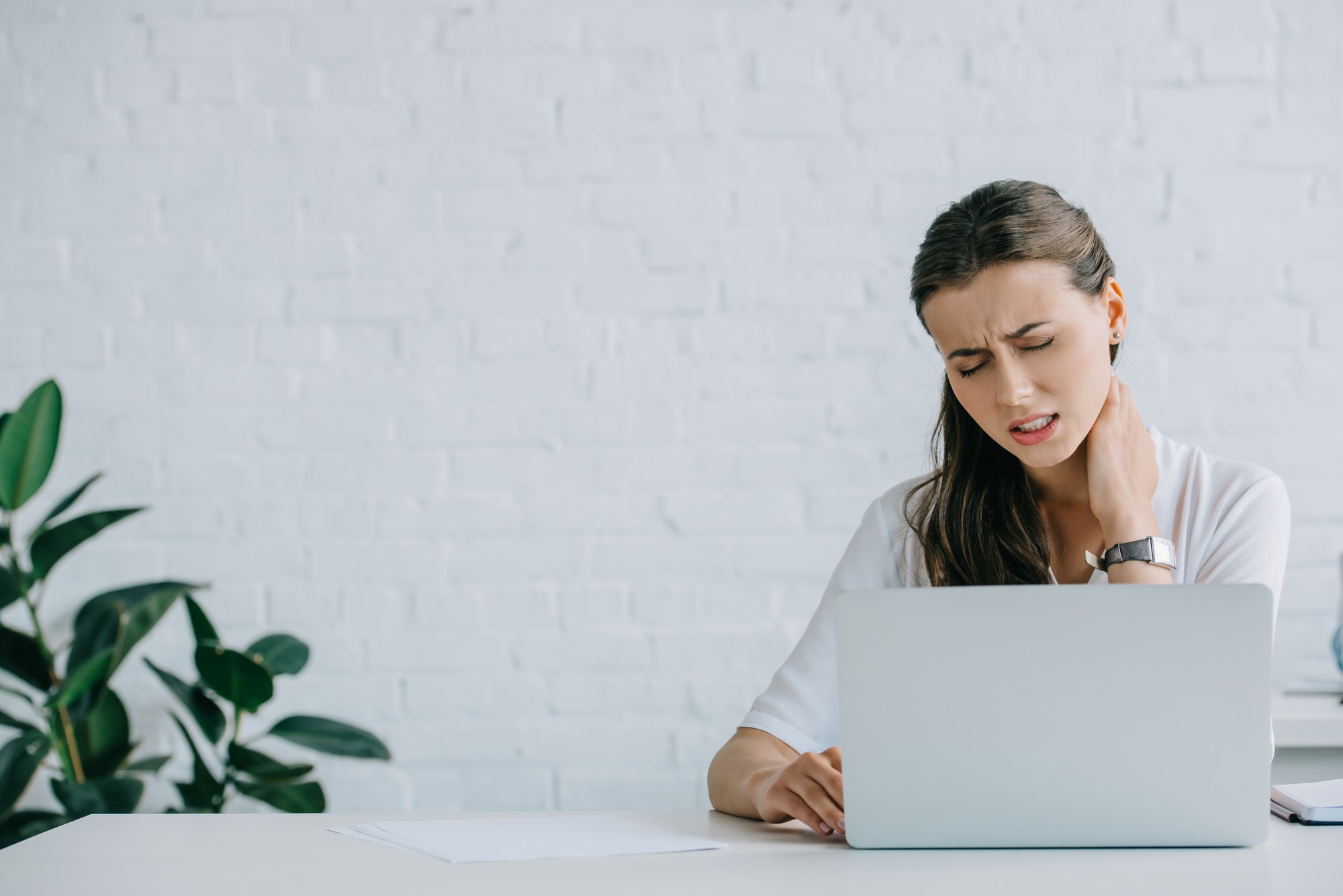 When I Yawn My Neck Cramps Up – The Leading Causes
Neck Strain
A neck strain can be one reason why your neck cramps up when you yawn. The tendons supporting the neck can inflame when torn or stretched. This injury makes it difficult to move the neck and can be uncomfortable.
Common causes of neck strains are lifting heavy objects badly and carrying a heavy load on the shoulder. Some exercises could cause neck strain and sitting or lying in an improper position.
Symptoms of neck strain are stiffness in the neck and muscle spasms. The neck pain can be throbbing and unbearable, making sudden movements dreadful. 
Treatment for this condition is cold and ice packs on the neck for ten minutes. Other treatments are neck exercises, painkillers, and the use of a firm low pillow.
Stress
We are all encouraged not to stress, and there are reasons for this advice. Stress can affect the body negatively and lead to some severe complications. 
Some causes of stress are worrying, fretting, and anxiety over the unknown. Working too much without any reprieve can produce a stressful environment, and lack of sleep can cause it also.
Symptoms of stress are cramping throughout the body. Stress can cause cramping in the neck when you yawn as the muscles are tense. It can also cause you headaches which can affect the neck and face.
Treatment for stress is to worry less and take breaks from strenuous activities. Do more outdoor activities, develop a relationship with God, and try calming exercises. 
Bad Posture
Practicing lousy posture can cause pain in the neck affecting the tendons. The way you stand and sit affects your posture over time and can lead to improper body structure and shape. If not corrected can lead to neck pain when you yawn or don't.
You get bad posture when you slump a lot, whether standing or sitting in a chair. How you hold your head can also affect the neck, so be aware of your positioning.
Symptoms of bad posture are rounded shoulders, potbelly, stiff neck, and back pain. Other symptoms are head leans in various directions and other body pains. 
Treatment for this condition is a brace to help you stand straight. Practice keeping your feet apart at shoulder width and tuck in your stomach.
Other therapy methods are maintaining the head level and standing straight in an erect position. Let your hands drop at your side and keep your shoulders back.
When I Yawn My Neck Cramps Up – Other Causes
One thing is clear about this condition; there are some simple solutions to this problem if the cause is simple. However, the more complicated conditions will require a complex approach.
What is noteworthy in this case is that you can easily rectify the problem. Let us see the other medical challenges to see how simple they might be.
Whiplash
Whiplash can be painful, and the pain can last for months. The tendon in the neck is jerked suddenly and becomes inflamed or, worse, bruised in the bone. 
The cause of whiplash is the sudden jerking of the neck, primarily by vehicular accidents. The moving vehicle stops suddenly, causing the person's head to go forward quickly and then snap back.
The forward and backward motion can snap the neck, sometimes being fatal.
Symptoms of whiplash are neck pain and stiffness, dizziness, and shoulder pain. Other symptoms are low back pain and pain in the arm or hand. Sometimes there is ringing in the ears and numbness in hand.
Treatment for this condition is using ice and heat packs, and painkillers. Other treatments are muscle relaxants, lidocaine injections, rest, and a brace to keep the neck in place.
Other Conditions
There are other reasons for pain in the neck if you yawn, and these are more severe conditions. One such disease is meningitis which can cause swelling in the spinal cord and brain due to infection.
Another condition is spinal stenosis caused by narrowing the space between the spine's bones. TMJ is another complex disease; it affects the jaws and can bother the neck.
Cervical dystonia, ankylosing spondylitis, and cervical spondylosis all affect the spine and cause neck pain.
These particular diseases all require medical surgery, therapy, or brace to help relieve pressure or straighten the spine. They can cause pain in the back and down the leg, especially if a nerve is affected.
From looking at it, this condition is something to think about due to the various causes. If you know that the pain has nothing to do with an injury, you may want to consider the diseases mentioned in other conditions. 
 Don't take when I yawn my neck cramps up lightly; see your doctor be sure it is a superficial injury and nothing complex like a spinal problem. Never take chances with issues like this, as it can be detrimental to your health.