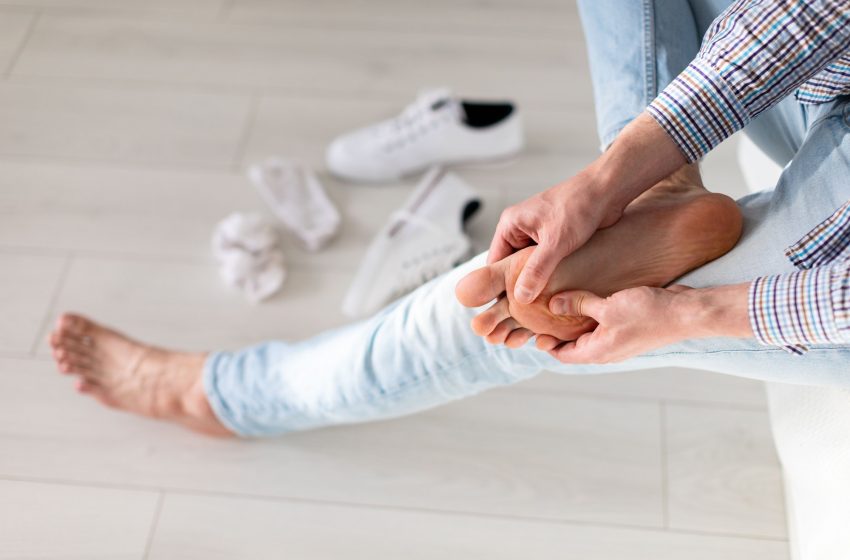 Sudden Foot Pain Without Injury | 10 Possible Causes You Should Know
Sudden foot pain without injury can be a bit puzzling as you cannot quite pinpoint anything that you may have done to cause the pain. Do you have ankle discomfort that you can't seem to figure out what's causing it?
This condition is not unique, despite its strangeness. According to research published by Elsevier B.V., about 15% of middle-aged and older persons suffer from recurrent ankle discomfort.
Younger people, on the other hand, are prone to ankle discomfort. There might be a medical reason for your suffering if you're having abrupt ankle pain without being injured.
What Can Cause Sudden Foot Pain Without Injury?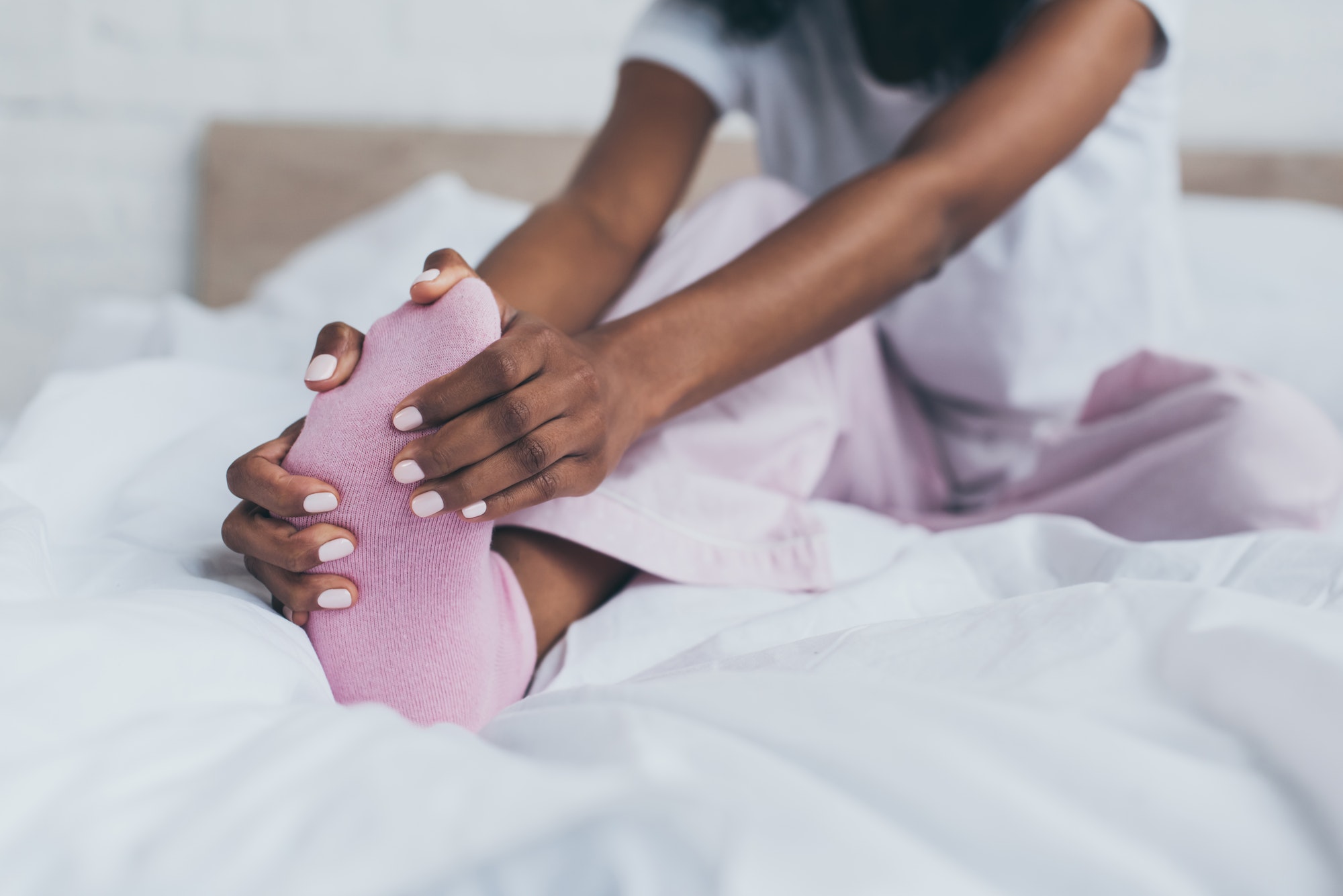 Ankle discomfort can be caused by ill-fitting shoes, foot strain from an uneven stretch or activity, or misuse of the foot without adequate rest. Ankle discomfort may also be a sign or symptom of a variety of medical problems, including the following:
Rheumatoid arthritis (RA)
Rheumatoid arthritis (RA) is a disorder in which the joints are inflamed excessively. A healthy immune system is meant to defend the body against pathogens.
Rheumatoid arthritis, on the other hand, is a disorder in which the body erroneously assaults its own joints as it would harmful pathogens.
This condition is most commonly associated with pain in the hands and feet, although it can also induce unexpected ankle discomfort in the absence of injury.
If you have ankle discomfort when running or doing other regular activities and no documented injuries in the region, it's possible that RA is to blame.
To relieve ankle discomfort, a podiatrist can help manage rheumatoid arthritis symptoms and avoid flare-ups.
Osteoarthritis (OA)
Osteoarthritis, like rheumatoid arthritis, is linked to ankle discomfort. Osteoarthritis develops when the cartilage between two joints wears down and the bones begin to scrape against one other, rather than the body fighting its own joints.
As the problem worsens, it might cause abrupt ankle discomfort without causing an injury.
Achilles tendinitis
Do you get ankle discomfort when you walk, even if you don't remember damaging it? Achilles tendinitis, which causes discomfort in the back of the heel, is a possibility.
This happens when your Achilles tendon is suddenly strained and little tears form.
Even if there is no apparent evidence of damage, you may notice that your ankle is sore, heated, or slightly swollen above it. By elevating and resting your foot, you may be able to reduce the pain.
You may be allowed to take over-the-counter anti-inflammatory or pain drugs if your doctor recommends it.
Lupus
Lupus is an autoimmune illness that can cause unexpected ankle discomfort in the absence of damage. When a person has lupus, the body assaults its own tissues.
This can cause ankle discomfort by generating inflammation and fluid accumulation (especially in the joints).
A foot arch that isn't straight
Flat feet, which have no curvature in the arch of the foot, and cavus feet, which have an extreme curvature in the arch of the foot, might affect how you walk. To compensate for the uneven arch, other parts of the foot are frequently strained.
It is usual for the ankles to begin to feel strained, resulting in pains and aches. When you consult with a podiatrist, they will be able to prescribe shoes, shoe inserts, or custom orthotics that will give the support you require for your uneven arch.
Gout
Gout is a kind of inflammation caused by uric acid crystals forming in a joint. Your body's ability to tolerate uric acid is partially inherited, but other variables such as your food can also play a role.
Gout attacks can affect any part of the body, although the big toe is the most prevalent. Swelling, soreness, and severe pain are common symptoms that can last anywhere from a few days to many weeks.
It's possible that the afflicted region will turn bright red.
There are drugs that can help prevent gout flare-ups in addition to dietary and lifestyle adjustments. A corticosteroid injection or a short-term pharmaceutical prescription can also help with gout attacks.
Make an appointment with a podiatrist soon away if you fear you're having a gout episode. Gout is diagnosed when the afflicted joint becomes heated, swollen, or painful, and lab testing reveals uric acid crystals within the joint.
Morton's neuroma
Morton's neuroma is a thickening of one of your toes' nerves. It can be caused by repeatedly squeezing your toes together for an extended period of time.
A burning feeling or acute pain in the ball of your foot, as well as discomfort or numbness in your toes, are all symptoms of Morton's neuroma. It may seem as if there's a little item below your foot when you put weight on it.
The initial treatment step is typically to avoid wearing tight, high-heeled, or pointed shoes. Anti-inflammatory drugs and the use of ice can also help reduce swelling. To relieve pressure, you should also allow your feet plenty of time to relax.
A podiatrist can determine whether you're suffering from this ailment or something else entirely. Make an appointment if you're experiencing searing, shooting pain, or numbness in your toes or ball of your foot on a frequent basis.
Metatarsalgia
Metatarsalgia is an inflammation of the ball of the foot that normally occurs over time. Those who engage in high-impact sports or activities that demand running or leaping are more likely to develop this illness.
For many people, the discomfort is worst when they're barefoot or active, and it's better when they're at rest. In the bottom of your foot, you may have scorching, aching, or intense pain, which may be accompanied by acute pain, tingling, or numbness in your toes.
In the short term, rest, ice, and anti-inflammatory medicine can help relieve metatarsalgia discomfort. Long-term, lifestyle and exercise changes can help you maintain control of your symptoms.
A podiatrist, once again, may give an official diagnosis and treatment recommendations based on your unique symptoms.
Diabetic neuropathy
High blood sugar levels might cause nerve damage if you have diabetes. Diabetic neuropathy is a condition that affects the nerves of the feet and legs first.
Diabetic neuropathy in the foot can cause diminished temperature sensitivity as well as discomfort. Increased sensitivity, such as tingling, burning, or intense pain, can also be an indication.
Nerve damage cannot be reversed once it has occurred. However, careful blood sugar management can help prevent further complications.
It's also crucial to pay close attention to your feet because numbness caused by nerve loss can make it difficult to notice whether your feet are wounded or infected.
Foot ulcers are one example of this, which are frequent in diabetic neuropathy patients.
Diabetic neuropathy can be treated by a podiatrist, who specializes in foot and ankle care. They can also work with your primary care physician, who is in charge of managing your diabetes and general health.
Don't merely attempt to push through your foot discomfort, no matter how severe it is.
Final Thoughts
The various ailments as outlined above are all reasons you may have experienced sudden foot pain without injury. There are things you can do at home to treat some ailments and reduce discomfort, at the very least.
Make an appointment with a podiatrist if you're having severe or worsening foot or ankle discomfort, especially if your symptoms are interfering with your everyday activities, or you're simply afraid something is wrong.