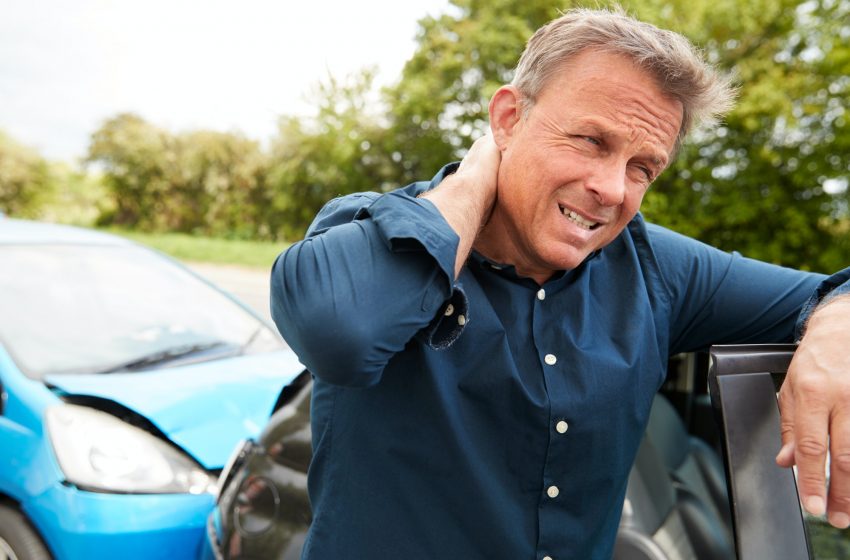 Whiplash Injury Treatment – 3 Proven Treatment Options
Whiplash injury treatment should be done as soon as the injury occurs. Whiplash Associated Disorders (WAD) are injuries that can arise as a result of a sports collision, a car accident, or a slip and fall. Neck discomfort, upper back pain, headaches, disorientation, and pain spreading into the arms are some of the possible symptoms.
The majority of doctors think that the best way to treat WAD is with a cautious, nonsurgical approach. Chiropractic therapy has been shown in trials to be effective for pain alleviation and function restoration in the treatment of whiplash-related disorders.
What Exactly Is Whiplash?
"Whiplash" is more of a layman's word than a medical phrase, it must be noted. It refers to a neck injury caused by a violent, quick back and forth movement of the neck, similar to whiplash. Naturally, this forceful movement in the event of an accident might harm the tissues of the neck, particularly the soft tissues.
The Muscles Affected By Whiplash
Muscles, ligaments, and fascia make up the soft tissues of the neck. The little joints between the neck bones, known as the cervical vertebrae, can also be damaged. The facet joints, as they're known, might become misaligned and stop moving properly.
Whiplash Associated Disorders have been the subject of a lot of studies. The acute phase (less than two weeks), the subacute phase (2-12 weeks), and the chronic phase (more than two weeks) are the most common areas of research (three months and longer).
Whiplash Injury Treatment Options
The first whiplash injury treatment option is exercise, as well as cervical manipulation and mobilization. These options are advised for pain alleviation and function restoration in all phases of recovery, according to a consensus of research investigations.
Immobilization and lack of mobility, as experienced while wearing a soft neck collar, were found to be ineffective and may even slow healing.
Manipulation and Mobilization For Whiplash Injury
Manipulation and mobilization are used in chiropractic treatments to treat WAD. These two types of therapy aim to get the facet joints in the cervical spine back to normal alignment and mobility.
This allows patients to experience pain relief and regain normal function in their everyday activities, such as at home, at work, and in recreational and social activities.
Stretching and strengthening soft tissues are the subject of exercises typically prescribed by chiropractors. These exercises help to expedite healing and pain relief while also improving upper body posture, in the long run, to prevent uncomfortable issues from returning.
Chiropractic therapy is most effective when started during the acute and subacute periods of a condition. Damage to the soft tissues and facet joints of the cervical spine has the highest chance of healing if therapy is started within three months after the accident to relieve discomfort.
If chiropractic therapy is not received early in the healing process, negative long-term consequences such as scar tissue, degeneration, and arthritis are more likely to emerge.
Chiropractic Treatments for Whiplash
Because each whiplash situation is unique, it's impossible to generalize chiropractic treatments for whiplash. However, a brief summary of the five most frequent techniques done by chiropractors to treat whiplash is available.
To treat your whiplash, a chiropractor may utilize any of these methods or a combination of them. If your chiropractor feels you need it, he or she may recommend you to another medical professional.
Based on the primary issues detected during your initial assessment, a chiropractor will determine which methods to perform. You may need repeated visits to your chiropractor depending on the severity of your whiplash.
Spinal Manipulation For Whiplash
Spinal manipulation is the initial therapy option. A chiropractor's first choice for joint problems is generally this. It realigns the joints in the spine and lets them resume their original range of motion.
The patient's head is gently rotated in the direction of joint tension or dysfunction. After a few revolutions, your chiropractor will realign the joints with either a rapid push or a gentle, steady action.
For apprehensive or first-time patients, some chiropractors recommend a gradual, steady movement.
Muscle Stimulation For Whiplash Injury
To address the muscular issues associated with whiplash injuries, most chiropractors employ muscle stimulation or relaxation treatments. If your muscle looks to be weak, for example, a chiropractor will stimulate it to trigger contractions.
If your muscles are overly stiff, a chiropractor will help you stretch them to reduce the tension. Stretching intensity is determined by how tight your muscles are; tighter muscles need more severe stretching.
These strains can be uncomfortable in many circumstances. If this is the case, a chiropractor may reduce your discomfort by applying pressure to trigger points.
Your chiropractor may recommend certain activities after your spine has been effectively corrected to help decrease the chances of your discs getting misaligned again.
McKenzie Exercises For Treating Whiplash
McKenzie exercises are what they're called. Your chiropractor will demonstrate these exercises in his or her clinic before giving you information on how to execute them at home. These were created to make it simple for patients who desire to take an active role in their whiplash treatment.
Stabilization exercises, also known as sensorimotor exercises, are another sort of exercise that may be prescribed to you. The purpose of these exercises is to teach the nervous system to better coordinate and enhance movement patterns in everyday tasks.
They can also enhance the stability of your neck by increasing the strength of your neck muscles. These exercises can be used to treat a wide range of whiplash injuries, from mild trauma caused by sports to the serious damage caused by a vehicle accident or a fall.
Whiplash Treatment With Aromatherapy
Aromatherapy, or the use of essential oils, is a centuries-old therapeutic technique that has been used since the beginning of time.
Hippocrates, known as the "Father of Medicine," made extensive use of them. Scent extracts from the plant, often known as plant essences or medicinal scents, are the active ingredients.
By inhaling the vapors, using essential oils internally, bathing, and applying them to the skin, essential oils work all over the body. These therapeutic practices have been documented in scriptures and ancient documents from practically every civilization on the planet, indicating that they have been in use for over 6,000 years.
Essential oils have witnessed a renaissance in their usage for therapeutic reasons since the 1920s. Many nations have begun research in recent years to demonstrate the comprehensive effectiveness of these plant essences, both as a main medical therapy and as a complementary treatment.
Modern medicine is acknowledging the use of aromatherapy massage as a complementary therapy in industrialized and enlightened nations such as Australia, Canada, and the United States.
Some people believe that the advancement of medicine has done a major disservice to patients by disregarding this old style of therapy for so long. Essential oils, on the other hand, are providing patients in industrialized countries with the comfort and healing that modern medicine cannot.
Whiplash is an example of a condition that benefits substantially from the use of essential oils. Painkillers and anti-inflammatory medicines are used to treat this often severe ailment.
These therapies are frequently ineffective and have a slew of negative side effects ranging from stomach upset to long-term dependence.
Patience, on the other hand, may frequently discover a chemical-free technique to relieve pain and swelling with essential oils and massage treatment, and this method is often more successful as well.
To avoid frostbite on the skin, the first therapy for whiplash is to apply ice to the affected region for 10-15 minutes and then leave it alone for another 10-15 minutes.
Sufferers might move to heat after 72 hours of ice to assist relax muscles. Massage using essential oils such as eucalyptus, rosemary, or lavender can also give significant relief.
Whiplash sufferers can also obtain essential oil mixes that are particularly developed to heal muscular damage.
Of course, if someone has been in an accident, they should always see a doctor to make sure there isn't something more serious going on.
However, once cleared by a doctor, whiplash victims can find near-complete pain relief through massage and essential oils, without the side effects that come with chemical anti-inflammatory medications or narcotic pain relievers.
To avoid any hazardous interactions of oils or skin irritation, consult a competent aromatherapist before using any sort of essential oils or aromatherapy.
Final Thoughts
Whiplash is a common injury that can have long-term consequences. By taking the time to read this article you now have whiplash injury treatment including chiropractic care, massage therapy, aromatherapy, and physical therapy. If you are suffering from chronic neck pain or headaches, always remember it is best to first consult with a doctor.