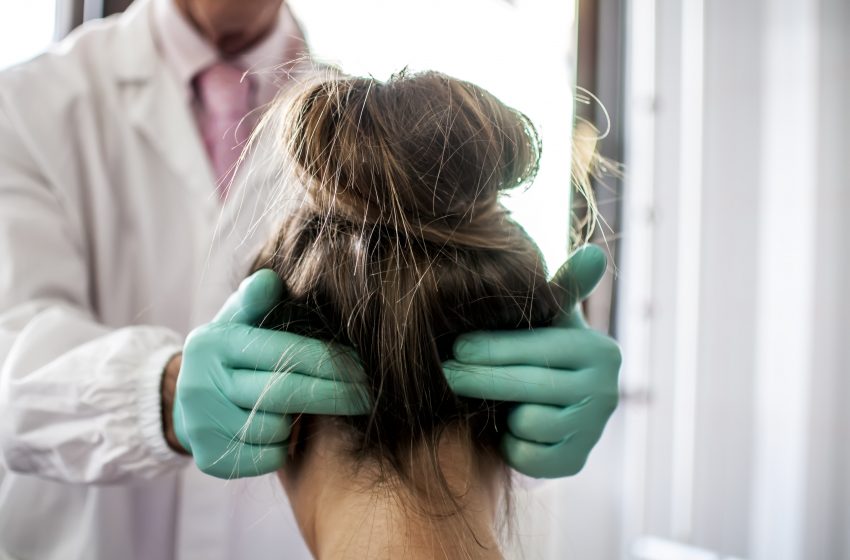 Headache Back Of The Head – 4 Proven Causes Of This Pain
Headache back of the head is a pain that can be crippling, it's a horrible feeling and can be scary, but what exactly causes this pain? Headaches are painful, and if you have ever had one, you know how difficult they can be to deal with.
Most of the time when we get a headache, it is because of stress or fatigue. There are some other causes for headaches that require immediate medical attention – like aneurysms or tumors.
However, there are also many more 'regular' types of headaches that people experience on a daily basis which may not need any type of urgent care but still need treatment in order to feel better.
Headaches can cause pain all over your head, but sometimes they occur at the back of your head (called "occipital" headaches). This post will explore what might be causing this pain and some ways to treat it!
Causes Of Headache Back Of The Head
The pain is most likely coming from the muscles of the back of your neck or your upper back. Sometimes, they can come from tension in your shoulders, too.
Occipital headaches are very common but most people don't know that much about them – which means that they might not seek out treatment even though it could make a difference.
It is important to note that you should not ignore any headache or head pain since it could be something more serious. If you have an especially bad headache with other symptoms like fever, nausea/vomiting, loss of vision/speech/balance, abdominal pain in extremities, or stiffness then you should seek emergency medical help.
Treatments For Headache Back Of The Head
If your headaches are more on the normal side, though, there are a few things you can do to make them less of a pain in the neck!
A chiropractor is an excellent option for anyone who wants to treat their occipital or any other type of headache since they have extensive training and knowledge about how the spine affects your overall health.
If you want to learn more about whether or not chiropractic care is right for you then you should set up an appointment with one as soon as possible.
Other treatment options include :
– Taking pain relievers such as ibuprofen and aspirin.
– Exercising regularly. With exercise, your body releases chemicals called endorphins that block the sensation of pain in your brain.
– Avoiding triggers that cause you to have headaches in the first place, such as stress, loud noises, bright lights, not getting enough sleep, or drinking caffeine in moderation since it can also be a headache trigger for some people.
Another thing you may want to consider is trying acupuncture which is an ancient form of Chinese healing where needles are inserted into specific points on your body to improve the flow of energy so that you feel better overall. It is something worth looking into if all else fails!
If none of these options work then you should consider seeing a doctor discuss what else they can do for you.
Understanding At The Back Of The Head
The back of the head is where the skull meets the neck, so it is known as part of the peripheral. This means that there are various different structures in this area which makes the pain feel differently depending on which nerves are becoming inflamed or irritated by whatever is causing your headache.
An example is if you have something actually pressing against your nerve then this will cause pain to spread across the top of your head whereas if it's just an issue with muscles getting tense during stress then it will just feel like pressure at one point.
Headaches can start at the back of your head and spread across to the front. If you feel like your headache radiates down your neck then this is again neighboring structures, in this case, it would be between the top two vertebrae of your spine which act as muscle attachment points for many other muscles in the area (such as sternocleidomastoid).
The pain behind your eyes can be caused by inflammation around the sinuses, especially if that's something that runs in your family. A runny nose or allergies will also cause this pain due to inflamed membranes within these nasal cavities either causing pressure (which hurts) or an allergic reaction (which also hurts).
The latter tends to involve more headaches than the former. A sinus infection is yet another alternative for this pain.
Finally, the cause behind the headache at the back of your head can be something as simple as a tight neck muscle or as complicated as a brain tumor (a tumor anywhere in the body will impact many systems and structures within your body including those which trigger pain).
If you've been using drugs such as weed or cocaine then that could also be a reason to look into (though keep in mind that weed and other cannabinoids do limit inflammation like aspirin/Ibuprofen and may help reduce your chances of other types of headaches – though it's unclear if this would definitely stop a migraine).
Do Herbal Remedies Work For Back Of The Head Pain?
The first step to getting rid of your pain is to not focus on it. There are many natural remedies that you can use to help with this goal, but remember that these remedies may or may not work for you- there aren't much scientific data regarding the effectiveness of each remedy, so your experience using them will just have to guide you.
Some of the herbal remedies you can try are A cup of chamomile tea before bed, lavender oil aromatherapy, and yarrow flower. Using chamomile tea can help with sleep, which is very important for headache relief.
Lavender oil can be used to help relax your muscles and reduce anxiety levels in the body.
Yarrow flower has been known to treat muscle spasms or cramping in the neck region, so if you have this type of pain it may work well for you.
While these are just a few herbs that have worked for some people, there are many other natural remedies out there that might do what you need (and more!)-it's up to you to research them!
Like I said at the top of the page, if you're having chronic headaches then consult a doctor! A large number of people go their whole lives without realizing that they have some type of tumor growth in their bodies.
Tumors and Back Of The Head Pain
Tumors grow over time and usually don't trigger any symptoms until they've reached a considerable size (though this isn't always true). If you're having constant headaches, especially if they are in the back of your head, see your doctor for a checkup. They can diagnose any issues that you might have!
The most common tumors are benign brain tumors called meningiomas. However, there are other types of tumors located elsewhere in the body that can cause pain to be felt in different parts of the skull (meningiomas actually start growing between the two layers that surround the actual brain-they don't directly attach to it).
These tumors could also be cancerous or not-it's impossible to tell just based on where the pain is being felt.
Final Thoughts
If you're dealing with this pain, it can be helpful to learn more about the different causes of headache back of the head. It may not always mean that something is wrong in your life or work – sometimes headaches are just a result of an everyday stressor like sitting at your desk for too long.
However, if this problem persists and seems to stem from something else than overuse, please consult a physician immediately!