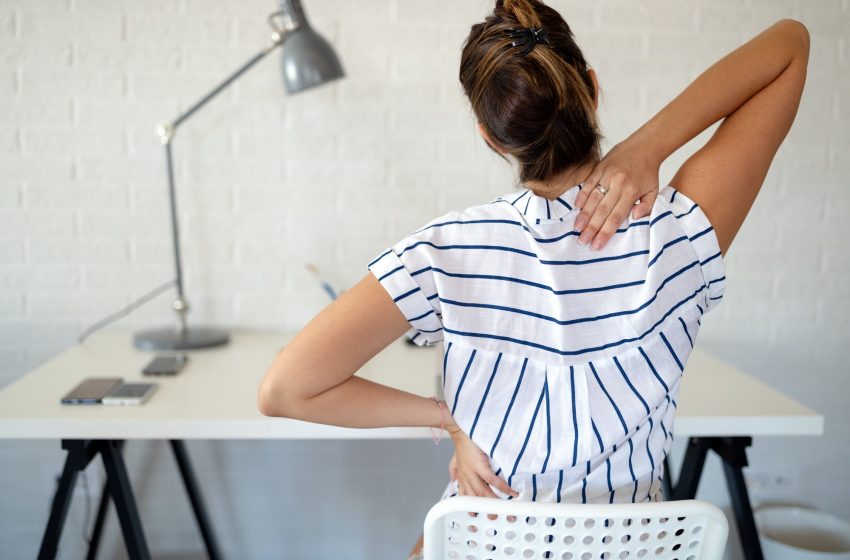 Burning Sensation In Back Between Shoulder Blades
A burning sensation in back between shoulder blades could indicate something of concern. The best way to be sure of a life-threatening condition would be a doctor's visit.
That way, you can have a scan or any other checks to figure out the matter. However, people often seek to figure out the issue independently for whatever reason.
We will guide you through the most effective way to analyze your condition if this is you. One of the most critical steps is eliminating any issues we share that don't apply to you.
We will share a list of diseases that share this symptom.
Figuring out the reason for the shoulder pain requires comparing your symptoms and those of the shared conditions. If you can see the differences, you can eliminate those that don't match. You can focus on those that remain.
If you only have one issue, you know this must cause the burning sensation. If you have multiple, the next step requires using the identical treatments alone.
That is the safest way to treat yourself. 
That is a big reason for visiting a physician; many conditions have the same symptoms, making diagnosis challenging. We hope the information we share helps, but we encourage checking with your doctor.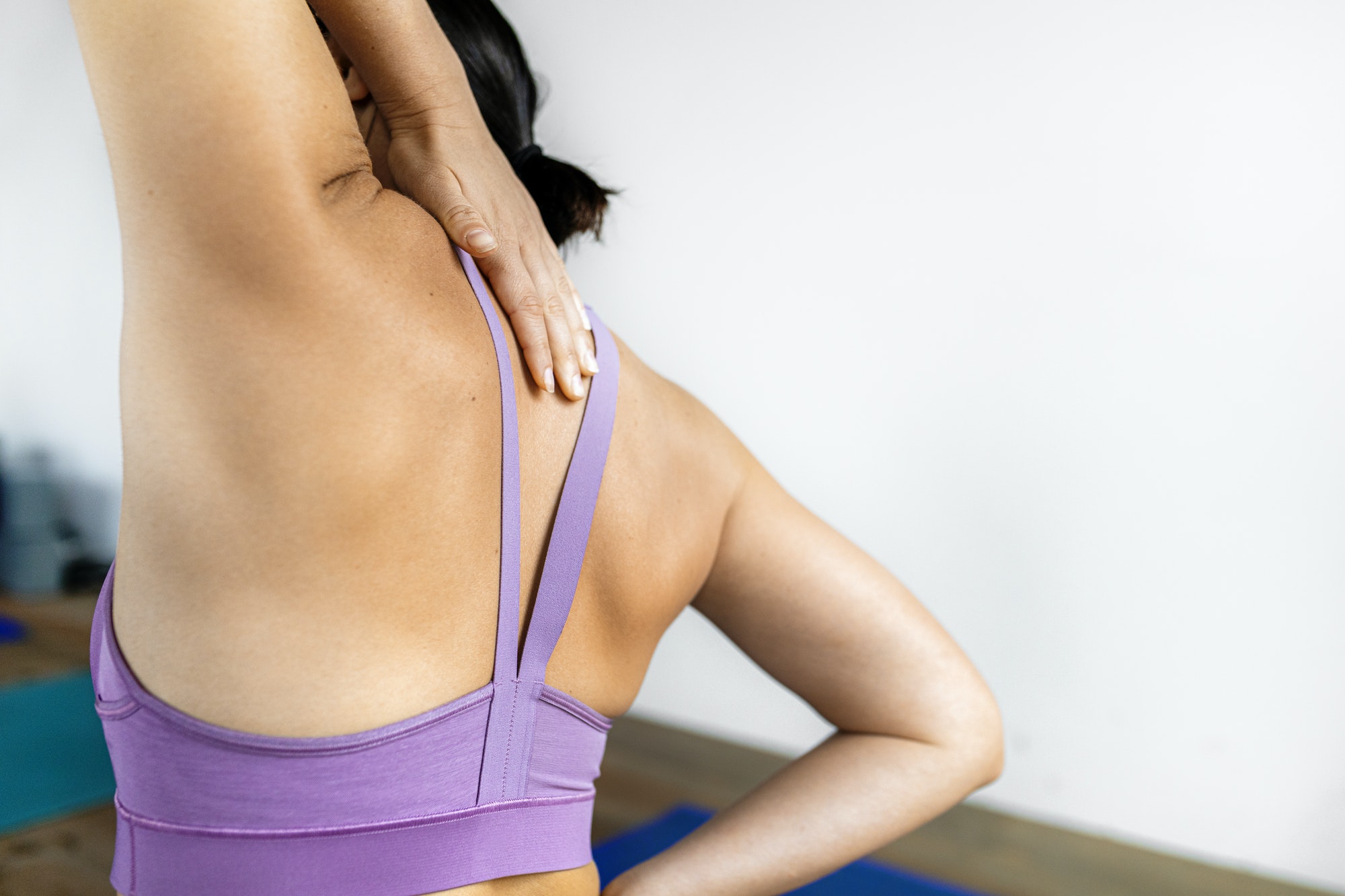 Burning Sensation In Back Between Shoulder Blades – The Leading Causes
Shingles
Shingles occur when persons who had chickenpox are affected by the same virus in the past. The varicella zoster virus can lay dormant in your body for a long time.
If that virus revives at any point, it can cause shingles which affects the entire body. Thankfully, not everyone who had chickenpox developed shingles.
Symptoms of shingles are itching, pain, numbness, and a burning sensation in the body. A red rash develops with blisters that shed fluid and have a crust.
Treatment for this condition is an antiviral medication to help with the severity of the symptoms. The sooner you start the use of these medicines, the better.
To help with the itching, you can bathe in room temperature water. You can also take lukewarm water mixed with colloidal oatmeal or cornstarch to help soothe the skin.
Thoracic Vertebral Compression Fractures 
Thoracic vertebral compression fractures result when the bones of the spine crumble. The issue is more common mid-spine or with the lower vertebra.
This collapse results from osteoarthritis or cancer that spreads through the spine. 
Symptoms of thoracic vertebral compression fractures are deformity and disability later in life. You may lose height and have spine mobility issues. The pain increases while on your feet but decrease when you lie on your back.
Treatment for this condition is surgery in severe circumstances and heavy medication use for pain. You will be required to limit activity and wear a brace to support the spine.
Pulmonary Embolism 
Pulmonary embolism is when a clot in the leg travels through the bloodstream to the lungs. The clot can restrict blood flow and cause part of the lung's deadening called pulmonary infarction.
Symptoms of pulmonary embolism are shortness of breath, sweating, irregular heartbeat, and palpitations. Other symptoms include fainting, dizziness, or lightheadedness. 
You may experience chest pain, anxiety, and coughing, sometimes blood.
Treatment for this condition is blood thinners known as anticoagulants. Some foods that help thin the blood are cayenne, turmeric, and ginger.
Other treatments are thrombolytics which help to dissolve clots. A natural method would be the use of natural lemon juice and grapefruits.
Burning Sensation In Back Between Shoulder Blades – Other Causes
As you would have seen so far, many things could be responsible for your feeling. However, there are still other issues to consider, and we will share those with you as well.
If you had an injury, you should also consider that; take nothing for granted. Here are a few more diseases that could cause pain between the shoulder blades.
Thoracic Aorta Tear 
A thoracic aorta tear occurs when an inner blood vessel wall receives a tear. The tear can rupture and cause severe back pain.
Hypertension can cause this disease as the arteries can harden, become weak, and have defective valves. 
A thoracic aorta tear symptoms are loss of consciousness, breathing issues, stomach pain, and stomach and chest pain leading from the neck.
Treatment for this condition is surgery to remove the damaged artery. This operation will stop blood from flowing into the wall and allow reconstruction of the damaged artery.
Scoliosis 
Scoliosis occurs when the spine is injured or infected. Other reasons are weakening the muscles around the spine and cerebral palsy.
This disease could also result from a congenital disability called spina bifida, worsening as the child grows.
Symptoms of scoliosis are unevenness in the shoulders, waist, and hips. You may experience bending forward of one side of the back, with protrusion of one side of the rib cage.
Treatment for this condition is using a brace to help straighten the curve. Other methods include vertebral body tethering, spinal fusion, and expanding rods. These are different surgery types used depending on the situation.
Muscle Strain
Muscle strain happens when the muscles are overused or remain stationary in an unnatural position for too long. 
The pain between the shoulder blades occurs with people who spend long hours at the computer desk.
Symptoms of a muscle strain are a pain when doing activities, swelling, and a burning sensation.
Treatment for this condition is to ice the area for 15 minutes 3 to 4 times per day. Rest the shoulders for a few days to allow healing. Take pain medication to help ease the pain.
Herniated Disk
A herniated disk happens when the cervical or thoracic spine becomes inflamed. This issue occurs when the spine rests on a nerve and becomes painful.
Herniated disk symptoms are pain between the shoulders and leg and arm pain. You may experience numbness and tingling of the body, especially in the mentioned areas.
Treatment for this condition is a steroid medicine injection and strong mediation to relieve pain. Severe cases may require surgery; your doctor will determine if this is necessary.
That burning sensation in back between shoulder blades you are experiencing could be serious if you didn't receive an injury.
Other conditions like heart attack, cancer, arthritis, pinched nerve, gallbladder disease, and acid reflux are possible but less likely. See your doctor for more help.