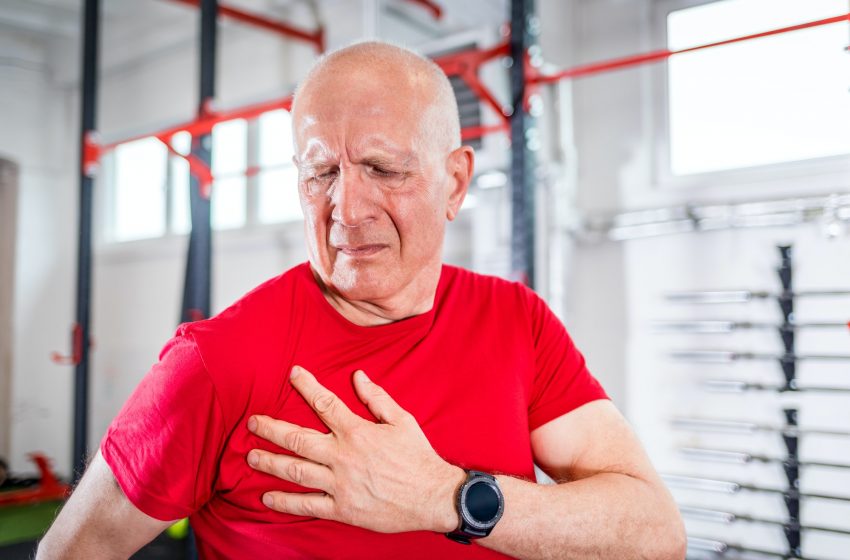 Pain Between Shoulder Blades And Chest
Any pain between shoulder blades and chest could be a serious cause for concern. The pain you experience in this area is often related to the heart.
It could be another condition or related to an injury, but you should look into the matter either way. Any pain in the body is a problem, but some areas can raise alarm bells.
Now that you understand that this symptom requires ample attention, you can let s help you figure out the cause. The method we will explain makes it much easier to decipher your medical condition.
It isn't perfect, but it will go a long way in making it possible to know what is wrong.
If you start your assessment by comparing all the symptoms for the diseases we will be sharing with you, you can begin checking boxes to eliminate those that don't match. 
That is the primary process to help you on your way. Before we get into the causes, symptoms, and treatments, we think it best to explain how you determine any issue.
We also encourage all readers to think long and hard about any decision they make.
We want you always to be aware of the risks associated with diagnosing and treating yourself. It may work, but it is always safer to seek medical advice from a doctor.
If you have a physician who you trust, ask them for guidance. Here we will share the known chest and shoulder blade pain conditions.
Pain Between Shoulder Blades And Chest – The Likely Causes
Heart Attack
Most heart attacks are easy to diagnose because of the pain you get in the chest that could hospitalize or kill you. However, you may have a heart attack and don't even know you did, thinking it was just pain in the chest and the shoulder blades. 
The leading cause of a heart attack is blocking blood from reaching the heart. Coronary artery disease is often the cause of the blockage.
Heart attack symptoms are chest pain or slight discomfort, shortness of breath, and lightheadedness. Other signs include pain in the neck, back and jaw, and throat pain. You may also experience fatigue and cold sweat.
Treatment for a heart attack is medical help immediately if you are aware of the condition. Other treatments are blood thinners to clear the plaque from the arteries. 
Start eating foods that can help remove plaque as well. Doctors will give you various drugs to help keep the blood thin and prevent another heart attack. Rest is also vitally important.
Angina
Angina is another heart condition that develops from coronary artery disease. When the heart isn't getting sufficient blood, it can cause pain to the shoulders, chest, and back. Persons with angina who exert themselves can trigger a response.
Symptoms of angina are a pain in the chest, back, neck, stomach, and arms. The pain can also affect your jaw, so be mindful of these symptoms. Symptoms may mimic a heart attack or can lead to one.
Treatment for this condition is rest and nitroglycerin. Other treatments are more preventative. You can exercise, eat lighter meals and avoid exhaustion as ways to prevent an angina attack.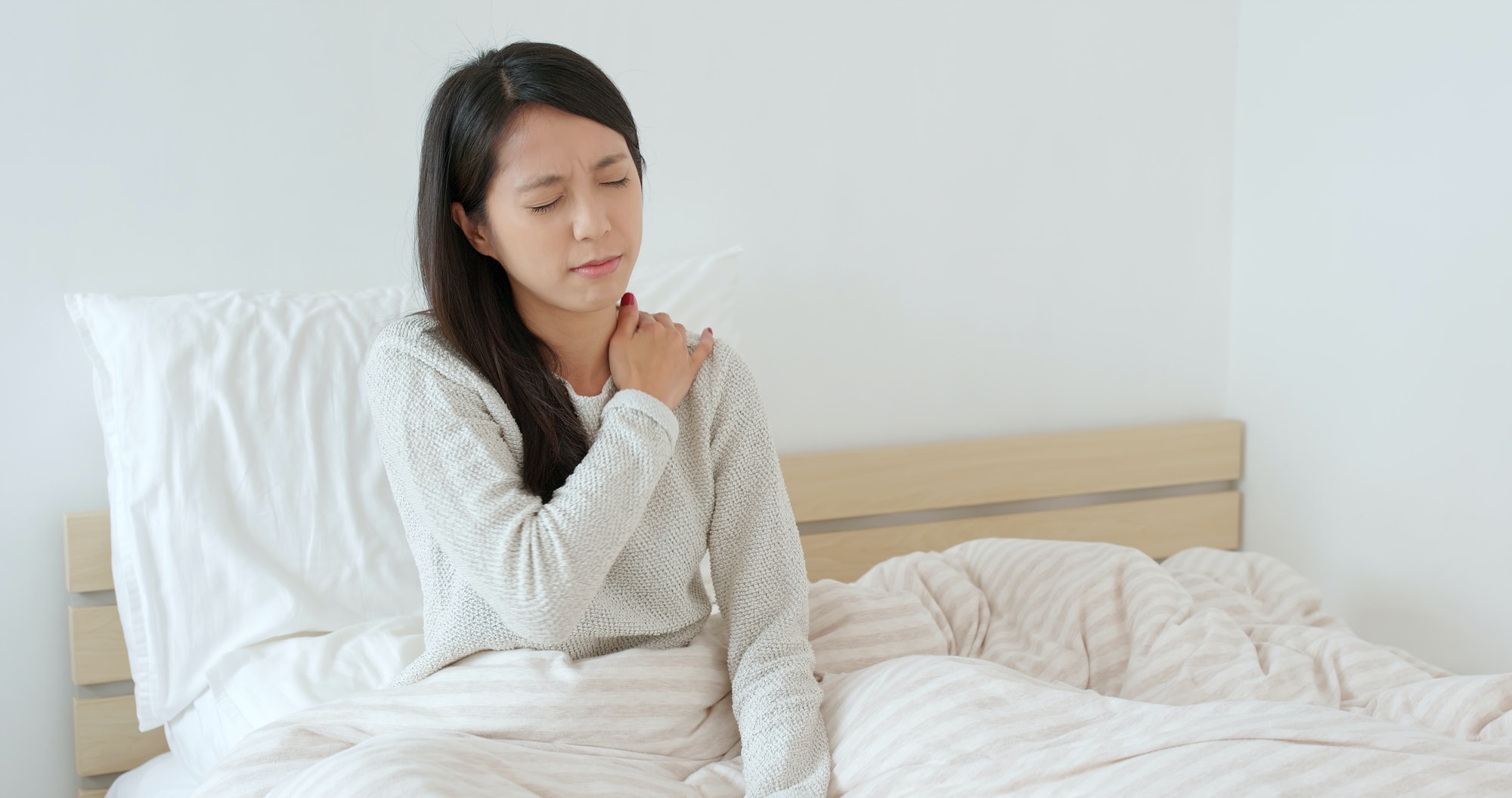 Pain Between Shoulder Blades And Chest – Other Causes
Heart attacks are the most common medical issues related to chest and back pain. There are other conditions to consider, which is a big reason to keep reading for more information. 
Thinking the pain is a heart attack may cause panic when it could be something else. So let us see the other conditions that may have similar symptoms.
Heartburn
Heartburn can be painful and affect the throat and chest. It is acid reflux, which takes the stomach acids through the esophagus to the chest cavity. Heartburn can mimic a mild heart attack at times, especially a severe case of this condition.
Heartburn symptoms are pain that burns the chest shortly after eating and a bitter taste in the mouth. You may feel the acid in your throat if you have overeaten, and the pain increases if you bend over or lie down.
Treatments for this condition are antacids for immediate relief and inhibitors to decrease the production of stomach acid. The preventative treatments are eating foods less likely to cause acid reflux and cutting back on the amount eaten at one sitting. 
Avoid lying down shortly after eating and late-night meals. It is also essential to avoid eating between meals, worsening the condition.
Pleurisy
Pleurisy is another condition attributed to chest and shoulder blade pain. This disease occurs when bacteria and viruses cause the lungs to become inflamed. This condition is a by-product of pneumonia or tuberculosis.
Symptoms of pleurisy are fever and a cough with shortness of breath. Other symptoms are chest pains that hurt when you sneeze or cough.
Treatment for this condition is nonsteroidal anti-inflammatory drugs and rest. Other treatments include preventative measures like no smoking and drinking lots of fluids.
Pericarditis
Another condition that can mimic a heart attack is pericarditis. This disease occurs when the ling of the outer part of the heart is inflamed. This condition can result from a heart attack or an autoimmune disease.
Symptoms of pericarditis are shortness of breath, heart palpitations, and nausea. Other symptoms include legs and abdomen swell, dry cough, low fever, and fatigue.
Treatment for this condition is anti-inflammatory painkillers and antibiotic and antifungal medicines. Other treatments include draining fluid from the pericardium using a tube. This surgery is only for severe cases.
Musculoskeletal Pain
Some pains relate to the structure of your body, particularly the skeletal. Musculoskeletal pain can happen the muscle in that area is overworked. Other causes of this condition are poor posture, sprains, fractures, and joint dislocation.  
Symptoms of musculoskeletal pain are fatigue, twitching, stiffness, and pain. Other symptoms include worsening pain when you move, and muscles are burning.
Treatment for this condition is occupational and physical therapy and acupuncture. Other treatments are chiropractic and therapeutic massaging. You may also try steroid injections, splints, and painkillers.
Some other conditions that can affect you the same way are an aortic aneurysm, lung cancer, spine, and gallstones. 
It is wise to check the pain between shoulder blades and chest to be sure it isn't something lethal. The sooner you speak to your doctor, the better your chances of preventing something worse.