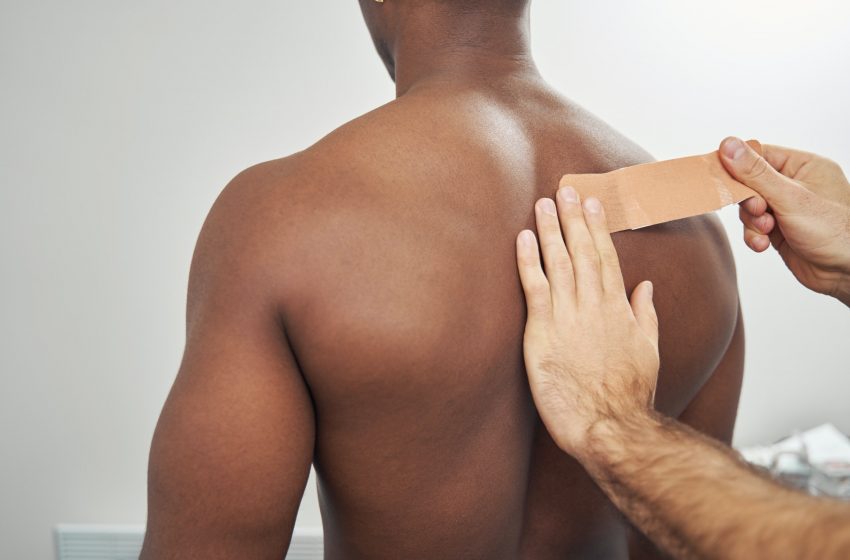 Pain In Upper Back When Breathing
Suppose you feel any pain in upper back when breathing could be a respiratory condition that requires urgent care. Breathing issues can be related to life-threatening diseases. 
The only way to be sure about your symptoms would be to see a physician who will conduct the necessary tests.
We provide this information for everyone, especially those who may not have a doctor's access but need immediate help. 
One of the best ways to figure out your issue is the elimination process that we encourage our readers to do.
Every disease will manifest symptoms; these signs help you know what may be wrong with you. This information matters significantly with removing those conditions that don't adequately match your symptoms.
Once you have identified any issues that don't fit, you can move to the next step. If you have multiple conditions left, the best way to proceed would be to look at the treatments that can help.
Try the treatments that are similar to see how they can help you. If they are the same methods for all, you can safely use them without worrying about treating the wrong thing.
If you can narrow your list to one, that would be great, but many times that won't be possible without a further diagnosis; that is why we recommend seeing a doctor first.
Here are the diseases that may cause pain in the upper back when breathing.
Pain In Upper Back When Breathing – The Likely Causes
Pneumonia
Pneumonia is a common cause of pain in the back when you breathe. It occurs when a virus, bacteria, or fungi affects the lungs. The foreign body affects the sinus, which causes congestion.
Symptoms of pneumonia are fatigue, appetite loss, and low energy levels. You may experience chest pain that worsens if you breathe deeply and shortness of breath. 
Other symptoms are coughing with yellow or brown mucus and fever. Some other notable signs are chills and night sweats.
Treatment for this condition is antibiotics if pneumonia comes from a fungus or bacteria. Viruses leave after running their course, or the immune system eradicates them.
Your doctor may prescribe pain medicine, fever reducers, and cough medicines.
Pleurisy
Pleurisy occurs when the pleura has become inflamed due to the flu virus and bacteria. The difference between this and pneumonia is where it is infected.
Pleurisy can develop after a person has pneumonia and a pulmonary embolism or cancer.
Symptoms of pleurisy are cough and fever, but those may be absent in some cases. Other symptoms include shortness of breath and chest pain. The pain increases if you sneeze and cough.
Treatments for this condition as prescribed by a doctor are nonsteroidal anti-inflammatory drugs. You can use natural anti-inflammatory foods to compensate if you prefer.
Other treatments are lots of rest and avoiding exerting yourself. It would help if you didn't do anything that increases your breathing.
Pain In Upper Back When Breathing – Other Causes
No one wants to have issues with breathing, especially if it is associated with pain. You may think something is wrong, and you would be right straight off the bat.
We will share other conditions based on the symptom we are investigating. Knowing your issue before it's too late, anything with breathing will require immediate attention.
Pulmonary Embolism
A pulmonary embolism can occur when a blood clot enters the lungs. These clots can break from bigger clots in the legs and travel to the chest.
If this happens, it can result in restriction of blood flow to the lung, which can cause respiratory failure.
Symptoms of a pulmonary embolism are coughing with blood, sweating, and irregular heartbeat. You may experience palpitations, anxiety, dizziness, and fainting.
Lightheadedness, chest pain, and shortness of breath are other things to consider.
Treatment for this condition is blood thinners; the doctor prescribed or natural; both are available. Another treatment method is clot-dissolving agents. 
Your doctor will prescribe medication to help, or you can try a natural approach.
Lung Cancer
Lung cancer is a common cause of back pain when you breathe. Lung cancer occurs when persons smoke a lot and inhalation chemicals regularly.
Other factors may include hereditary reasons and cancers that spread to the lungs.
Symptoms of lung cancer are shortness of breath, chest pain, and appetite loss. Other symptoms are unexplained weight loss, fatigue, and weakness. 
You may develop a cough that doesn't go away and have dark brown mucus and blood.
Treatment for this condition is surgery. You may need chemotherapy or radiation therapy to help. In some cases, the doctor may do all of them.
You may receive medication to lessen the impact of the symptoms you experience from this disease.
Heart Attack
Most heart attacks occur from a cardiovascular condition. Blocking an artery in the heart usually results in a heart attack.
Cholesterol buildup like plaque, diabetes, and high blood pressure can cause a heart attack.
Symptoms of a heart attack include shortness of breath, chest pain, or discomfort of the chest. 
Other signs are a pain in the back, neck, jaw, arms, and shoulders. 
Treatment for this condition is aspirin, beta-blockers, blood thinners, and clot dissolvers.
You can also use nitroglycerin, antiplatelet agents, and ACE inhibitors.
Eating a modest quantity of grapefruits and drinking lemon juice has been proven to remove plaque and fight hypertension.
Scoliosis
Scoliosis happens when an individual's spine has a curve and causes deformity. It usually starts as a birth defect and worsens in some cases. 
Cerebral palsy, infections, injury, and muscle dystrophy are other causes of this condition.
Symptoms of scoliosis are bulging on one side of the rib cage area and a noticeable bulge on the back leaning to one side. Other symptoms are uneven hips, shoulders, and waist.
Treatment for this condition is surgeries called vertebral body tethering, spinal fusion, and expanding rods. Doctors may use braces to help straighten the spine.
To anyone feeling pain in upper back when breathing, it is vital to seek medical help without delay. The various diseases share how deadly pain in the back can be as you breathe. Take nothing for granted; seek help right away.