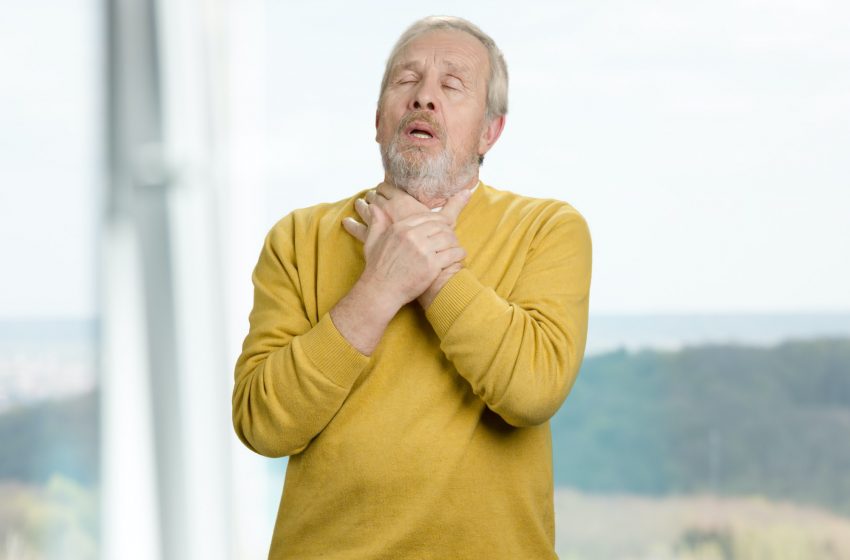 Throat Hurts When I Yawn
Many times when the throat hurts when I yawn, the problem can be related to several conditions. This fact is a reality we have to come to terms with as it matters.
It would be unwise to guess what is wrong and associate the problem with any disease or illness. Critical thinking is vital to ascertain the problem, so we will share the best ways to solve this issue.
I say critical thinking as it requires research and the ability to see the differences with symptoms and involves the process of elimination.
If you read the information carefully, you will notice that though some diseases have similar symptoms, there will be some differences.
Once you can leave out those differences, which may be few, it would help eliminate what doesn't apply to your condition. This deletion is an essential step in figuring out what to do next.
If you didn't pinpoint what was wrong with you, it would be unwise to treat yourself.
It may help, but there won't be any guarantees. When it comes to your health, guessing isn't a wise thing to do. The treatment options you see will pertain to that particular disease.
Remember, you are on your way to better health if you know what is wrong. Be sure to consult your doctor for a surety; here are some conditions that may apply to you.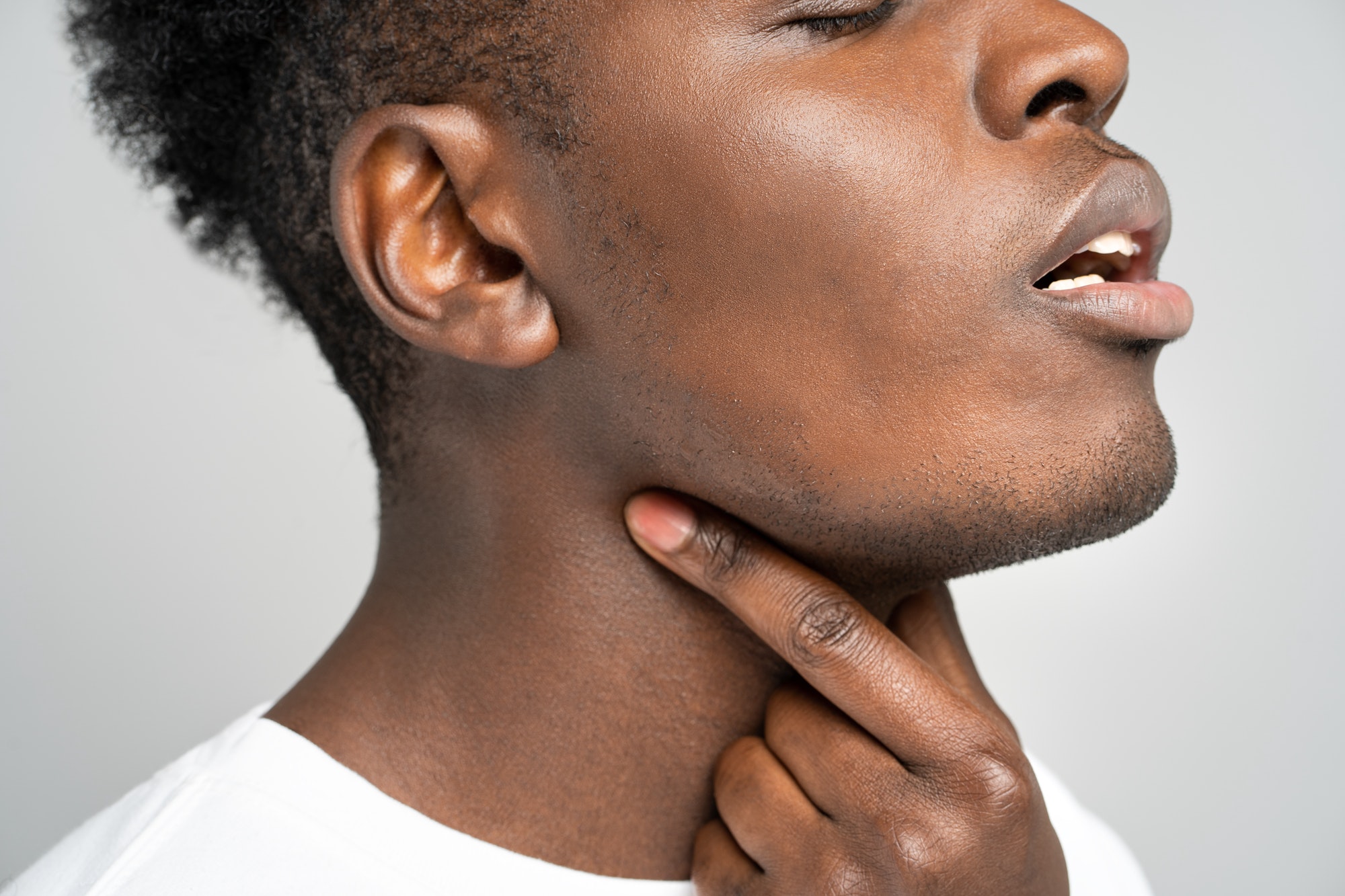 Throat Hurts When I Yawn – The Likely Causes
Retropharyngeal Abscess
A retropharyngeal abscess can cause your throat to become infected and painful. When pus settles in the back part of the throat, it irritates the lining of the throat.
The symptoms of retropharyngeal abscess are throat pain when swallowing or yawning. Other symptoms are a stiff neck, fever, heavy breathing. The best way to know if this is your condition would be via an x-ray.
The treatment for this disease is antibiotics; if you prefer natural, you should consult a doctor who deals with his for the right foods and dosages.
A breathing tube may be inserted down your throat to help you breathe. Surgery may be necessary to remove the abscess and fluid from the throat.
Throat Cancer
Throat cancer is another cause of throat pain when you try to swallow. This illness can result from genetics and be hereditary or bad habits.
Persons who smoke and drink a lot are prone to this disease. It can also be the result of some viruses.
The symptoms of throat cancer are trouble swallowing and pain when you yawn. If you have lumps in the throat, shortness of breath, and coughing blood, this could be throat cancer.
Other symptoms are hoarseness, and the feeling of something stuck in the throat.
Treatment for throat cancer is chemotherapy, radiotherapy, surgery, or all of them. The use of one or more depends on the cancer stage, and the doctor may administer strong pain medication.
Epiglottitis
An infection of the epiglottis causes epiglottitis which is a painful condition. The epiglottis is the membrane covering your throat. It can hurt when you swallow as the tissue becomes inflamed. 
Epiglottitis symptoms are pain swallowing, hoarseness, lumps in the neck and throat, and shortness of breath. Other symptoms are severe throat pain and earache that won't go away. You may also experience wheezing and a persistent cough.
Treatment for this condition is radiation therapy, chemotherapy, and surgery. You may use painkillers to help with the pain. Sometimes all may be necessary as cancer has stages depending on how long it was present.
Throat Hurts When I Yawn – Other Causes
Thus far, all the cases of throat pain from yawning are severe conditions. The earlier you treat these conditions, the better the survival rate as cancer can kill you. We still have others to consider, so be sure to follow through to the end.
Esophagitis
The esophagus is the gateway between your stomach and the throat. This muscle can become inflamed when acid reflux or an infection irritates it. 
Symptoms of esophagitis are trouble swallowing, pain when consuming food, and chest pain. Other symptoms are heartburn, regurgitation of acid, and food impaction. 
Treatment for this condition is antacids and medication to lessen acid production in the stomach. Surgery to improve the function of the esophagus.
You can also try sitting up in bed after eating and keeping the head elevated for a while. Other remedies are avoiding foods that cause acid reflux and avoiding smoking. Some medications can cause issues, so talk to your doctor.
Oral Thrush
Oral thrush is a condition that can cause pain when you yawn. This disease happens when yeast accumulates in the mouth. The condition primarily affects toddlers and babies and is also called oral candidiasis.
Symptoms of oral thrush are cracks around the mouth and pain inside the mouth. Swallowing can become painful and throat pain when you yawn. There are usually white lesions on the tongue that are creamy in texture in children. 
Other symptoms are denture stomatitis, tastelessness, and lesions that bleed easily. You may also experience a feeling like cotton in the mouth. You may see lesions on the cheeks and the roof of the mouth.
Treatment for this condition is an antifungal medication, tablets, and mouth wash. The treatment for babies and toddlers is antifungal cream for the mother and antifungal medications for infants.
Mononucleosis
Mononucleosis is another disease that can cause throat pain when you swallow and yawn. The cause of this illness happens when the Epstein-Barr virus affects the body. It can cause inflammation in the throat.
Symptoms for mononucleosis are extreme tiredness, sore throat, fever, and body pain, especially in the head. Other symptoms are rash, lymph nodes, swollen liver or spleen, sometimes both.
Treatments for this condition are rest, lifestyle changes regarding diet, and drinking lots of water. Antibiotics don't work for this condition; it usually goes away on their own if the immune system is robust.
Other conditions that may reflect the subject's symptoms are tonsillitis, colds, flues, strep throat, and a throat injury. 
If you experience throat hurts when I yawn, it isn't something to take lightly. The majority of the conditions shared are cancerous, which means you need to seek medical help immediately.