Pain Where Uterus Is Located
Many women suffer pain where uterus is located, and it is usually a horrible sign. Most uterus pain could signal a serious disease that needs urgent attention.
The sooner persons experiencing the condition see a doctor, the better their chances of a full recovery.
Several diseases could cause this symptom to occur, and it is vital to know which illness is responsible.
If you don't have access to professional medical care, there are a few things you need to know.
Analyzing yourself requires patience and observation as you will need to recognize every symptom you are having.
This step is critical as you will use those signs to compare with the ones we will share. 
Each medical condition listed here will have the cause, symptoms, and treatment to help you.
The advice goes a long way to help you know what could be wrong with you, how to prevent further issues and how to find the remedies to help.
Compare the treatments once you know what your issue could be when you shorten the list based on results.
Similar remedies are safe to use as they all are helpful for the various diseases shown in the list.
Now that we have given you the directives to help with self-diagnosis, here are the medical conditions associated with pain near or in the uterus.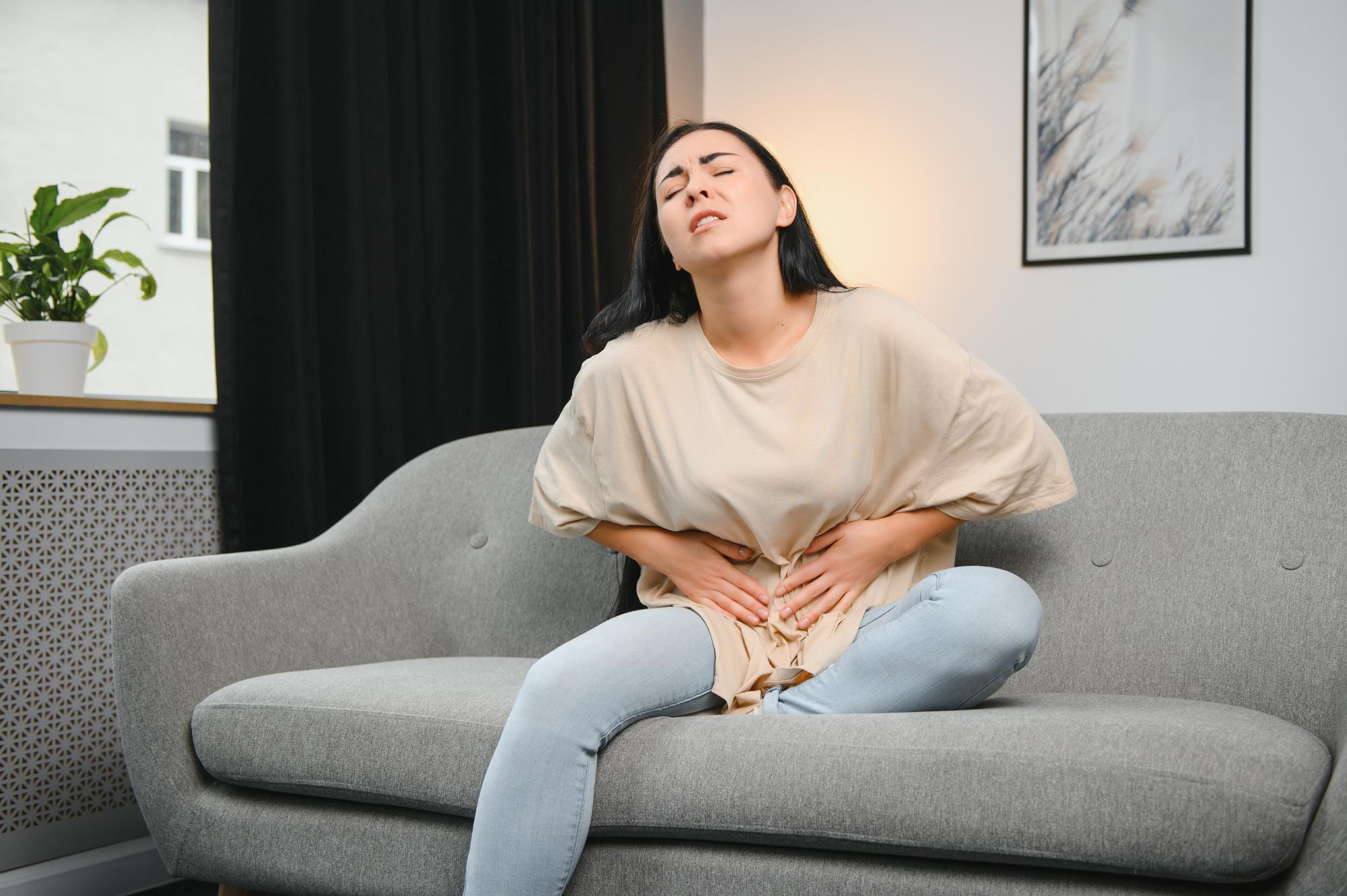 Pain Where Uterus Is Located – Likely Causes
Mittelschmerz
Mittelschmerz is German and means middle pain, which relates to ovulation. 
The cause of Mittelschmerz isn't clear, but it happens when the follicle grows during the release of the egg. 
Symptoms of Mittelschmerz are lower abdomen pain on one side and vaginal discharge, and bleeding.
Other signs are pain similar to menstrual cramps that may be sharp or dull and happen suddenly.
Treatment for this condition is birth control pills and pain relievers. Other remedies include a hot bath or heating pad where you have the pain.
Premenstrual Syndrome
The premenstrual syndrome also causes pain in the uterus location. No apparent reason for PMS is evident.
However, it could be due to progesterone and low estrogen levels, which may trigger the pain.
Symptoms of premenstrual syndrome are depression, fatigue, mood swings, and irritability.
Other signs are food ravings and tenderness of the breast. You will experience pain in the are of the uterus and ovaries.
Treatment for this condition is selective serotonin reuptake inhibitors which help with mood swings. 
Other remedies are ginger, ginkgo, evening primrose oil, and a few other foods.
Menstrual Cramps
Menstrual cramps are a common cause of uterus pain. This condition occurs when females have a menstrual cycle, and it causes pain.
Reasons for the cramping are inflammation of the uterus, which causes it to contract.
Symptoms of menstrual cramps are cramping pain in the abdomen area, back pain, and thighs.
Other signs are the pain usually lasts for up to three days and can start days before the actual cycle begins.
Treatment for this condition is OTC painkillers and nonsteroidal anti-inflammatory drugs.
Other remedies are applying heat to the abdomen, a hot shower, increasing water intake.
You can also eat more foods high in anti-inflammatory properties and exercise.
Pain Where Uterus Is Located – More Causes
Uterus pain can be very severe and last for days in some cases. Since several conditions have the same symptom, it is vital to see your gynecologist.
You can do several exams yearly to keep track of your health. This practice should increase as you age to know your status.
As we show you some of the other conditions possibly responsible for any pain around the uterus, stick around.
Here are other known causes of pain where uterus is located.
Ectopic Pregnancy
An ectopic pregnancy can cause severe pain in and around the uterus. It occurs when a fertilized egg gets stuck in the Fallopian tube.
Symptoms of an ectopic pregnancy are shoulder, neck, backside, pelvic, and side pain.
You may experience belly cramps, vomiting, upset stomach, and vaginal bleeding.
Treatment for this condition is surgery to remove the cell growth or a methotrexate injection to dissolve the tissue. 
Sexually Transmitted Diseases
Some sexually transmitted diseases can cause pain in the uterus. These STDs can infect the lining and spread to other parts of the body.
These STDs include chlamydia and gonorrhea, which you may contract together. STDs spread through sexual intercourse.
Symptoms of sexually transmitted diseases are unusual vaginal bleeding and discharge.
Other signs are itching and warts around the backside hole or female external genital. When you urinate, it could be painful.
If you see sores or growths around your backside hole or genitals, it could be an STD.
Pelvic Inflammatory Disease
Pelvic inflammatory disease can cause women much pain and distress. It happens when the reproductive organs are infected.
The cause of PID is commonly due to STDs. The diseases spread through the organs and cause swelling and scarring at times. 
Symptoms of pelvic inflammatory disease are scar tissue, infertility, and severe pain in the abdomen or side.
Other signs are vaginal discharge, bleeding, and pain during sexual intercourse. You may experience fevers and chills due to the infection. 
Treatment for this condition is antibiotics to treat the infection. This remedy could be prescription medication or natural based on severity.
Other remedies are abstaining from sexual intercourse and having your partner treated as well.
Ovarian Cysts
Ovarian cysts can cause females much discomfort. This disease happens when the ovaries grow a lump due to other issues.
An ovarian cyst causes are endometriosis, hormonal imbalance, pregnancy, and pelvic infection.
Symptoms of ovarian cysts are a bloated stomach, pain while having sex, and pelvic pain.
Abdominal pain, frequent urination, bowel movement issues, and heavy or irregular periods are common.
Treatment for this condition is surgery to remove the cyst if it becomes a hazard.
Other remedies are birth control pills to help control hormones that could cause growth.
Uterine Fibroids
Uterine fibroids are another common cause of uterus pain. This condition occurs when cyst-like growths appear on the uterus.
These happen when estrogen and progesterone affect the lining of the uterus. Another reason is the abnormality of the tissue structure as your body develops.
Fibroid growth can be genetic, pass to you through birth from your mother.
Symptoms of uterine fibroids are pelvic, back, and leg pain. Other issues are urinating regularly and emptying the bladder.
You may experience constipation and heavy bleeding with periods beyond the average time.
Treatment for this condition is radiofrequency and endometrial ablation. Other remedies are uterine artery embolization and hysteroscopic myomectomy.
These are various surgeries done to remove the fibroids from the uterus.
Pain Where Uterus Is Located – Other Possible Causes
Some possible causes are endometriosis, urinary tract infection, and kidney stones. 
Other less likely causes of uterus pain are interstitial cystitis, pelvic organ prolapse, and pelvic congestion syndrome.
It would help if you considered these too, as there may be a possibility that one of these is the cause.
So if you experience pain where uterus is located, you should have it addressed immediately. Don't delay before it's too late.