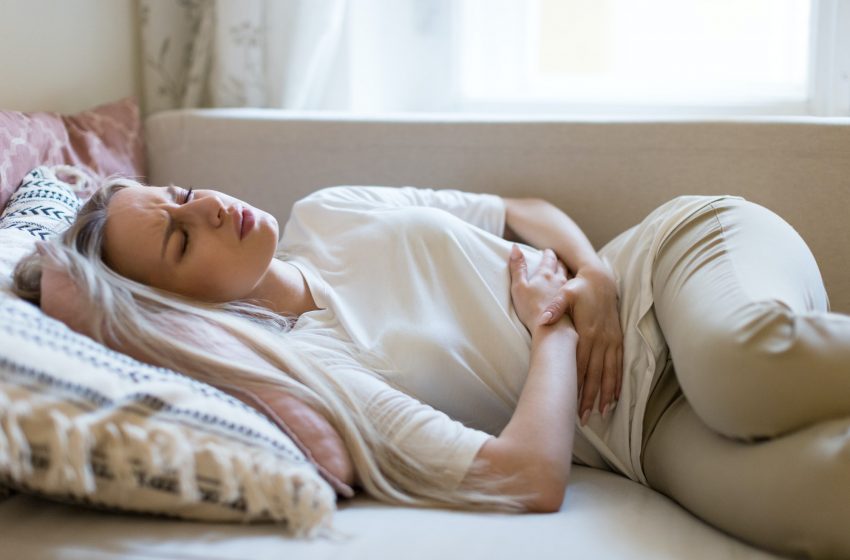 Pain Where Spleen Is Located
Are you experiencing pain where spleen is located? If you are, it could be something of grave concern. The spleen is a small organ about the size of your fist. You can find it on the left side of the stomach behind the ribs. 
The spleen's responsibility is to help your immune system fight diseases, but you can live without a spleen. It can eliminate all the bad cells in the blood and aid in the fight against infections.
If your spleen hurts, there could be several reasons for this occurrence. It would be preferable to have your spleen intact as it increases your probability of fighting all invaders.
If you can visit your doctor, we advise you to do so, but if you can't, then take note of this essential information. Below you will see a list of medical conditions that could cause spleen pain.
Compare all the symptoms with your own, to eradicate those that don't apply to you. Once you have done this, see what treatments are similar to the resulting diseases.
Once you have completed this task, these are the best remedies, to begin with until you can gain access to the medical help you may need. 
See these medical conditions to understand better what could be causing you pain in the spleen's location.

Pain Where Spleen Is Located – The Likely Causes
Splenomegaly
Splenomegaly means that the spleen is now more prominent, resulting in pain. An enlarged spleen occurs when bacterial infections affect the spleen.
Such infections could be syphilis, malaria, endocarditis, or liver infection. Various infection types could cause your spleen distress as it fights to rid the body of the bacteria. 
Symptoms of splenomegaly are low red blood cell count and pain in the left side of the abdomen. Other signs are feeling full after eating small meals or without eating.
Treatment for this condition is splenectomy to remove the infected spleen. You may use antimicrobial medicines if the spleen is salvageable.
Other remedies are blood cleaning methods, including natural and medical options.
Blood Cancers
Blood cancers are other ways your spleen may exhibit pain. These conditions occur in the bone. 
The bone produces the blood your body needs. Some blood cancer types are Hodgkin's disease, leukemia, and lymphoma. 
Symptoms of blood cancers are unexplained weight loss and rashy itchy skin. Other signs are bruising, bleedings, lumps, and swellings.
You may experience shortness of breath and intense night sweats. High fevers and frequent infections could be other signs.
Treatment for this condition is chemotherapy, bone marrow transplant, radiation, and targeted therapies. Other remedies are building artificial immune cells and immunotherapy.
You can use foods that help clean the blood as part of your treatment and recovery. Lemon juice, grapefruits, broccoli, and cabbage are great blood cleansers. 
You can avoid eating products with chemicals by growing your food. You can't soak foods in salt water and vinegar to pull the toxins out.
Pain Where Spleen Is Located – Other Causes
Your spleen is very vital to the effectiveness of your immune system. You should investigate the issue to resolve it quickly at the first sign of pain. 
Your spleen can heal with little effort from doctors at times, but it requires additional help on many occasions.
The best way to keep your spleen healthy is with proper lifestyle habits. Many foods can give the body the nutrients it needs to fight infection. A balance in life is vital s rest matters similarly as food would.
Liver Disease
Liver disease can cause pain in the spleen. This condition occurs due to obesity, alcohol abuse, and hepatitis infection. 
There are different hepatitis types, with A, B, and C variants. Cancer of the liver, hemochromatosis, and Wilson disease are all causes of liver disease.
Symptoms of liver disease are chronic fatigue, nausea, vomiting, and jaundice. Other signs are stomach pain and swelling, and itching skin.
You may experience dark urine, pale stool, and swelling in your arms and legs.
Treatment for this condition is lifestyle changes. Losing weight and cutting out smoking and alcohol use will bring benefits. Another remedy is consuming Milk thistle.
Metabolic Disorders
Metabolic disorders can cause severe pain in the spleen. This condition happens when other sicknesses like Gaucher and Niemann-Pick diseases affect the spleen.
Symptoms of metabolic disorders are anemia, constant infections, and bleeding. Other signs are abdominal pain that spreads to the left shoulder and feeling full even without eating.
Treatment for metabolic disorders is enzyme replacement therapy and surgery to remove all or part of the spleen. Other remedies are bone marrow transplants and blood transfusions. 
Inflammatory Disorders
Inflammatory disorders are other causes of pain in the spleen. Some types of this condition are lupus, rheumatoid arthritis, and sarcoidosis.
Viruses and bacteria are the reasons for some of these conditions. Autoimmune disorders also play a part in the causes mentioned above.
Symptoms of inflammatory disorders are abdomen pain, fatigue, weight gain, or weight loss, depending on the condition. Other signs are anxiety, depression, gastrointestinal complications, and persistent infections.
Treatment for this condition is using anti-inflammatory medications. Other remedies include staying well hydrated with water and eating many anti-inflammatory foods.
Such foods include berries, citrus fruits, almonds, walnuts, leafy greens, olive oil, tomatoes, and similar foods.
Cysts
Cysts can develop in the spleen and cause you much pain. This condition has no known cause for development. 
It could be related to a congenital disability that grows as you age. Once you become an adult, you may feel the presence of a cyst.  
Symptoms of a cyst in the liver are abdominal pain, spleen pain, and left shoulder pain. 
Treatment of this condition is surgery to remove the cyst when necessary or an incision to drain any fluid. Other remedies are antibiotics if there is an infection that needs addressing.
If the cyst is a minor issue, you can use natural treatments to help heal the spleen. Many of the foods mentioned earlier will help with the healing process.
If you have a pain where spleen is located, you should take this information to heart. Make the doctor your first option, but please use this information wisely if you can't.