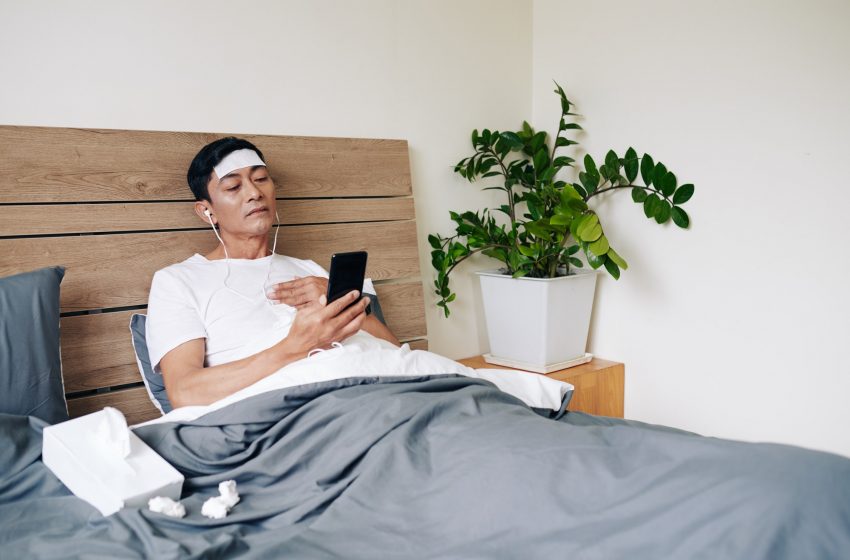 Pain When Swallowing In Chest
Several conditions can cause pain when swallowing in chest. You shouldn't take this issue lightly as it could lead to further severe challenges.
Chest pain could lead to a heart attack or other complications like suffocation. Your lungs could cause the pain, so you need to know the cause of the symptoms.
It is vital to see a doctor immediately to have the test done, which will help figure out what could be wrong. If you can't see a doctor, this information will prove vital to your case.
The best way to make a diagnosis of your body is by checking every symptom you feel. Compare your symptoms with the signs shown in the list below. 
Once you have accomplished this first step, you can focus on finding a treatment that will help your cause.
To do so, you need to compare the remedies of the remaining possible conditions to determine what is safe to use.
This process is the safest way to treat yourself due to how you feel. Always remember a doctor's visit is the best option; leave self-help for emergencies.
See these conditions for a better idea of what could be causing you pain when swallowing in the chest.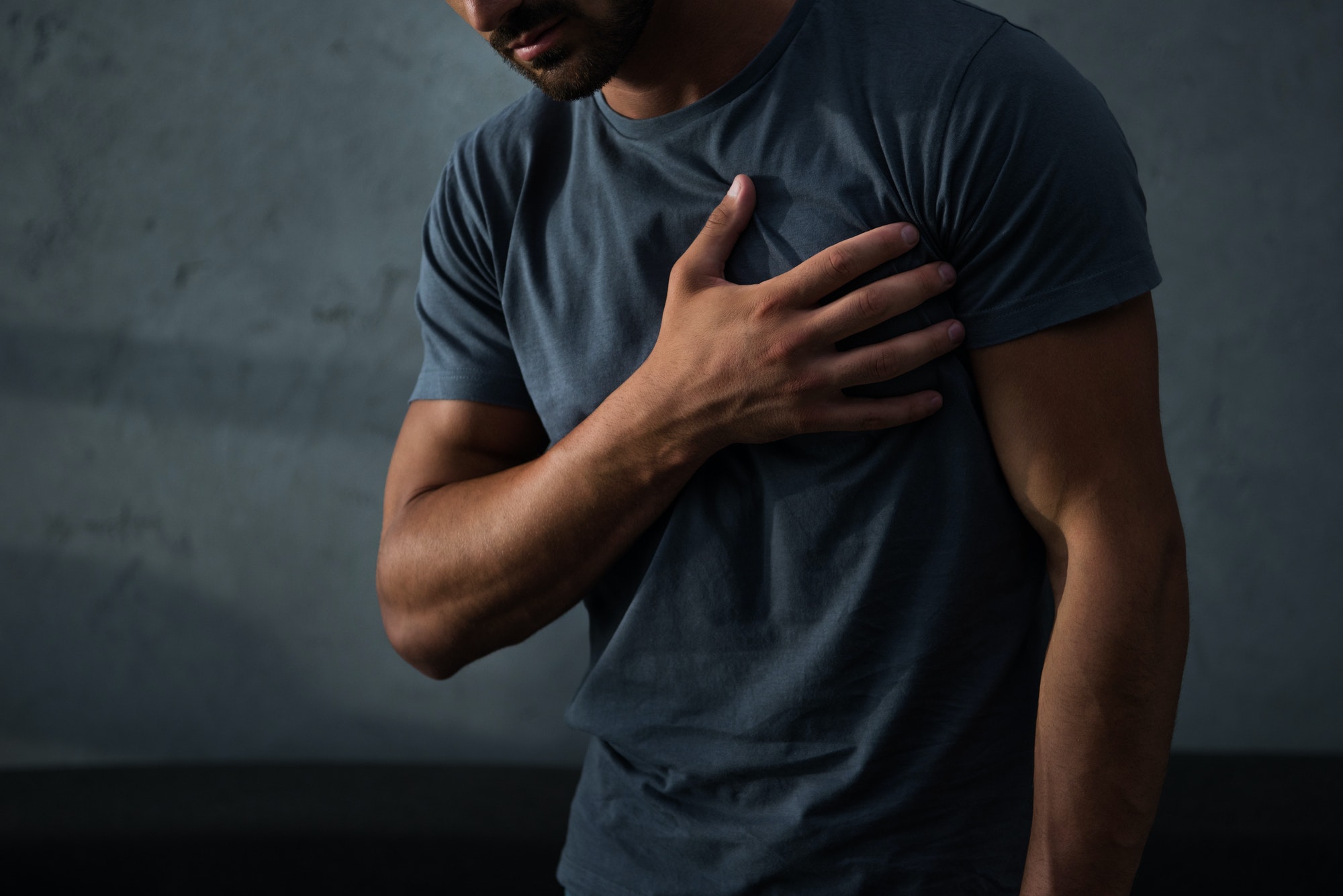 Pain When Swallowing In Chest – Likely Causes
Gastroesophageal Reflux Disease
Gastroesophageal reflux disease is a common cause of pain when swallowing in the chest. GERD is a disorder of the stomach where acid affects the esophagus.
This condition occurs when there is an overproduction of acid in the stomach. 
Symptoms of GERD are heartburn, chest pain, and difficulty swallowing. Other signs are the feeling of a lump in the throat and food regurgitation.
You may experience nausea or vomiting, depending on the severity of your condition.
Treatment for this condition is prokinetic agents, antacids, and histamine to block or reduce acid production. You can use proton pump inhibitors to help lessen acid production.
You can use some herbal teas, but only when not using medication. You should consult a natural doctor first to learn more.
Esophagitis
Esophagitis causes chest pain, especially when you swallow. The esophagus becomes inflamed and irritates the chest lining.
The cause of this condition can be due to the backflow of stomach acid, vomiting, weakened immune system, and harsh medication.
Symptoms of esophagitis are difficulty swallowing that may be painful. Chest pain while eating and acid regurgitation are common signs.
You may experience heartburn and food impaction, where food stays in the esophagus.
Treatment for this condition is antacids and medication to lessen acid production and surgery to strengthen the valve muscle that separates the esophagus and stomach.
The use of licorice, slippery elm, and chamomile is known to have soothing effects on stomach acid.
Hiatal hernia
A hiatal hernia is another possible cause of pain when swallowing in the chest. This condition occurs when the stomach pushes upwards to the chest. 
It pushes through the diaphragm that separates the stomach and chest. The cause of this issue could be a congenital disability, straining, lifting heavy objects, and aging.
Other causes are belly pressure, coughing, obesity, and pregnancy. It could result from injury to the chest area as well.
Symptoms of a hiatal hernia are heartburn, food regurgitation, and acid reflux. Other signs are abdominal and chest pain and issues swallowing.
You may experience vomiting blood, dark stool, shortness of breath, and feeling full even though you aren't.
You can use antacid and medication treatment for this condition to block or lower acid production.
Conclusion: consuming aloe vera, cinnamon and massaging the abdomen downward are possible methods. Lie on a flat surface when rubbing your stomach.
Pain When Swallowing In Chest – Other Causes
Finding ways to treat these symptoms seems much more straightforward than most cases. However, there are a few more conditions that need consideration.
Based on the above health issues, stomach acid is the main culprit, so a lifestyle change may be necessary.
We still suggest seeing a doctor as a best practice. If there are other underlying problems, your chances are better with proper testing.
Apart from that, you can see these remaining medical conditions to see if any apply.
Here are the other possible causes of pain when swallowing in the chest.
Esophageal Strictures
Esophageal strictures are another possible cause of chest pain when you swallow. This condition happens when the esophagus becomes tight or narrow. 
The cause of the esophageal strictures is long-term gastroesophageal reflux disease. Extended exposure to stomach acid damages the esophagus.
Symptoms of this condition are pain when you swallow or an inability to swallow.
Drooling; food stuck in the throat, regurgitation, and heartburn are other signs. You may experience unplanned weight loss and 
Treatment for esophageal strictures is esophageal dilation. This technique involves using a device called a dilator to widen the esophagus.
You should avoid foods that cause acid reflux and avoid lying down after eating. Smoking and some medications could cause the condition to worsen.
Primary Esophageal Motility Disorders
Primary esophageal motility disorders or PEMDs cause chest pain, especially when swallowing. The condition stops the esophagus from functioning normally, causing swallowing issues.
The cause of PEMD could be inflammation, an infection, or cancer of the esophagus. Other causes could be an ulcer or irritation of the muscle.
Symptoms of this condition are a feeling of something stuck in the chest, anxiety, and chest pain when swallowing.
Other signs are weight loss, heartburn, regurgitation, and recurring pneumonia.
Treatment for this condition is calcium channel blockers, antiparasitic agents, and anxiolytics.
Other remedies are vasodilators, anticholinergics, acetylcholine release inhibitors, and tricyclic antidepressants. 
You should avoid spicy foods and alcohol as these can trigger esophagus spasms.
Pain When Swallowing In Chest – Other Possible Causes
Another possible cause of chest pain when swallowing is an esophageal tear. This condition is similar in symptoms to the others. One other possibility is the foods you eat, which can cause allergic reactions.
Take the pain when swallowing in chest thoughtfully, as it could become fatal. Be wise and seek help, or use this information correctly.