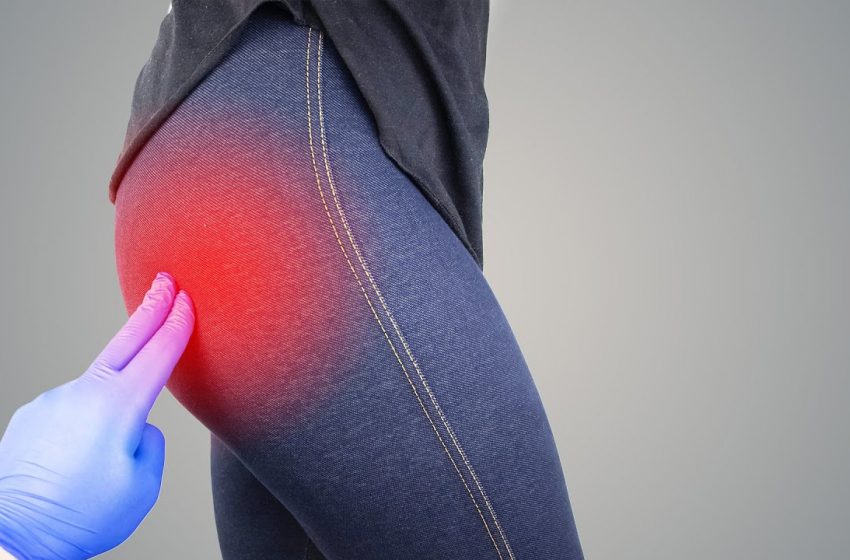 Pain When Sitting On Tailbone
Anytime you feel pain when sitting on tailbone, you should check to see what could be the cause. Seek professional medical assistance to know what is causing the pain. 
This condition, known medically as coccydynia, could be due to many things. You experience constant pain in the buttocks, especially when sitting for an extended period.
If you can't see a doctor but need urgent help, this information will enlighten you regarding the various reasons you could be experiencing such pain.
First and foremost, you need to compare every symptom you have with those outlined below. This method helps eliminate any condition that doesn't match what you feel.
Follow up by comparing the ones you suspect could relate to you and choose all the remedies that match. These are treatments you can safely use until you feel better or have the opportunity to visit a physician or hospital.
To learn more about the medical issues related to your symptoms, here are the conditions that can cause pain when sitting on your tailbone.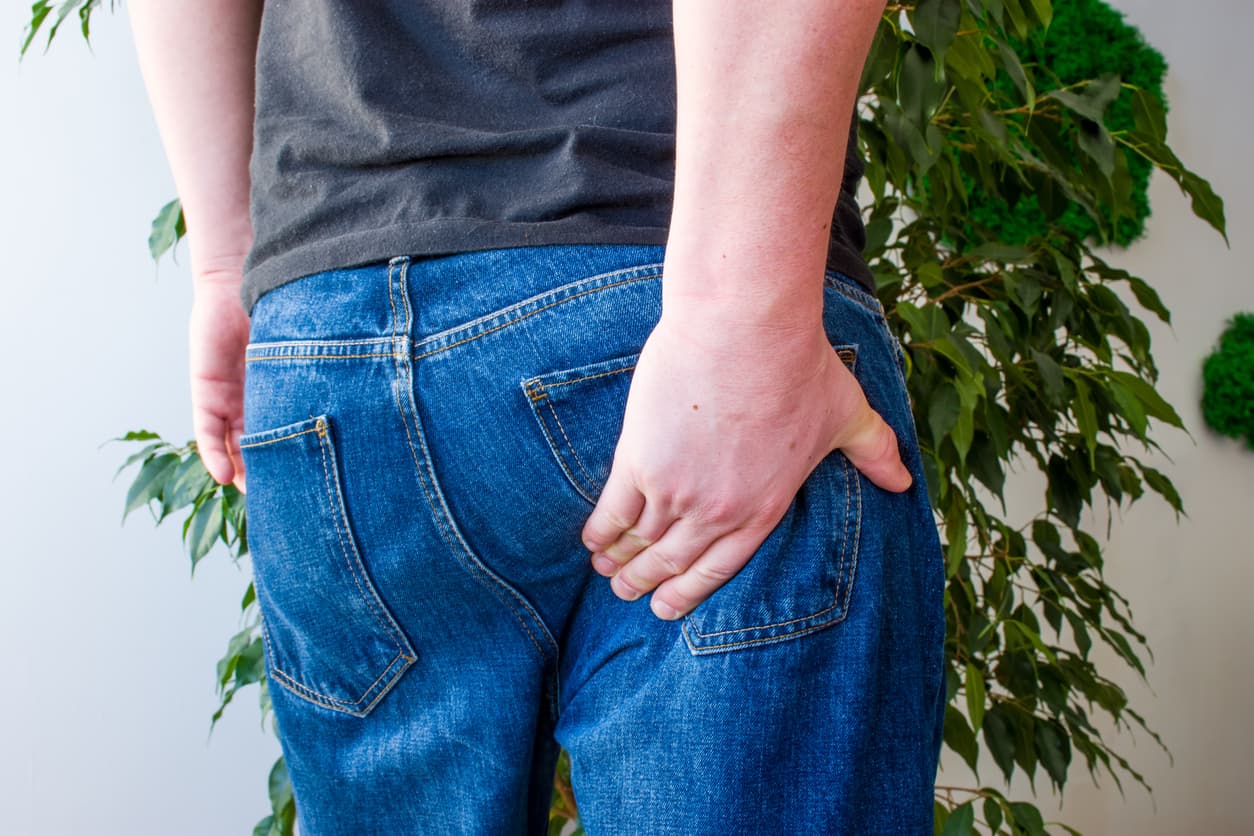 Pain When Sitting On Tailbone – Likely Causes
Repetitive Strain Injury
Repetitive strain injury can cause you to experience pain in the tailbone. The cause of the pain is the wear and tear or straining of the coccyx.
Some of the activities that can cause this strain are riding and rowing, which require repetitive motions. 
You can also cause damage from high-intensity activities without resting and poor posture practices.
Symptoms of repetitive strain injury are cramping, stiffness, and weakness in the buttocks. 
Other signs are numbness, tingling, and throbbing pain in the affected area, especially when sitting for prolonged periods.
Treatment for this condition is anti-inflammatory medication to suppress pain and remove the swelling.
You may receive antidepressants and pain receptor-blocking medication to help with sleep. 
Other remedies include icing the area for ten to fifteen minutes three to four times per day. Elastic support and splints can assist.
Sciatica
Sciatica is a nerve condition that causes pain in the buttock and down the leg. This pain increases when the nerve becomes inflamed from pressure when sitting.
Some of the reasons for this condition are pregnancy and childbirth. During pregnancy, the uterus expands, which can pressure the sciatic.
Symptoms of sciatica are painful leg, buttocks, and lower back. Numbness frequently accompanies the pain.
Other signs are a feeling of needles and pins in the legs, feet, and toes. The pain experienced increases with movement.
Treatment for this condition is using ice packs or heat pads to apply to the affected area. It would help if you iced first before applying heat.
Other remedies are pain medication to assist with inflammation and gentle stretches preferable by a professional instructor.
Overweight
If you are overweight, it could cause you to experience buttocks pain. Excessive weight puts pressure on the tailbone resulting in the above symptoms.
Obesity occurs through multiple avenues; most cases relate to overeating or binge eating. However, some people are obese due to some other medical condition.
Symptoms of coccyx pain due to obesity are sharp pain, numbness, and tingling in the feet and buttocks.
Other signs are a burning sensation or weakness in the feet and legs. The extra weight puts pressure on your spine, affecting your legs.
Treatment for this condition is losing the extra weight that is pressuring your spine and sciatic. You may need to do some simple exercises that help strengthen stretched muscles.
A strong core can also help relieve pressure in the back, hence protecting the spine.
Pain When Sitting On Tailbone – Other Causes
You would be amazed what some simple changes in your life can do for your health. The pain in your tailbone could be related to the length of time you sit or what activities you do daily.
To help you regain proper health, you should seek to know more about this condition and have the relevant test done. However, we know not everyone may have access to healthcare; if you fall under that group, this information can help.
Here are some other likely causes of pain when sitting on the tailbone.
Underweight
Having too much weight is a problem, but so is too little weight. You can have tailbone pain with too little flesh between the coccyx and other body parts.
This lack of weight could be due to eating too little or unhealthy foods. Weight deprivation could be from some other underlying condition, so it would help to address the matter.
Symptoms of tailbone pain from being underweight are pain and numbness in the tailbone and legs. You may experience tingling and needles in the feet.
Lower back pain is another sign as the nerves could become inflamed with the sciatic.
Treatment for this condition is to add some weight to your body if possible to help cushion the coccyx. You can find a softer seat so that it feels more comfortable when you sit. 
Other remedies are standing every thirty minutes to allow the tailbone to have a break from the pressure felt while sitting.
Cancer
Cancer is another way to experience pain in the tailbone. However, this is very rare among humans. Chordoma is cancer found in the spine or tailbone and could cause pain when sitting.
This cancer could be of another type and spread to the tailbone. Metastatic cancer, like chordoma, will cause pain in the tailbone.
The cause of these cancers is abnormal growth cells that turn into tumors and cancer.
Symptoms of tailbone cancer are numbness and weakness in the legs and groin area. Other signs include bowel and bladder problems.
Surgery is the treatment for this condition, as chemotherapy and other radiation methods aren't effective. Removing cancer from the tailbone is challenging since it is close to the spine.
Pain When Sitting On Tailbone – Other Possible Causes
Sitting for prolonged periods and falling on the buttocks are other ways to have these symptoms. If you had a fall, you should let your doctor know so that they can check for any bruising or fractures.
If you have pain when sitting on tailbone, get it checked immediately. That way, you can figure out what you need to do.