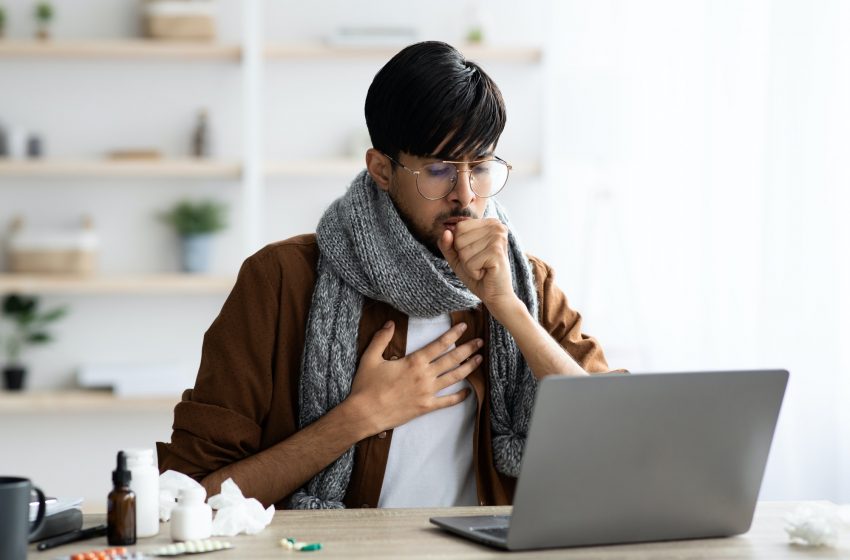 Pain When Coughing In Chest
You should monitor pain when coughing in chest as it could be a concerning problem. Several medical conditions can cause chest pain, some serious, others less severe.
Since so many conditions produce this symptom, it would be best to seek counsel from a doctor. That may be the fastest and safest approach to get the results you want.
It is a known fact that not everyone has access to medical care or may need immediate help. Most persons go to the internet to find a quick temporary solution until they find a professional medical service.
This information could prove a life-saving service in such cases, so anyone who uses this information should do so wisely. We recommend searching all the listed conditions to ensure a proper diagnosis.
A proper diagnosis involves comparing your symptoms with those in this list. Once done, you can compare the remaining conditions by checking the treatments offered. 
The remedies that are the same are safe to use until you v=can make your way to a physician or hospital for further care. To compare your issues with other diseases, you must read the information below.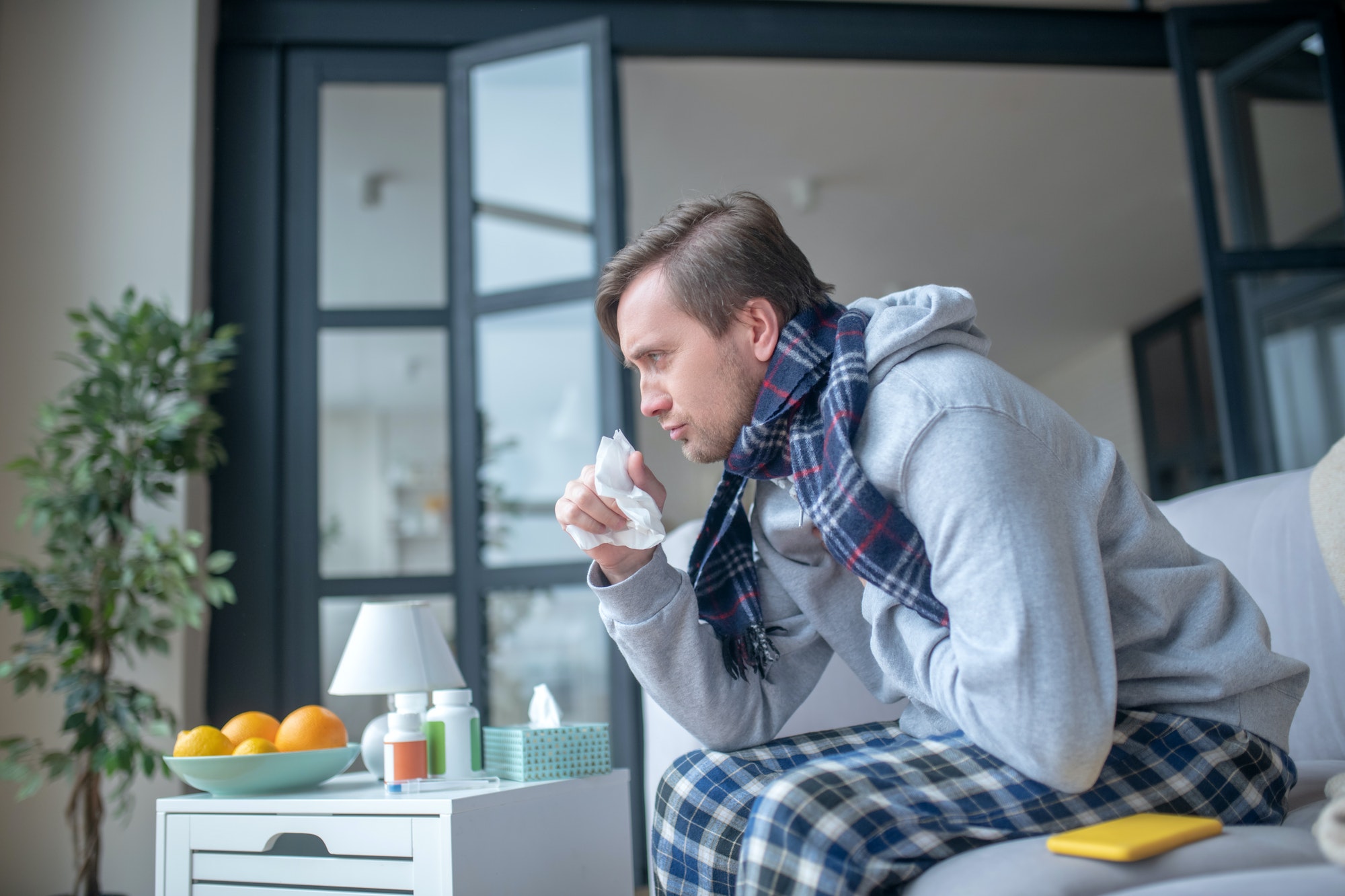 Pain When Coughing In Chest – Likely Causes
Acute Bronchitis
Acute bronchitis can cause pain in the chest when you cough. It occurs when a viral infection affects the throat and lungs. The infection is usually the same one that causes a cold or the flu.
Symptoms of acute bronchitis are sore throat and chest, and Mild body aches and headache. Other signs are fatigue and coughing without or with mucus.
Treatment for this condition is adequate rest and drinking lots of fluids like water. Other remedies include anti-inflammatory drugs and fever medicine. 
You can use a humidifier indoors to increase the humidity as this will help.
Pneumonia
Pneumonia is another common sickness that can cause chest pain when you cough. When fungi, bacteria, or viruses enter the respiratory tract and chest, it causes this condition.
Symptoms of pneumonia are fatigue, appetite loss, and shortness of breath. Other signs are coughing with colored mucus and breathing issues.
You may experience stabbing chest pain when you cough or breathe and night sweats, fever, and chills. 
Treatment for this condition is cough medicine, fever medicine, and antibiotics.
You can try Peppermint, eucalyptus, and fenugreek tea to help soothe the coughing. Drink Ginger or turmeric tea to help with pain and get plenty of rest.
Pleurisy
Pleurisy is another common cause of chest pain when coughing or breathing deeply. This condition happens when another condition like pneumonia or a blood clot affects the lungs.
The symptoms of Pleurisy are fever and chills in certain circumstances. More sure signs are shortness of breath and chest pain when breathing or coughing.
Treatment for this condition is nonsteroidal anti-inflammatory drugs (NSAID)s. Other remedies are plenty of rest and consuming garlic, honey, and turmeric milk.
Flu
It is evident that the flu could cause this condition, considering those gone before. The flu is a response to an influenza virus infection, which affects the lungs, nose, and throat.
Symptoms of the flu are sore throat, fever, cough, runny nose, and congestion. Other signs are headache, fatigue, chest pain when coughing, and body pain.
Treatment for this condition is lots of rest and drinking lots of water and other fluids. The less sugar, the better.
Other remedies are antiviral drugs under challenging situations. Drinking warm broths, herbal teas, and increasing zinc intake is helpful.
Pain When Coughing In Chest – More Causes
The sooner you can address the chest pain you experience when you breathe or cough, the better. Some of the conditions are easily treatable, which is a good thing.
However, the need for medical attention is worth mentioning whenever possible. Taking care of your health is no small matter, so take care of yourself. Here are some other possible conditions to consider.
COPD
COPD or chronic obstructive pulmonary disease is a likely candidate for chest pain when you cough. It occurs mainly from smoking but could be due to an Alpha-1 deficiency or your environment.
Symptoms of COPD are unexpected weight loss in later stages and fatigue. Other signs are chess pain and tightness, wheezing, and shortness of breath.
You may experience a chronic cough with mucus and recurring respiratory infections.
Treatment for this condition is antibiotics, oral and inhaled steroids, and theophylline. Other remedies are a combination of inhalers.
You can do lifestyle change methods to help overcome the disease. These include stopping smoking, strength exercises, weight control, and swimming.
Asthma
Asthma is a prevalent condition that affects millions of people. It can cause chest pain, especially with coughing spells.
The triggers of asthma are respiratory infections. Things like dust, pollen, and dander are possible causes of an episode.
Symptoms of an asthma attack are shortness of breath, wheezing, and tight chest. Other signs are chest pain, coughing spells, and trouble sleeping due to all of the above.
Treating asthma attacks requires fast working inhalers to clear the passage or a nebulizer with medication.
Some preventative measures include acupuncture, diet change, and special exercises.
Pulmonary Embolism
A pulmonary embolism is when a blood clot affects the lung and prohibits blood from reaching the entire area. Most blood clots form in the legs, break off and travel to the lung and heart.
Symptoms of a pulmonary embolism are sweating, shortness of breath, and chest pain from coughing and breathing. 
Other signs are dizziness, anxiety, fast or irregular heartbeat, and coughing blood at times.
Treatment for this condition is blood thinners and clot dissolvers. You can use grapefruit and lemon juice in reasonable amounts to help thin blood and break down clots.
Pain When Coughing In Chest – Other Possible Causes
Chest pain when you cough can be so many things. Some other possible causes are acid reflux, lung cancer, and lupus.
You can seek to know more about these if you think they could be related to your problem.
You don't have to let pain when coughing in chest cause you any trouble. All you need to do is seek professional help if possible. or use the information wisely.