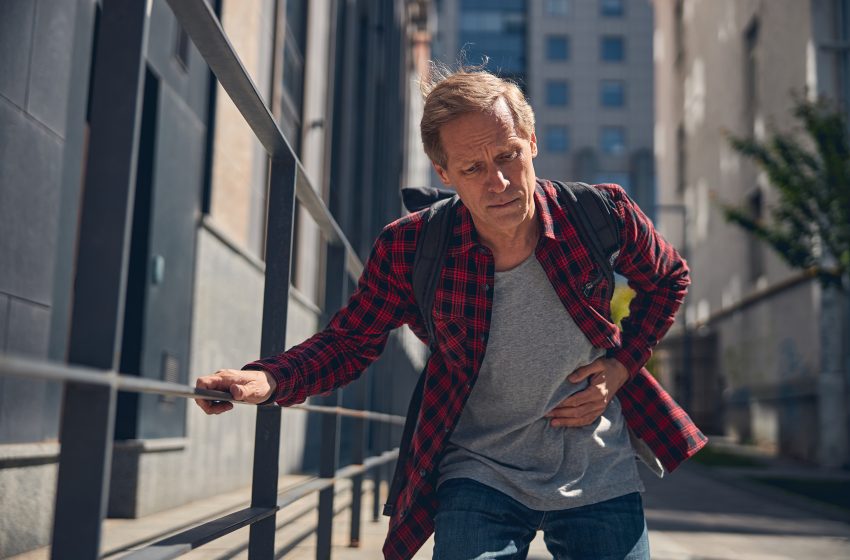 Pain In Left Side Under Ribs
If you have noticed a pain in left side under ribs, it could be something you shouldn't ignore. A lot of pain in that body area can be related to life-threatening diseases. 
It could be easily treatable, but it could be something much worse. You won't know what the matter is until you check it out.
A visit to your local practitioner should help you figure out what is wrong unless it is more severe than anticipated.
Many of the medical conditions we have are easy to identify, while others require more decisive tests to see the cause. That is why we always recommend seeing a physician.
For anyone who doesn't have the privilege of seeing a doctor, we will share some information to help you make wise choices.
Be sure to follow the guidance to get the right conclusion before attempting to treat yourself in any way. 
It would help if you compared all the listed symptoms with your own. Ignore those that don't match up and focus on the remainder.
Compare the remedies listed for those that remain to see what you can try. Many of the conditions listed will have one or two treatments that are the same and safe to use.
Below is the list of conditions that can cause pain in the left side under the ribs.

Pain In Left Side Under Ribs – Likely Causes
Gastritis
Gastritis can be a very bothersome occurrence. It happens when the stomach's lining becomes inflamed due to some other reason. 
The causes of gastritis are many, with bacteria, alcohol and drug use, and heavy medication intake being among the culprits.
Gastritis symptoms include nausea, vomiting, indigestion that worsens when you eat and feeling full after a meal. 
Treatment for this condition is antacids to help with the acid in the stomach. Other remedies are antibiotics to kill bacteria and medications to block or reduce acid production.
Kidney Stones
Kidney stones are another disease that can cause server pain on the left side of the abdomen. This issue forms when salts and minerals build up in the kidneys into a stone.
Common causes of kidney stones are insufficient water intake and obesity. Exercising too little or too much can also be an issue. 
Other reasons are weight loss surgery and consuming too much salt and sugar.
Symptoms of kidney stones are blood in urine, nausea, and vomiting. Other signs are severe pain under the left rib, chills, and fever. You may experience burning when urinating.
Treatment for this condition is shock wave lithotripsy to make the stones smaller so you can pass them.
Other remedies are cystoscopy and ureteroscopy, and percutaneous nephrolithotomy.
The above are various surgery types that use tools to locate the stones before removal. The procedure is painful, so sedation stops you from feeling the pain. 
Pleurisy
Pleurisy can also cause pain under the ribs, left or right. This condition happens when the pleura has inflammation. 
The pleura is two layers of tissue that form a partition between the chest and lungs.
This problem occurs when you have a viral infection like the flu or pneumonia that develops into pleurisy, blood clots may also cause this condition.
Symptoms of pleurisy are coughing and fever in some circumstances. Other signs are shortness of breath and chest pains that increase with coughing or breathing.
Treatment for this condition is taking nonsteroidal anti-inflammatory drugs. Other remedies are surgery to remove the fluid from between the tissue walls. 
Pain In Left Side Under Ribs – Other Causes

It would help if you noticed how dire some of the conditions causing pain under your ribs could be. Such a realization will help you take immediate action to be safe.
There are so many reasons you could have this pain type that it can become problematic to leave it unchecked.
The sooner you get help, the better your chances of a quick recovery. Consider these other causes of this pain.
Pancreatitis
Your pancreas plays a vital role in your body. It produces insulin to help the body break down sugars to give you energy. 
Pancreatitis happens when the pancreas is inflamed to do one or more conditions. 
Some causes of an inflamed pancreas are pancreatic cancer, gallstones, alcohol abuse, and some medications. 
Other reasons are excessive triglyceride and calcium levels and cystic fibrosis. Abdominal surgery can cause pancreatitis.
Symptoms of pancreatitis are low blood pressure, increased heart rate, and fever. 
Other signs include vomiting, nausea, swollen abdomen, pain under the ribs, and back and chest pain.
Treatment for this condition is the treatment to help with dehydration; this requires hospitalization. Other remedies include antibiotics and pain medication.
You will have a low-fat diet and, if necessary, use a feeding tube or IV to help supply nutrients to the body.
Pericarditis
Pericarditis occurs when the sac-like tissue protecting the heart has inflammation. 
Reasons for this condition are unknown, but suggestions are leaning towards a possible viral infection. 
There is the belief that some autoimmune diseases can cause it as well. These would include lupus, rheumatoid arthritis, and scleroderma.
Symptoms of pericarditis are nausea, dry cough, and swollen legs and abdomen. 
You will experience pain under the ribs, lungs, and heart. Heart palpitations are standard with this condition.
Low fever, shortness of breath, fatigue, and weakness are other signs. 
Treatment for this condition is corticosteroids to fight inflammation and colchicine. Other remedies are pain relievers to help with the pain caused by the inflammation.
Costochondritis
Costochondritis happens when the cartilage that connects the breastbone to the ribs has inflammation. 
The causes of this condition are respiratory tract infections, chest injury, and straining. 
Symptoms of costochondritis are sharp pain on the left side of the ribs and pain that increases when you cough or breath.
You may experience pain in multiple ribs and feel sharp with the sense of pressure.
Treatment for this condition is rest, ice, and heat applications several times during the day.
Your doctor may prescribe OTC medications to help with pain, these fight inflammation caused by the injury.
Don't let that pain in left side under ribs cause more misery. Take action now and seek the assistance of a physician.
If that isn't possible, use this advice to help speed up recovery.