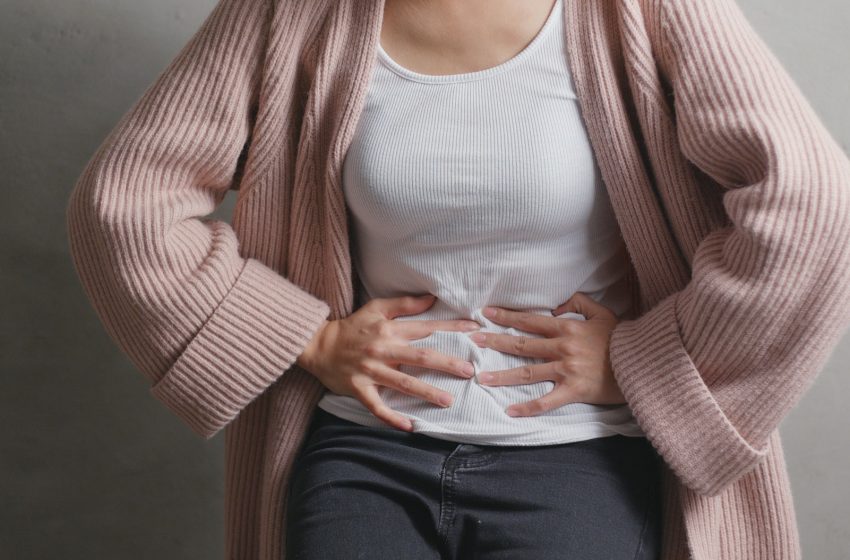 Pain Over Belly Button | The 10 Possible Causes & Solutions
You may experience constant or intermittent pain over belly button that may be mild or sharp, as well as other symptoms. Several factors can contribute to this, and we will explore a few here.
Generally, you will not experience belly button pain on its own, so to determine the cause, you should consider any other symptoms that you have.
Some symptoms that may indicate a medical emergency along with belly button pain are stools containing blood, vomiting blood, shortness of breath accompanied by chest pain, pain that persists for over four hours, or pain in the chest when exercising or exerting yourself.
Belly Button Pain During Pregnancy. What Causes This?
During pregnancy, the round ligament stretches to support the uterus. It connects the front of the uterus to the groin. This condition can cause pain near the belly button and is more likely to happen during the second trimester.
It may be a sharp pain near your belly button or around your hips, or you may feel it on both sides. Standing quickly, coughing, and laughing can cause ligaments to contract soon.
There may be some pain during these contractions, but it only lasts a few seconds.
It is usual for round ligament pain to occur during pregnancy, but contact your doctor if the pain persists for more than a few seconds.
How can you treat ligament pain?
Stretching and rest are usually the best treatments for this condition. It is important to change positions slowly and flex and bend your hips if you anticipate sneezing, laughing, or coughing.
Having Pain When Your Belly Button Is Touched. What Causes This?
There can be a few reasons why your belly button is sensitive to touch. These include inflammatory bowel disease, which affects the small intestine and causes pain. Inflammatory bowel disease can also cause pains in other places.
Crohn's disease has symptoms such as diarrhea, weight loss, fatigue, joint inflammation, and abdominal cramps and can also cause pain around your belly button.
If you are experiencing persistent or worsening symptoms, talk to your doctor because it might be a case of Crohn's disease.
How can you treat Crohn's disease?
Treatments for this disease may include medications, surgery, stress management, nutritional counseling, and dietary supplements.
Having A Sharp Pulling Pain Near Your Belly Button. What Causes This?
A hernia can cause sharp pain near your belly button. A hernia occurs when increased pressure near the belly button, causing part of the intestine or fatty tissue to bulge out.
This condition causes sharp pain near your belly button that can worsen when you cough or stretch. You may be prone to getting hernias if you have a chronic cough, weak abdominal walls or if you gain weight quickly or lift heavy objects.
You can often tell if you have a hernia by a bulge that appears near the belly button, and you may also have pains near your groin area and vomiting.
If you have these symptoms, seek immediate medical care as surgical treatment might be necessary. 
Pain Over Belly Button – More Causes
Treating these different conditions is vital, and we have made sure to give you a breakdown of what you can do to help. These are just suggestions and aren't to replace your physician's advice.
However, if you have no other option, know these things could save a life, including yours.
How Can You Treat A Hernia?
Either an open hernia repair or laparoscopic surgery will help treat a hernia. Using non-surgical treatments can cause worsening of this condition.
Bloating While Having Belly Button Pain. What Causes This?
The most common cause of bloating with belly button pain is indigestion; this is also the least severe. Some symptoms of indigestion include feeling full before you finish meals, discomfort after meals, nausea, and pain below your breastbone and near your belly button.
If your pain is paired with trouble swallowing, fatigue, vomiting blood or black stools, or if your symptoms last more than two weeks, you should seek medical attention immediately.
How Can You Treat Indigestion?
To determine the proper treatment for indigestion, you must specify its cause. Some different foods may cause digestion problems for you, such as lactose intolerance, celiac disease, and food allergies.
Appendicitis can also cause bloating with belly button pain. Appendicitis is when your appendix becomes inflamed and infected. Because the appendix is part of the large intestine, the pain is near the belly button.
In addition to the pain in the belly button, it is common to experience pain on the lower right side of your abdomen and back pain. Fever and an upset stomach are also symptoms of appendicitis.
The pain associated with appendicitis is usually different from normal stomach pain. In contrast to other causes of pain near the belly button, appendicitis usually starts in the right lower quadrant of the abdomen or moves there.
If it doesn't go away after four hours or if it's severe, seek medical treatment immediately.
How Can You Treat Appendicitis?
A surgical procedure called an appendectomy helps with treating this condition. Surgically removing the appendix requires either an incision site or a laparoscopic procedure requiring only a tiny incision.
Bloating and pain near the belly button can also indicate an ulcer. The most common causes of ulcers are infections and using nonsteroidal anti-inflammatory drugs like ibuprofen over a long period.
Some symptoms of having an ulcer are nausea, vomiting, bloating, acid reflux, heartburn, dark stools, and weight loss.
Even though your pain may be mild, contact your doctor if you have several of the symptoms.
How To Treat An Ulcer?
In most cases, you can treat ulcers with medication, but surgery may be necessary in some cases. Proton pump inhibitors and antibiotics are among the most common non-surgical treatments.
It is also possible that you may require antibiotics, follow-up endoscopies, and H2 receptor blockers.
The Bottom Line
It is essential to determine the cause of your belly button pain so you can find a suitable treatment. You may experience pain starting at your belly button that moves to another part of your stomach.
Your doctor will locate the cause and provide you with the best treatment if you keep track of all your symptoms.
Depending on the cause, your treatment may eradicate the pain, or you might have to change your lifestyle.