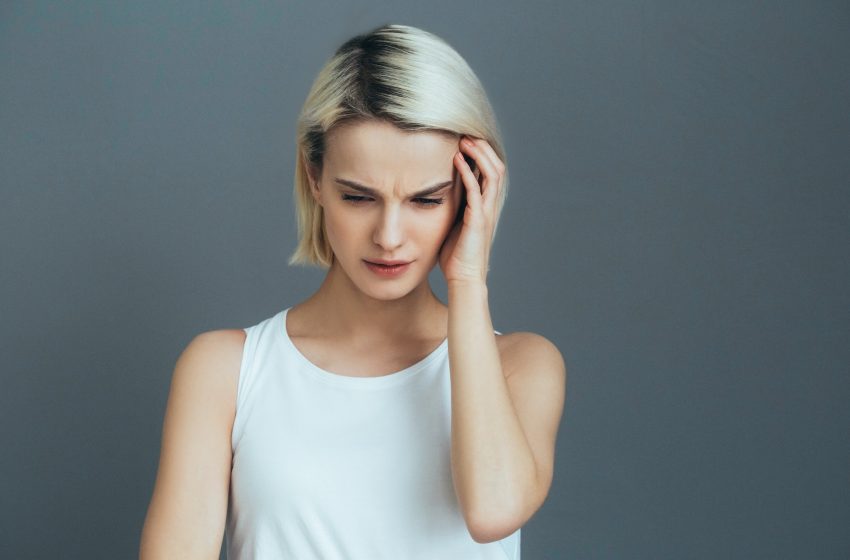 Pain In Left Temple | The 4 Possible Causes & Solutions
Anyone who is experiencing pain in left temple should take the condition seriously. Various illnesses can be responsible for the pain, so it is wise to check with a doctor for guidance.
Since symptoms related to such pain could be severe or life-threatening, it befalls persons to have a health check to be sure all is well. As we look at the causes of temple pain, it will become clear that this isn't something to leave unchecked.
If you must do a self-examination, you should know a few things. This process isn't the first thing you should consider, but it pays to know these sources.
Some condition causes pain; therefore, you can understand it by knowing the symptoms. The symptoms can be similar, so knowing the issue may take more than that.
Once you confirm the case, it is possible to treat the condition. Here are several requirements to consider.
Migraine
Migraine headache is the most common headache that can hinder a person. This type of headache can be so severe it can drive a person insane.
They are usually caused by eating certain foods but can also be due to stress and hormonal changes in women. Other causes include skipping meals, sensitivity to light, and pain medications. 
There are many migraine headaches, so all won't be similar. The list of conditions includes status migrainosus, chronic migraine, and retinal migraine.
Other types are hemiplegic migraine, migraine with aura, migraine without aura, and acephalgic migraine. Yet there are over 150 types of headaches which are alarming. 
These migraines have stages based on their longevity. The categories are prodrome, aura, headache, and postdrome. This method helps to differentiate between the types based on the time frame.
Prodrome may last a few hours, while postdrome lasts a few days. Aura lasts an hour or less, while the headache can be a few hours to three days. 
The symptoms may include pain in the temple, depression, nausea, numbness, tingling, fatigue, sensitivity to light and sound.
Other symptoms are giddiness, vomiting, temporary sight loss, food cravings, stiffness, and increased urination. Insomnia is also common, yawning, concentration issues, and speech problems.
Most physicians will recommend medications to help relieve the pain associated with a migraine. Apart from using drugs, there are a few other remedies you can try that are safe to do.
You can try resting in a dark place for a while; try massaging your scalp as well. Other treatments to note are remaining calm and using a cold compression on your neck or forehead.
Pain In Left Temple – More Causes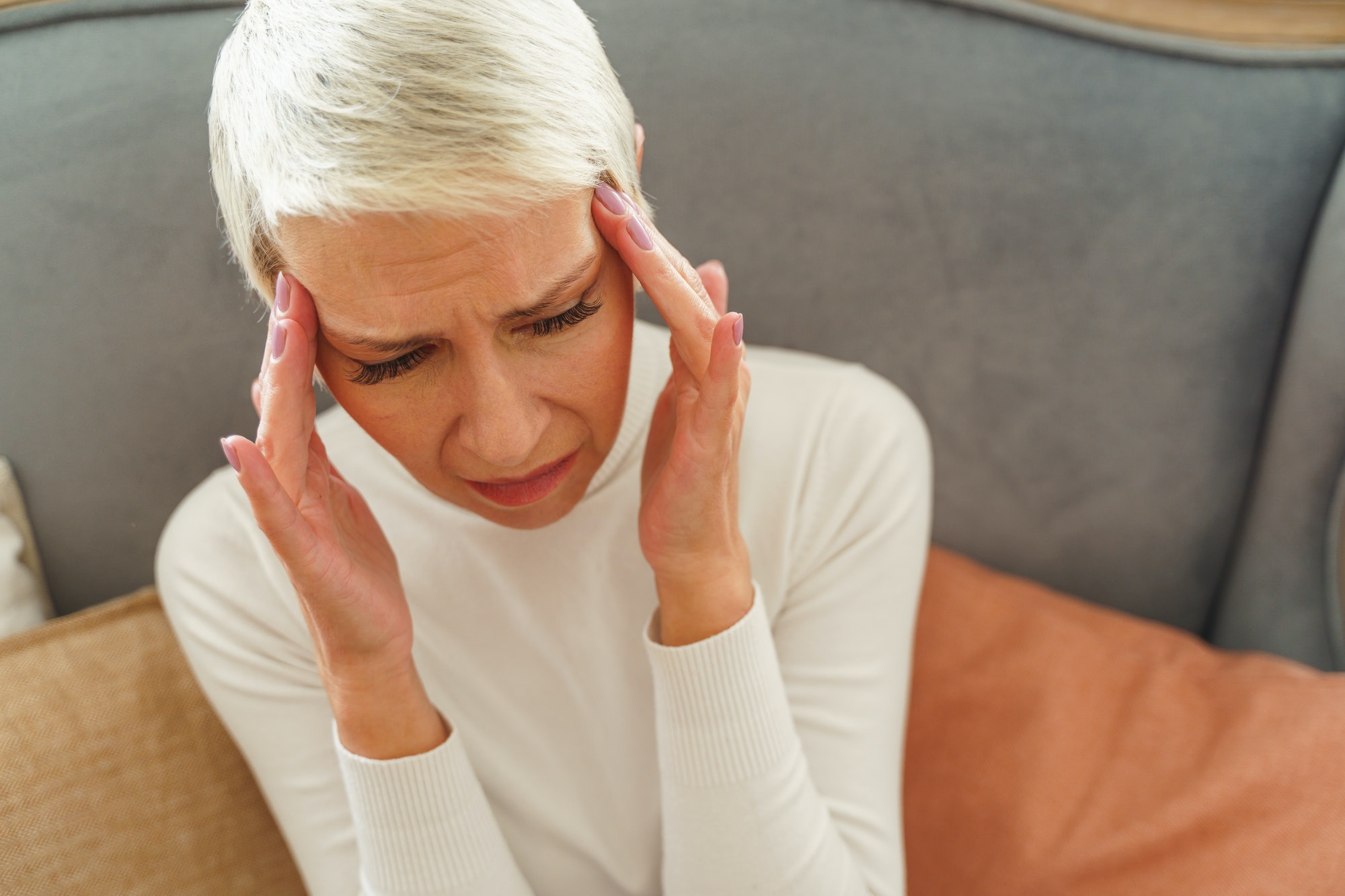 One of the leading causes of pain in the left temple is migraines and other types of headaches. However, these aren't the only reasons, so it is best to look beyond the head as the source of pain in the temple area.
So you can see the other conditions that exist below.
Tension Headache
A tension headache isn't the same as migraine and can last for much longer. These headaches can affect the entire head and neck.
There is milder pain intensity, and unlike other headaches doesn't stop physical activity. Some tension headaches can be more painful, but it could be another issue altogether.
It is hard to know the difference between a migraine and a tension headache in some sense. However, it is easier to tell the difference as the situation progresses.
There is no way to know the difference fully, so it is wise to take note of symptoms and let your physician know the history of the headache. 
Symptoms include dull pain, moderate pain, and sometimes severe pain in the head and neck. A funny feeling in the back of the head is also possible.
You may note that symptoms may be similar to a migraine headache. Tightness around the head tenderness in neck and shoulder muscles can indicate a tension headache.
The best way to treat a tension headache is to avoid stressful situations. The more you learn to relax, the better for you. You should drink enough water, eat correctly, exercise regularly, and avoid alcohol, caffeine, and sugary products if you can. 
Cervicogenic Headache
Cervicogenic headaches are a result of an issue with the spinal cord. Other causes are arthritis in the upper part of the spine or an injury. It is much easier to identify this headache as the cause is very different.
It will take an examination still to be clear of the issue.
The symptoms are very similar, so your doctor won't decide based on that; an x-ray is the most feasible way to know.
Symptoms include headache worsening with neck movement, light and noise sensitivity, blurred vision, nausea, stiff neck, and pain in the temple or side of the head. 
The best way to treat this condition is with pain relievers like nerve blocks and physiotherapy. If you can exercise, this will help reduce pain and strengthen the spine.
It is possible to use anti-inflammatory medication and foods to help with inflammation.
Giant Cell Arteritis
Giant cell arteritis is a condition caused by blood vessels becoming inflamed. The main area affected is the temples, but the pain can travel through the head.
Unlike the tension and migraine headaches, this one is slightly different in symptoms.
Symptoms include burning, pulsating, and intense pain. Other symptoms are weight loss, appetite loss, fever, jaw pain during meals, tiredness, and scalp tenderness.
If these are what you are experiencing, ask your doctor to check for this condition.
The best way to treat giant cell arteritis is a corticosteroid medication in high dosage. This condition can affect the eyes; you must treat this issue immediately to avoid vision impairment.
The primary cause of this condition is inflammation, so natural or medical treatments will be necessary.
These are the leading causes of pain in left temple and can be very uncomfortable. You may have temple pain due to injury, which is a no-brainer when determining a cause.
If you get a bump in your head, it can result in pain in the head. Other than that, be sure to consider these causes and symptoms when speaking to your physician.