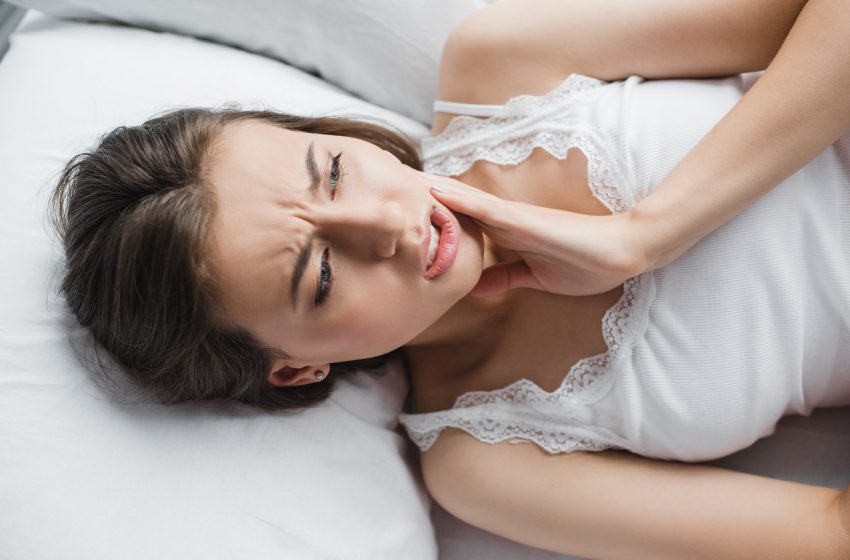 Pain On Left Side Of Face And Jaw | 7 Possible Causes
Any pain on left side of face and jaw could be related to multiple issues, some severe, others less worrisome. The pain you feel in your jaw can relate to dental problems, nerve issues, and other types of diseases that you may have never heard about until now.
Some of the reasons for face and jaw pain are amazing, making you consider if self-diagnosis is the wisest thing to do.
Diagnosing oneself isn't the worst thing, but guesswork won't help you in a crisis. However, it does pay to learn about the various symptoms, causes, and treatments.
Why do I say this? I say so because you may be in a situation that leaves you no other choice. 
You may have to help someone or treat yourself until help comes. In such circumstances knowing more about diseases is helpful.
That is why you must look at the leading causes of jaw and face pain and see how you can help treat and know the proper condition.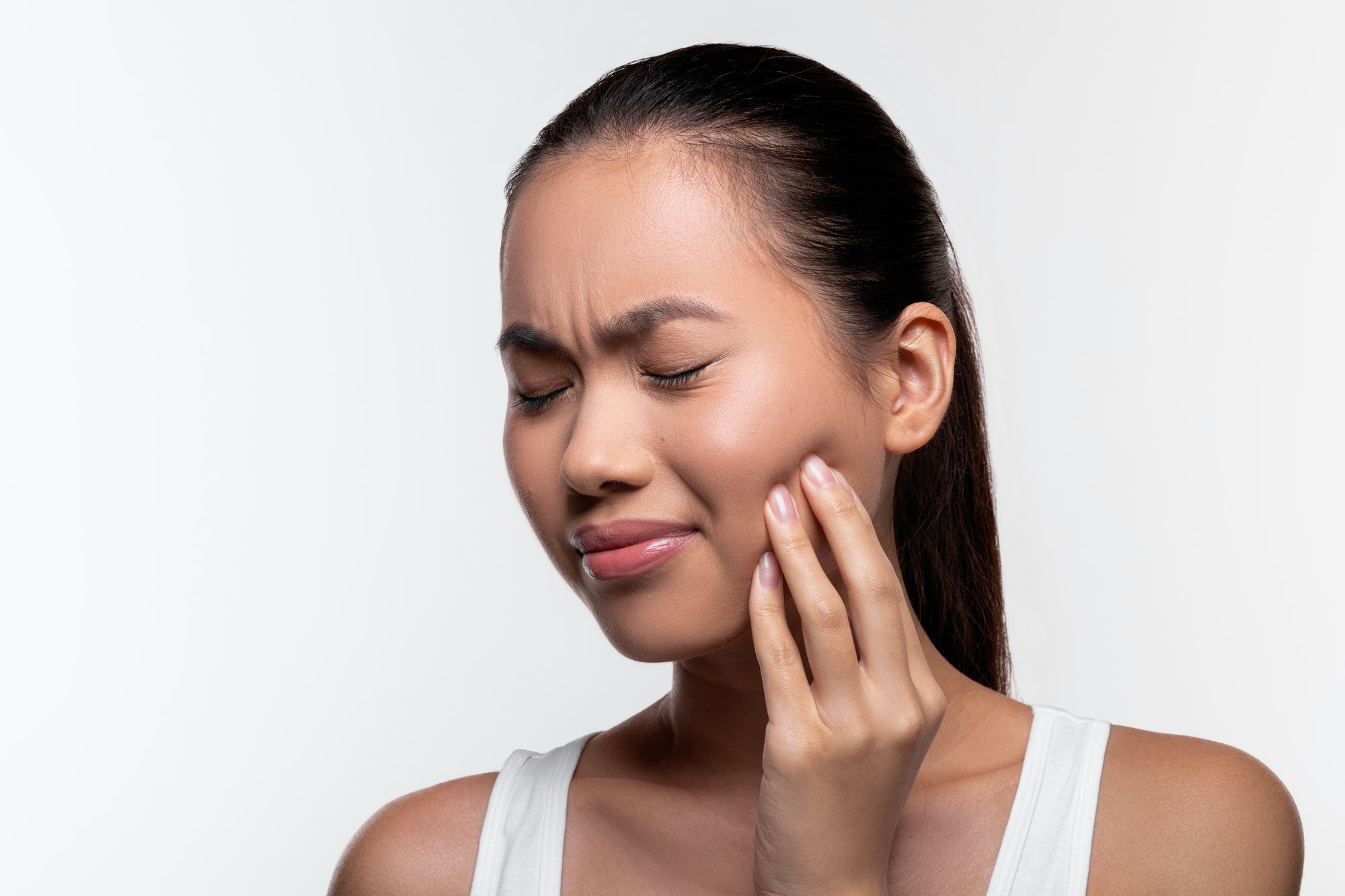 Trigeminal Neuralgia
Trigeminal neuralgia can cause the left side of your face and jaw to hurt. The trigeminal nerve becomes inflamed and affects all the areas in its vicinity. This nerve starts above the ear and goes in three directions.
The symptoms of this type of condition are facial spasms, brief or long pain spells, and sometimes shocking pain. Other symptoms include pain when you chew, talk, or brush your teeth.
Treatments for trigeminal neuralgia are anti-inflammatory pain relievers and blockers, which help with the pain. Other treatments are anticonvulsants, surgery, glycerol injections, and balloon compression.
TMJ Disorders
TMJ disorders are known for causing pain in the face, especially the jaw. Temporomandibular disorders are internal derangement of the joint that wears down the jaw. Myofascial pain disorder and degenerative joint disease are the other known diseases.
Symptoms for TMJ disorders are jaw pain, locking of the jaw, and facial pain. You can also experience earache, jaw sore to the touch, and problems with chewing.
TMJ treatments are painkillers, dental treatments, eat foods that are easy to swallow as it is better to limit chewing. Other treatments are a mouth guard to stop teeth grinding when you sleep. You can also try ice packs on the face, use for ten minutes. 
Pain On Left Side Of Face And Jaw – Other Causes
All pain isn't the same, and if you have experienced more than one of these conditions, you know what I am saying. You only have to look at the information before seeing that this statement is true. Continue reading and see the other causes.
Injuries
Pain injuries can also be another issue for jaw pain, and some impacts can dislocate the jaw. Sometimes the pain can come from an old injury that healed inadequately. Sometimes a nerve may be pressured as the joint heals.
Symptoms from such injuries are sharp pain in the jaw and face. The pain can spread to the ears and cause ringing. The jaws can lock and be challenging to move, making chewing painful.
The jaw can make popping and clicking noises and be tender to the touch.
Treatments for such injuries are nonsteroidal anti-inflammatory drugs; you can use anti-inflammatory foods as well. If the damage is severe, the joint may have wire to hold it in place.
Treatment could be using ice packs and bracing for more extreme circumstances.
Headaches
Certain types of headaches can cause the jaw and the side of your face to hurt. These headaches are migraine, clusters, and icepick, which can hurt tremendously.
What you eat can cause headaches, dehydration, alcohol use, and stress. 
These headaches create constant pain in the cheekbones, the forehead, and the nose bridge. Swelling in the face, fever, and fullness of the ears can be due to these headaches.
The sinuses can be affected as well, so you should take note of this.
The treatments for these conditions are to resort to an area with little or no light. You can use pain medication and facial and head massages. Other symptoms are cold and hot compressions to the head and neck.
Dental Abscess
An abscess can cause pain in the face and jaw as well. The gum becomes infected and causes swelling. The infection causes the puss to develop, which causes a lump in the gum. This lump can grow large and show as a swelling in the face.
The symptoms of an abscess are chills, fever, and a painful lump in the gum. Other symptoms are jaw and face pain, swollen nodes in the neck, and toothache. Chewing and biting problems are also other symptoms.
Treatments are antibiotics to rid the body of the abscess. Pull the tooth that may be affected if it is not salvageable. Use painkillers to help with the pain. Some cases require a small incision to remove the fluid from the abscess.
Sinusitis
Your sinuses can cause you pain that mimics a migraine or even pain in the face. The sinus irritates from allergies or smelling something that can trigger a response. If mucus builds in the sinus, it can make you very uncomfortable.
Symptoms of sinusitis are an inflamed nasal passage and a runny nose. Other symptoms are congestion and postnasal drainage. The areas around the nose can become red and swollen, pain in the jaw and face are possible.
Treatments for this condition are saline wash that enters one nostril and exits the other. Other treatments are decongestants, nasal corticosteroids, allergy medications, and pain relief drugs.
Sialadenitis
Sialadenitis is another condition that can cause facial pain and affect the jaw. This disease is an infection of the saliva glands. If a stone blocks the gland opening, bacteria can accumulate.
This problem can cause inflammation in the mouth and around the face.
The symptoms of this condition are a swollen neck and cheek. Pain in the face and jaw, decreased saliva, and dry mouth is other symptoms. You may experience fever and swelling of the salivary glands. 
Treatments for sialadenitis are good oral hygiene, massaging the gland, and drinking more fluids. Use food that will help produce saliva and use a warm compress under the neck. If it is related to bacteria, use antibiotics and antiviral medication. 
Don't allow pain on left side of face and jaw to keep you from living a wholesome life. Such occurrences can be uncomfortable and hamper the way you live.
Check with your doctor for a proper analysis, and take note of this information if you have to do a self-evaluation or help another.