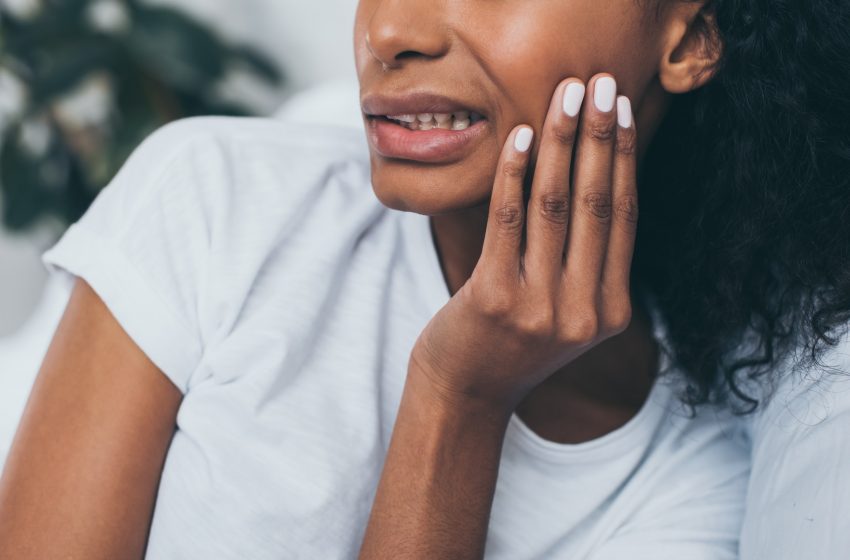 Jaw Pain On One Side | The 6 Possible Causes & Solutions
If you have jaw pain on one side of your face, several things could be responsible. It is unlikely that the pain is from a grave condition that could be life-threatening; however, it requires attention.
In some cases, a pain in the jaw could be dental-related, or it could be from something else altogether. A visit to the dentist will soon reveal the cause, but maybe this information can help. 
If you are experiencing jaw pain, it shouldn't take long to identify the cause if you follow the correct process. The only way to know what is causing pain is to look at its symptoms.
Once it becomes clear what symptoms you have, you can start eliminating some of the known causes of jaw pain. You can treat the condition yourself or seek medical advice; it can be that simple.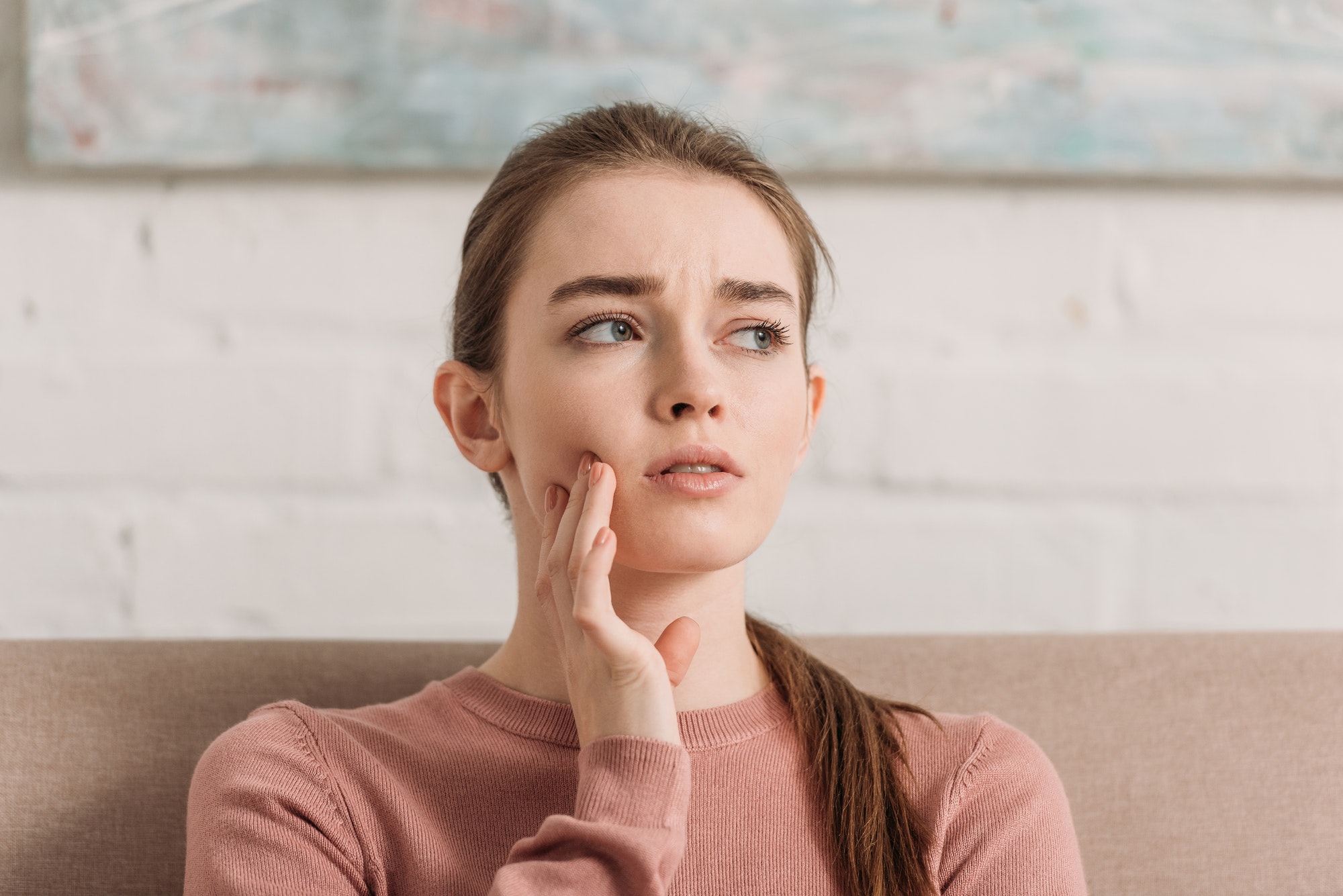 Grinding Teeth
If you grind your teeth often, you could be doing yourself an injustice that will become problematic later. This practice could lead to TMJ disorder which is known to cause severe jaw pain.
Sometimes people grind their teeth without noticing it, be sure this isn't something you do unknowingly.
Some of the symptoms of teeth grinding are headaches, neck and shoulder pain, ear ringing, and hearing loss. Other symptoms include pain in the jaw and face, pain while chewing, and jaws locking.
This condition can lead to teeth erosion and offset teeth alignment.
The treatments for this condition are, first and foremost, to stop grinding your teeth. Other treatments are a mouth guard or splint and sleep hygiene. Sleep disorders can make you grind your teeth.
It will help if the muscles in the face are relaxed as well.
Dental Issues
If you are experiencing pain in your jaw, you may need to see a dentist. Jaw pain could be related to a problem with your gum and teeth. The presence of an abscess on your gum, cavities, or periodontal disease can cause jaw pain. 
Signs that you could have any of the above include the presence of a lump in your mouth, probably the gum. If you notice a cavity or your teeth become sensitive to cold, heat, or sweets. Another symptom is sore gum that makes brushing painful.
Treatments for such dental issues include antibiotics if you have an abscess. An extraction or filling if you have a cavity. Cleaning plaque and special toothpaste for sensitive gum and teeth. Choose your foods wisely to help protect your teeth.
Sinusitis
The problems caused by sinusitis spread far and wide. This condition happens when the sinuses lining is inflamed and swollen. Allergies are one of the leading causes of sinusitis, but other things can trip them as well.
The symptoms are bad breath, coughing, sore throat, headache, and runny nose. Other symptoms include jaw or facial pain, stuffy nose, and postnasal drip. A person can become very congested due to their sinuses getting inflamed. 
The treatments for sinuses are saline treatments and nasal spray. Other treatments are pain relievers, decongestants, nasal corticosteroids, and allergy medications. Some techniques have helped with sinus relief; you can find those on YouTube.
Jaw Pain On One Side – Other Causes
As you would have seen thus far, jaw pain can be associated with many things that don't relate to anything dental. That doesn't mean that it can't, but instead, you should consider every option to be sure. However, there is more to come, so check out these other causes of jaw pain.
Swimmer's Ear
The condition known as swimmer's ear can cause jaw pain as well. This condition called otitis externa results from n infection in the ear. If water is lodged in the ear too long, it can cause an infection. It usually affects children but can happen to anyone. 
The symptoms for the swimmer's ear are hearing becoming muffled and pressure in the ear. Other signs are popping in the ear and itching. Jaw pain and pain when you chew are also standard signals of the swimmer's ear.
The treatments for this condition are ear drops with steroids, antibiotics ear drops, and anti-fungal treatments. You can place a heat pack on the outer part of the ear.
Find ways to keep the inner ear from getting wet. Painkillers are also necessary as the condition can be painful.
Migraine
Migraines are severe headaches, but they can result from serious jaw pain. This condition may occur due to TMJ (temporomandibular joint), which can cause both. An infected TMJ can produce jaw pain and a migraine at once.
That means symptoms are migraines and jaw pain. Other symptoms are tightness in the face, hurting neck joints, and bad posture. If you find yourself grinding your teeth, that is cause for concern.
This condition's treatment is to stop grinding your teeth to prevent TMJ damage. This discipline will cause the jaw to stop hurting and the migraine to disappear. Other than that, use pain medication, ice packs, and muscle relaxers to help with immediate needs.
Arthritis
Osteoarthritis and rheumatoid arthritis are the most common types of arthritis that affect individuals. These conditions are present due to inflammation in the body, particularly the joints. It is a degenerative disease, and no cure is available.
The jaw symptoms of arthritis are pain, stiffness, and locked jaws. Primarily those, but can include tenderness and problems chewing. Tooth pain can also be a symptom but less likely unless the teeth are sensitive.
The treatments to help this condition are painkillers for immediate effect. These usually help with inflammation, so foods high in inflammatory properties can help. Jaw rest and therapy for your jaw. 
Jaw pain on one side can result from other TMJ disorders that we didn't mention here, so be sure to check this condition out. Every disease isn't related to the temporomandibular joint, but we shared a few related ones. 
That is why it is essential to get expert advice as a migraine could be an issue related to the TMJ, and you are using meds to stop the migraine, and it doesn't work.
I am hopeful this information has added value to your knowledge base as you consider any condition you have and how you can eliminate the cause and choose the right treatments.