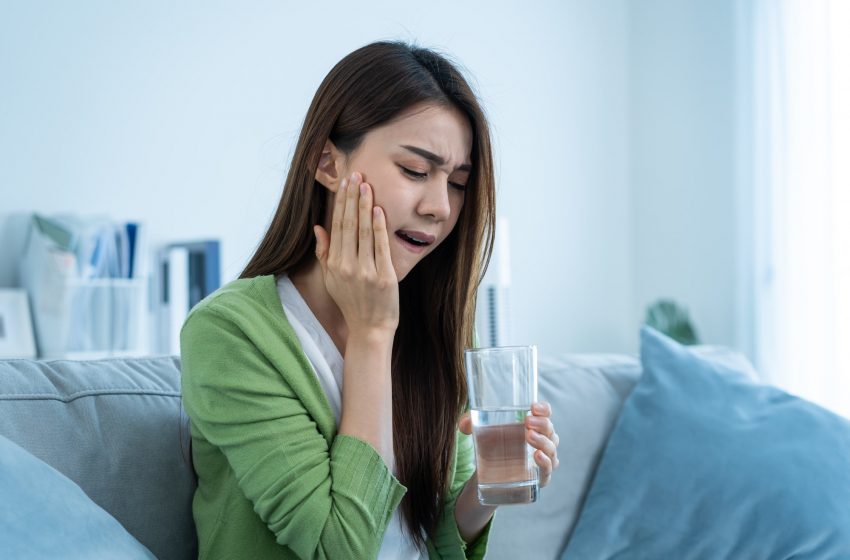 Gum Pain In Back Of Mouth
When you experience gum pain in back of mouth, it is time for the dentist or, in some cases, a doctor. The gum can be very sensitive and, once sore, make eating a nightmare.
You may have issues swallowing, too, since the pain is at the back of the mouth. So we may be looking at a situation where swallowing may be an issue, but we shall see.
Before we can conclude that will be an issue, we have to look at all the diseases that carry such symptoms. There are several conditions that will apply to this type of symptom, but it will probably be one of them; seldom would it apply to multiple.
Since it would be rare for the gum pain in the back of your mouth to be several conditions, we have to verify which one it is. The process of elimination is your friend, and you should use it to decide.
This practice will help by seeking out the symptoms and comparing them with the available data.
Once you can confirm the condition based on your research, you can proceed to look for treatment. We tell you the causes of any disease and give the known treatments for your benefit.
You can decide what you want to do, but always remember we admonish you to consult your physician first. Here are known conditions that cause gum pain in the back of the mouth.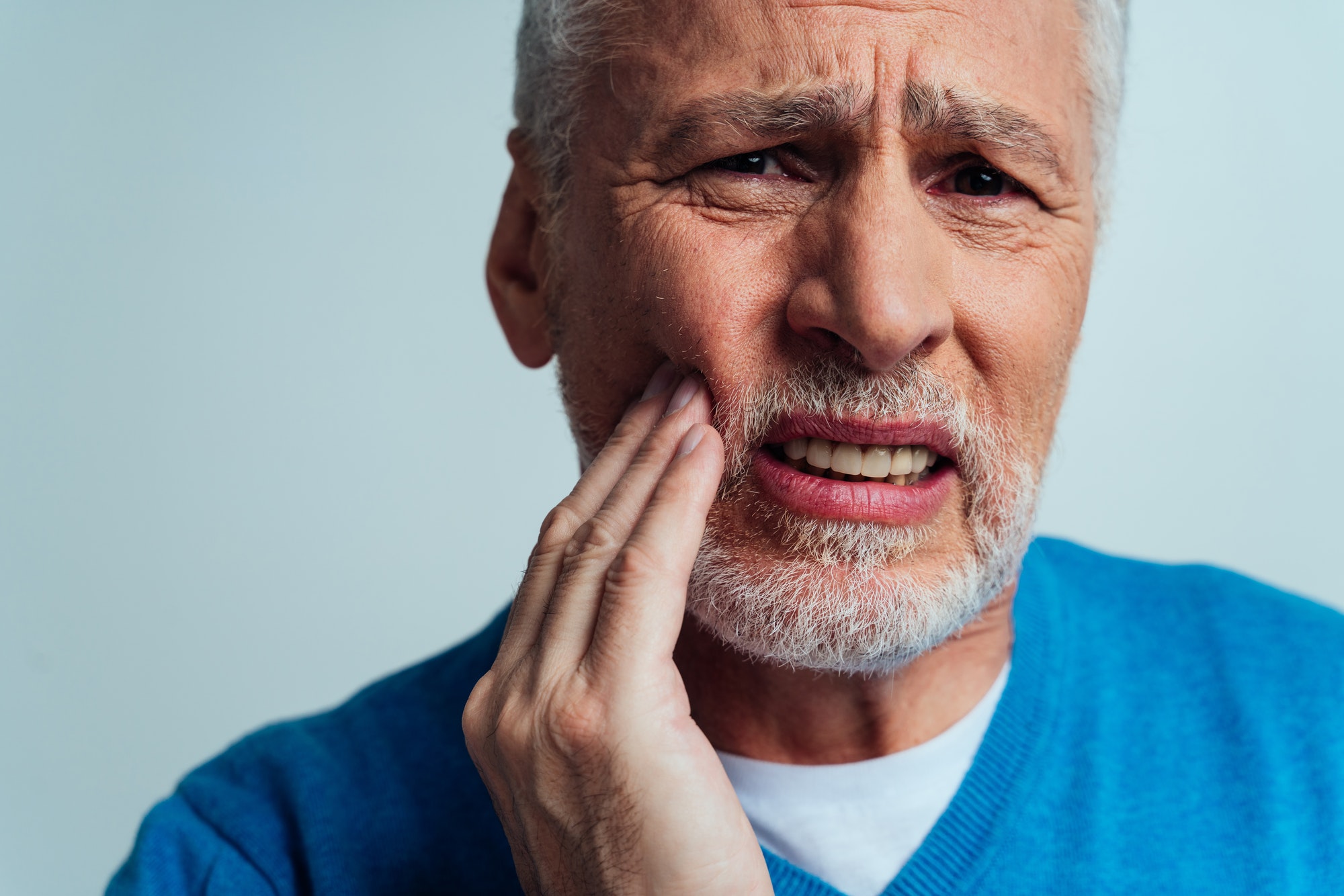 Gum Pain In Back Of Mouth – Likely Causes
Gingivitis
Gingivitis can cause you to experience pain in the back of your mouth. One common cause of this disease is plaque buildup. Plaque is a bacteria that sticks to the gum and teeth and can be toxic.
Symptoms of gingivitis are receding and tender gums and bad breath. Other symptoms are puffy or swollen gums and bleeding gums. Reddish gums are also a sign of this disease.
Treatment for this condition is regular brushing and flossing and use of mouthwash. Frequent toothbrush replacement and soft-bristled toothbrushes are best. If you can afford to use electric toothbrushes, go for it.
Periodontitis
Periodontitis is another medical condition that affects the gums and mouth. The main reason for this disease is poor oral hygiene. The result is plaque buildup due to bacteria multiplying in the mouth.
Symptoms of periodontitis are pus in the gums and between the teeth. Other symptoms are swollen and puffy gums and bleeding of the gums. You may also experience red or purple-looking gums and bad breath.
Treatment for this dental disease is pocket reduction surgery and bone and soft tissue grafting. You can also try tissue regeneration to replace any damaged tissue. To accomplish this regeneration, you must take stimulating tissue proteins.
Oral Thrush
You can develop oral thrush from a fungal infection in your mouth that can irritate. This issue can be a reaction to antibiotics overuse and medication for asthma. Other causes are bad fitting dentures and poor oral hygiene. 
Symptoms of oral thrush are white-looking fungus on the tongue. This condition is common with babies and toddlers. The lesions can spread to the roof of the mouth and cheeks.
You may notice difficulty eating and swallowing and pain and cracks on the side of the mouth.
Treatments for this condition are oral antifungal medication; some are available in tablet form. Other treatments include a mouthwash that helps with the fungus.
You may receive the medicine through injection though less common. Some foods are antifungal, like lemon, olive oil, onion, and ginger.
Gum Pain In Back Of Mouth – Other Causes
Various conditions can be responsible for the gum pain you feel. I had mentioned that you might see swallowing as one problem associated with gum pain, and it is so.
There are more diseases to show you, so keep reading as it will be necessary to do your analysis.
Hormonal Changes
Hormonal changes in women can cause gum pain in the back of the throat. Puberty and using birth control pills can create this issue. Other causes may be menopause and PCOS.
Symptoms of hormonal changes are fatigue, weakness, increased heartbeat, and gum pain. Other symptoms are unexpected weight loss or weight gain and swelling and pain in the joints.
Treatment for this condition is medications for hormone replacement and vaginal estrogen. You can improve your gut health and exercise regularly to help. Other treatments include cutting out sugars and weight control. 
Stress can cause hormonal imbalance, so try stress relief methods. Be sure to get plenty of rest and eats foods with more healthy fats. 
Pregnancy
If you are pregnant, that can be why you are experiencing gum pain. Hormonal imbalance is common during pregnancy, which could cause such a condition. 
The symptoms you experience are similar to those previously mentioned for hormonal imbalance. Fatigue will be a big one as the mother gains weight and carries extra luggage. 
Treatments for this condition are similar to those of hormonal changes. Some other treatments to consider are getting adequate sleep and enough fiber. All the other therapies mentioned before apply.
Canker sore
Canker sores happen when stress and damage affect the tissue in and around the mouth. Overuse of acidic foods like citrus foods can cause them as well.
Symptoms of canker sores are noticeable sores on and inside the mouth that cause pain. Other symptoms are gum pain in the back of the throat and a bump in the tongue. Sores are round-shaped with red borders. They can be white or gray colored.
Treatment for this condition is medicated mouthwash and applying milk of magnesia on the sores. You can use ice packs or put crushed ice on the sores.
Other treatments are more preventative, avoid spicy and acidic foods as they increase the irritation.
Some foods are known to irritate the mouth, and sometimes it can be an allergic reaction to food. This condition is rare but can happen to some people. Some people are allergic to nuts, and other food types, so consider this.
We hope that information about gum pain in back of mouth was helpful. You have all the data you need to make wise decisions.
Remember to consult your doctor, as certain conditions can be severe and deadly.