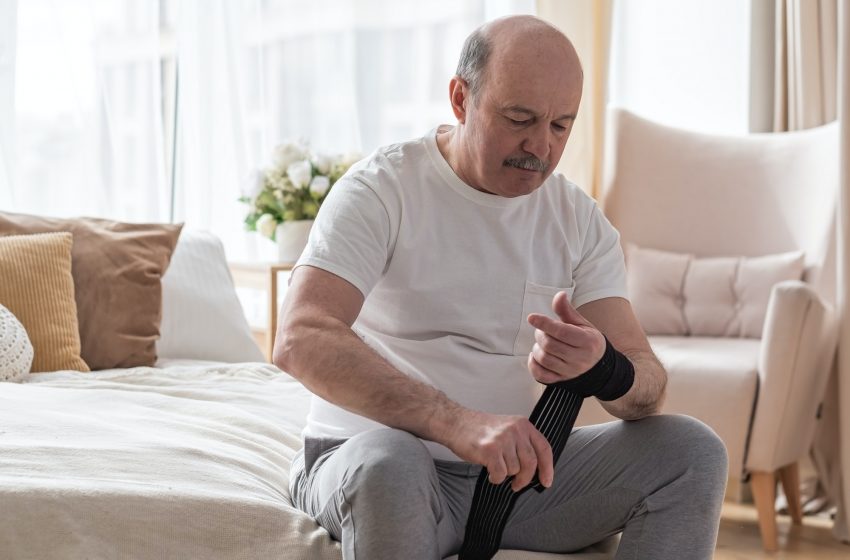 Ulna Bone Protruding At Wrist
Frequent use of your hand or an injury could lead to your ulna bone protruding at wrist and provide discomfort. The ulna bone, located next to the pinkie finger, gets sore making it difficult to grip or hold items.
This issue can be challenging as the inability to hold anything can be a mental setback. No one wants the feeling of being incapacitated since we used our hands in many ways.
If you are experiencing this problem, a visit to the doctor will reveal why you feel such pain and prescribe medication and other treatment methods to help. 
Bone pain often requires the assistance of a scan to see how the structure of the hand is to determine if it is an injury or a deformity.
Other than that, we will share a few reasons why your ulna bone protrudes at the wrist. This information will give you an idea of your issue and show you ways to resolve it.
If you compare your symptoms with the signs of the conditions, you can determine if any matches what you are experiencing. You can use the advice available to treat your problem. 
We hope you find this information helpful for anyone looking for answers about why their ulna bone is protruding at the wrist.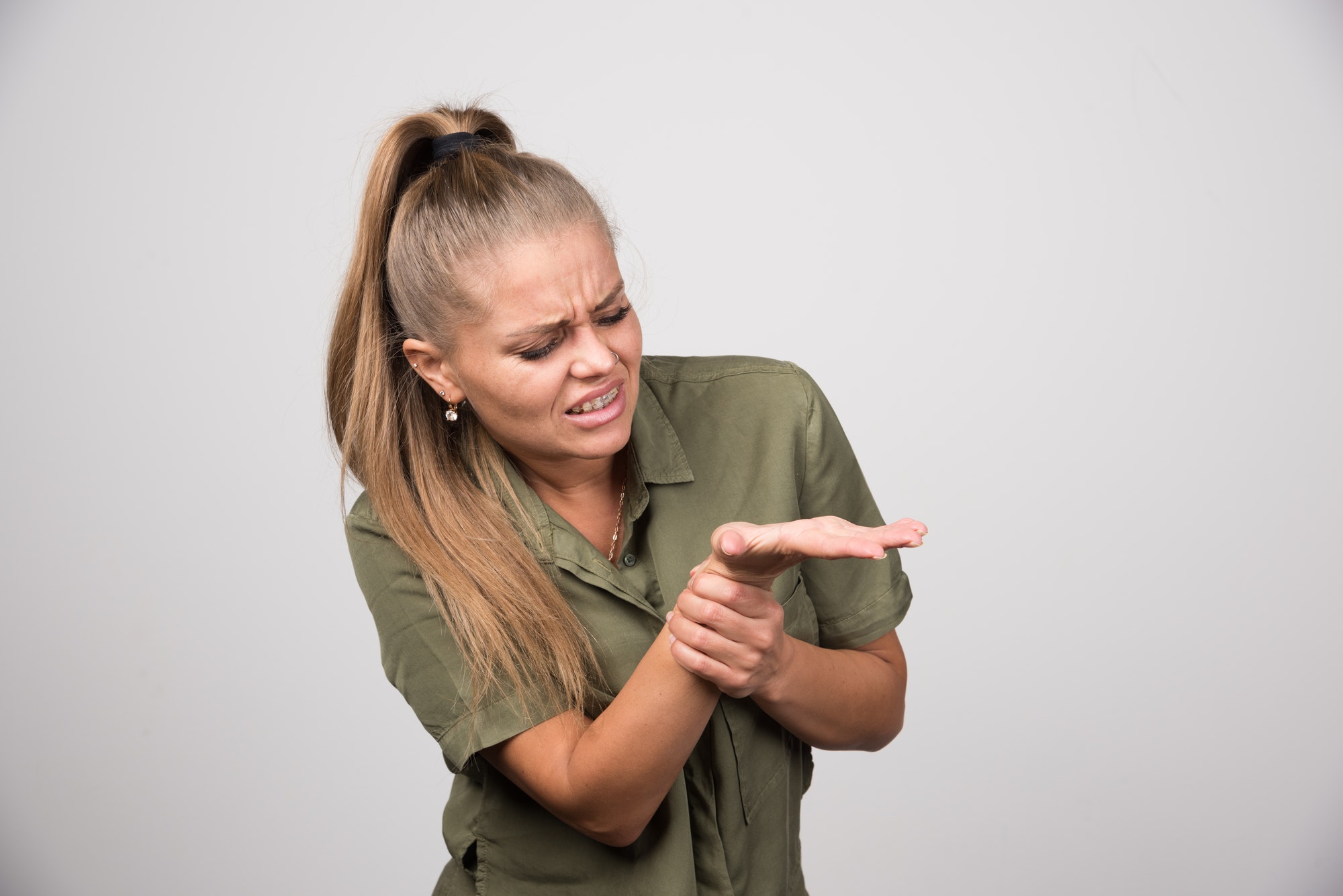 Ulna Bone Protruding At Wrist – The Likely Causes
Wrist Fracture
Wrist fractures are a common cause of wrist pain and protrusions. Fractures can occur when the wrist is overused or receives an impact.
Such impacts can include a fall, vehicular accident, or another unfortunate mishap like when playing contact sports.
Symptoms of a wrist fracture are the appearance of a deformed wrist and signs of bruising on the skin. Other symptoms are severe pain in the wrist, swelling, and tenderness to the touch.  
Treatment for this condition is surgery to repair and rectify any damage to the wrist. You may wear a brace or cast to hold the joints in place for proper healing and protection against further wrist damage.
Osteoarthritis
Osteoarthritis is a common cause of wrist pain. The condition occurs when the cartilage and tendons in the wrist degenerate and leave the bones exposed to each other.
Symptoms of osteoarthritis are bone spurs, swelling, stiffness, and excruciating pain in the joints. 
Other symptoms include flexibility loss, tenderness in the affected, and grating due to bone rubbing.
Treatment of this condition is losing weight if necessary and nonsteroidal anti-inflammatory medications to help ease the pain.
Other treatments include using ice packs and hot compresses to the affected area. You can also do physical and occupational therapy and water workouts, which help restore motion.
Rheumatoid Arthritis
Rheumatoid arthritis causes pain and suffering for those who experience this disease. It happens when the body's immune system goes haywire and attacks the healthy cells in the body.
Symptoms include weakness, fatigue, weight loss, and fever. You may also experience excruciating pain and swelling in the wrist. 
Other symptoms are stiffness and challenges moving the wrist and tenderness to the touch by the ulnar bone.
Treatment for this condition is nonsteroidal anti-inflammatory drugs, which fight inflammation, and corticosteroid injections or medications,
Other methods are conventional and targeted synthetic disease-modifying antirheumatic drugs (DMARDs).
Ulna Bone Protruding At Wrist – Other Causes
The list has shown that injury and other medical conditions can cause you dire issues with your ulnar bone. With so many medical problems that can mimic this symptom, it is vital to figure out which one it is,
There are a few more related issues to share, so you should keep reading. This process allows you to gather enough information for a proper assessment.
Ulnar Impaction Syndrome
The ulnar impaction syndrome occurs when the ulnar bone is larger than its rotator area, called the radius. This issue causes the ulna to bear unnecessary weight and protrude, rubbing on other bones.
Some of the reasons for this deformity are fracture and osteoarthritis.
Symptoms of ulnar impaction syndrome are severe pain, stiffness, and swelling of the wrist and fingers. Other symptoms are mobility issues and problems holding or gripping objects.
Treatment for this condition is surgery when necessary and corticosteroid injections. Other medical treatments are arthroscopic wafer procedures and ulnar shortening osteotomies.
You may take anti-inflammatory medications and wear bracing to keep the wrist immobilized.
TFCC Tear
A triangular fibrocartilage complex (TFCC) tear results from overuse which causes wear and tear or an injury. The soft tissue in the joint becomes inflamed.
Symptoms of TFCC tear are weakness in the wrist and inability to hold objects. Other symptoms are stiffness and swellings, which cause immobility.
You may experience clicking and popping sounds with wrist movement and pain in the pinky finger.
Treatment for this condition is cortisone injections and nonsteroid anti-inflammatory medications.
Other treatment methods include bracing the wrist to prevent further damage from movements.
Nerve Injury
The nerves that run within the hand to the wrist and fingers can become painful if irritated.
Nerve damage happens when the nerves are compressed or receive pressure from bone or blood vessels.
Symptoms of wrist nerve injury are wrist pain and stiffness with possible swelling. You may experience muscle loss in the forearm and hand.
Other symptoms are muscle function and weakness in the arm, forearm, and hand.
Treatment for this condition is an anti-inflammatory medication and cortisone injections. You can try other treatment methods like physical therapy to restore mobility and strength.
Sprained Wrist
A sprained wrist can cause excruciating pain when you try to use it. Sprains happen when you injure yourself through overuse or an injury like a fall or some other impact.
Symptoms of a sprained wrist are motion loss, stiffness, and swelling. You will experience severe pain, see bruising, and hear popping sounds when moving the wrist.
Treatment for this condition is to rest and ice the affected area. You can use a compression bandage and elevate the wrist above the heart level when resting.
You can also wear a brace or splints to stop mobility and take anti-inflammatory medications to ease the pain. Turmeric and ginger are some foods with anti-inflammatory properties; you can add these to your diet.
The best approach is seeing a physician with so many possibilities of the ulna bone protruding at wrist. You have done great if you found the cause or can treat the issue. However, if uncertain, don't hesitate to visit your doctor for more assistance.