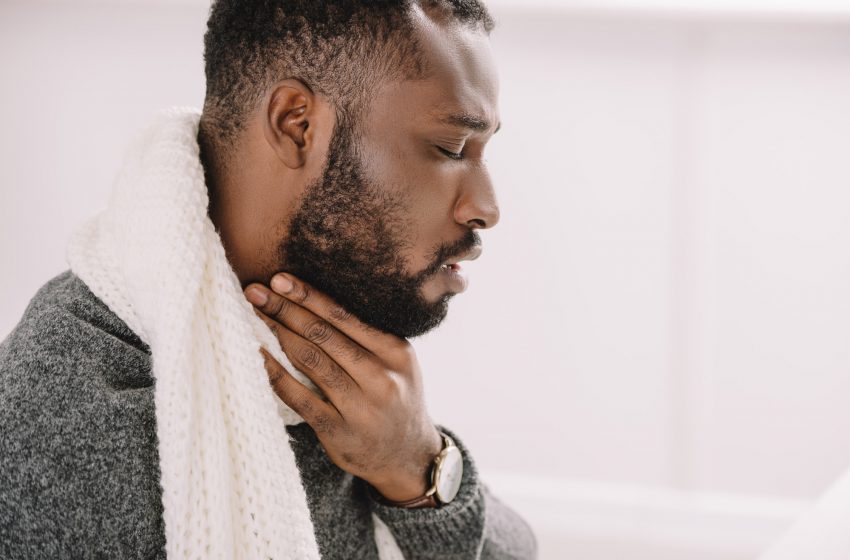 Sore Throat And Ear Pain On One Side
To learn more about sore throat and ear pain on one side, we have shared several conditions that can cause this discomfort. I assume that most people realize that many diseases have the same symptoms, which can be a challenge.
If you don't know what to look for, this could mislead you to think one condition is something else.
To help you overcome not falling victim to such a predicament, we will share some information in a simple form. We make it easy to understand so you can make wise decisions.
You must understand the process and figure out what condition may apply to you if any.
Here are a few things to know before considering the conditions listed below. You must be clear about what could be wrong with you based on the information given.
To do that, check all the symptoms to see what best suits your case. No guessing, be sure about what you are reading.
The final thing to know relates to treatment. You will find the best treatments for the condition you think you have. Every disease will share the causes, symptoms, and medicine that should help.
As a disclaimer, we encourage anyone who reads the information to check with their doctor first, as this information serves as a last resort for health advice.
Sore Throat And Ear Pain On One Side – Likely Causes
Allergies
Allergies are a common problem, especially during spring. The body responds to allergens, pollen, and other plant-based molecules.
However, other things can cause an allergic reaction: medicines, certain food, perfume, insect bites, animal fur, etc.
The membranes in the sinus can become irritated and inflamed, giving an allergic response. The nasal passage becomes cluttered with mucus and causes congestion.
The symptoms of allergies are sneezing red and watery eyes and a runny nose. Other symptoms are the eyes, ears, and the roof of the mouth itches. Fatigue, postnasal drip, and swollen bags under the eyes are also common.
Treatment for allergies is immunotherapy, allergy medication, and particular drugs for any severe reactions. Other treatments are figuring out what causes the allergies and avoiding those things as a preventative method. 
Tonsillitis
Tonsillitis can be very common when it comes to throat and ear pain. The tonsils can become inflamed due to the body fighting a virus or some bacteria; the common cold can cause the tonsils to become inflamed.
Symptoms of tonsillitis are swollen tonsils that look red, hard to swallow as it is painful, and sometimes white and yellow-looking taches on the tonsils.
Other symptoms are fever, scratchy and sore throat, bad breath, and a lymph node by the neck.
Treatment for this condition is foods that don't irritate the throat like ice and tablets explicitly made for sore throat. Other treatments include drinking lots of water, pain and fever medication, salt water gargle, and using an air humidifier.
Mononucleosis
Mononucleosis is a condition caused by a virus that can be very painful, and symptoms can be long-lasting. The Epstein-Barr virus is the most common cause of such an infectious disease.
Symptoms of mononucleosis are rash, tiredness, sore throat, and fever. Other symptoms are swollen liver, spleen, and lymph nodes in the armpits and neck. Another symptom may be sore muscles.
Treatment for this condition is lifestyle changes to help relieve the pain and symptoms. You should change your diet and eat foods that lessen and do not worsen your condition. Get plenty of rest and drink lots of fluids, especially water.
Sore Throat And Ear Pain On One Side – Other Causes
The body is an incredible biological masterpiece. It never ceases to amaze how the body works and that everything connects.
You would have seen how one condition can affect more than one body part creating confusion in finding the cause. Yet what we have shown you makes it easier to conclude, keep reading see the other conditions not mentioned.
Strep Throat
Strep throat is another disease that affects the ear and the throat. This one is contagious, so be careful around other people. When bacteria get into the throat, they can spread to the ears, causing an ear infection. 
Symptoms of strep throat are sore throat, ear infection, fever and difficulty swallowing. Other symptoms are reddish spots on the roof of the mouth and swollen tonsils. 
Treatment for this condition is antibiotics, pain medication, and drinking lots of fluids. Other treatments include foods that are gentle on your throat.
Chronic Sinusitis
Chronic sinusitis can cause severe earache and sore throat. This condition happens when the sinuses become inflamed and affect the nasal passage, the throat, and the ear. The disease is chronic due to the length of time it can last.
Symptoms of chronic sinusitis are inflamed nasal passages and a stuffy nose making it difficult to breathe. Other symptoms are postnasal drip and runny nose with thick mucus.
Treatment for this condition is a saline wash that clears the entire nasal passage and nasal spray. Other treatments are nasal, oral, and injected corticosteroids and allergy medicines.
Some cases may require antifungal treatment if that is the cause of the inflammation.
Temporomandibular Joint Disorders
Temporomandibular joint disorders happen when the body has some arthritis that affects the joints of the jaws. Persons that grind their teeth can suffer from this condition.
The symptoms of temporomandibular joint disorders are jaw pain that stretches to the neck and ear. Other symptoms are facial pain, headaches, popping sound when opening jaws, and sore throat.
Treatment for this condition is dental repair, a nightguard to stop teeth grinding, and easily chewed foods. Other treatments include using the jaws less. Pain medication and hot and cold ack applications will help.
Some other conditions to be aware of are abscess and acid reflux. These can also be responsible for sore throat and ear pain. However, it is more common for acid reflux to cause a sore throat but not both.
An abscess can cause earache but not necessarily sore throat.
I hope your search on sore throat and ear pain on one side helped you in your quest. The information is valuable and can help in dire emergencies.
However, be sure to speak to a physician for help with any problem you encounter.