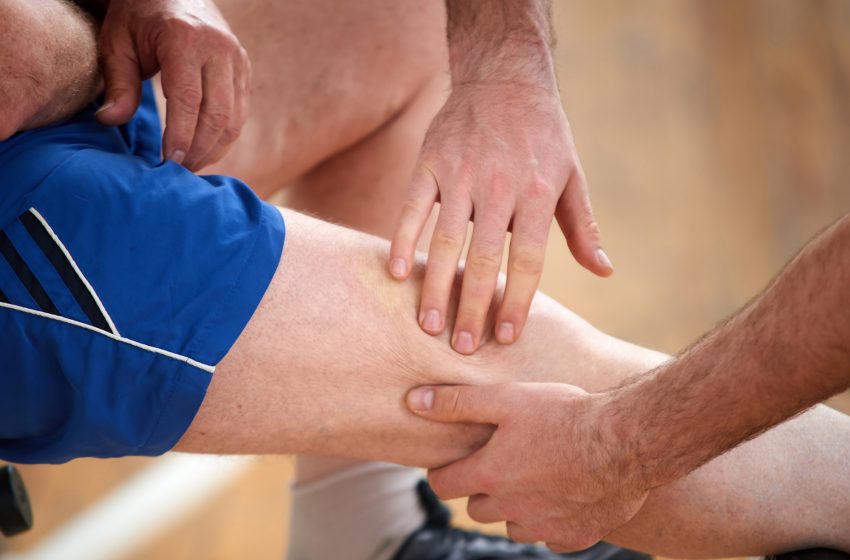 Pain Up And Down Leg | See The Causes and Treatment
Anyone who is experiencing pain up and down leg should monitor it closely. The reason you are getting such pain could be due to so many things.
The best way to know what your problem could be is to visit a physician and get an examination. That way, the doctor you visit can give you an analysis of what could be the problem.
If you are the type of person who would prefer to do your investigation first before proceeding, there are a few things to consider. 
It would help if you looked at causes, symptoms, and treatments. That way, it is easier to eliminate what may be causing the problem. Knowing the signs can help with diagnosis, which helps with treatment.
Once you can grasp this concept, you can learn about the different diseases.
Meralgia Paresthetica
If you are experiencing burning pain in the thighs, it could be Meralgia Paresthetica. This disease can be caused by wearing tight clothing, having too much body weight, and being pregnant.
Another possible reason is scar tissue in the groin area, and thus far, the only treatment is pain medication. The only way to know that you have this disease is to visit your physician.
Varicose Veins
Another reason for leg pain is Varicose Veins. This disease causes the veins to work harder to help the blood reach the heart. The pressure of doing so causes bulging, the veins turn blue and purple, and can have a rippled look.
Varicose Veins can cause a burning sensation, cramping, and heaviness in the legs. The primary factors of getting this disease are aging, being overweight, or being pregnant.
The best way to help is to exercise or wear compression socks. Other than that, a talk with your doctor would be necessary.
Tendinitis
Your body works like a finely tuned machine when in optimal health. It also lets you know when something is wrong. Tendinitis happens when the tendons become inflamed due to some injury.
The muscle connects to the bone via the flexible tendons. Once you have an injury and move those body parts, you will feel pain. 
Tendinitis can affect various parts of your lower body, so investigate carefully to be sure. You can use Anti-inflammatory pain medication to help with pain, or natural remedies can help.
Be sure to ice it, rest, compress and elevate when needed.
Stress Fracture
If you had some injury from contact sports, a fall, or some other incident, the pain you feel could be a fracture. Fractures can be very painful as the bone becomes damaged despite not breaking.
It is usually a tiny split in the bone that will heal with time and rest. The flesh around the bone helps prevent injury upon impact. 
An overused muscle or an area like the shin has less flesh to target fractures easily. Medical professionals suggest at least two months to heal.
Depending on the severity of the fracture, it could be sooner, but to avoid making the injury worse, it is better to be sure that healing has finished its course.
Shin Splints
As mentioned earlier, shin splints can cause severe pain due to their exposure to injury. The shin has very little muscle and flesh around the bone, making it easier for harm to occur.
That is why players like cricket, soccer, and ice hockey allow players to wear padding over their shins. Yet despite this protection, players may still suffer an injury.
You can treat the problem with ice packs daily for about twenty minutes. Be sure to rest and also seek medical advice if pain persists.
Pain Up And Down Leg – Other Causes
You are probably surprised to see that some of these injuries can cause leg pain. It is worth mentioning that the body is connected, so one problem can cause an issue elsewhere; here are a few more causes of leg pain.
Muscle Cramps
Cramping in the muscle is another reason you may experience running up and down your leg. The nerves in the body are connected, and damage in one area can result in pain in another.
Muscle cramps can cause pain as the muscles contract and get stiff. The situation can worsen as you age, but dehydration and not enough sodium can cause cramping too.
The best way to prevent the occurrence is to drink plenty of water and use healthier salt versions, like pink Himalayan salt.
Sprain
A sprain in the foot, particularly close to the ankle bone, can cause you pain to run up and down the leg. The ligament in the ankle area can become inflamed after stretching or tearing.
Swelling and constant pain are usually associated with sprains, making walking almost impossible. We recommend the R.I.C.E. method for this injury and others like it.
This abbreviation means rest, ice, compress and elevate the injured area. A doctor visit is a good idea, too, if there is more to the pain.
Pulled Muscle
A muscle is one of those body parts that can be painful if damaged. The leg muscles are the biggest in the body and run the length of the leg except where joints meet.
If any of those muscles are pulled or stretched too vigorously, it could cause an injury leading to pain. Sportsmen and women are the most susceptible to this type of injury.
Resting and icing the area is best. You can also elevate the leg and wrap it, but not too tight.
Arthritis
The muscles that help form your leg need a foundation. The skeletal of your body is that foundation that every other body part depends on entirely.
However, the bones in your body become wear and tear over time and can cause you severe pain. Arthritis can cause pain in the leg, so be sure to consider this.
Simple exercises and foods full of anti-inflammatory properties can help with the pain and make life easier.
Sciatica
Sciatica is a severe nerve injury fund around your spinal cord. It is found in the lower part of your spine and causes pain in the buttocks, legs, and back.
The pain can be sharp and sometimes cause spasms which can overwhelm an individual. Doctors would give medication to help ease the pain, but most cases require surgery to take the pressure off the nerve.
Spinal Stenosis
Spinal Stenosis is when there is a narrowing of the bone space within the spine. The result is pressure on the nerves, which results in unbearable pain.
This disease can cause your legs to get weak and cause tingling and numbness in the legs. Another symptom is imbalance; if you have these symptoms, see your doctor immediately.
You may need surgery, but physiotherapy and pain meds may offer a reprieve depending on the severity of your situation.
Other Issues To Consider
The pain you feel in your legs could also be due to an imbalance of electrolytes. The nerves' messages to your brain could be affected if those nerves are damaged.
Deep Vein Thrombosis or DVT is another reason for leg pain. Peripheral Artery Disease or P.A.D. is another disease that can cause leg pain, so be sure to check these out as well.
It is crucial to investigate any pain up and down leg as several issues could be. The pain you are feeling isn't anything to take lightly as it could affect you in the future, if not immediately.
The sooner you address any pain in the leg, the better.