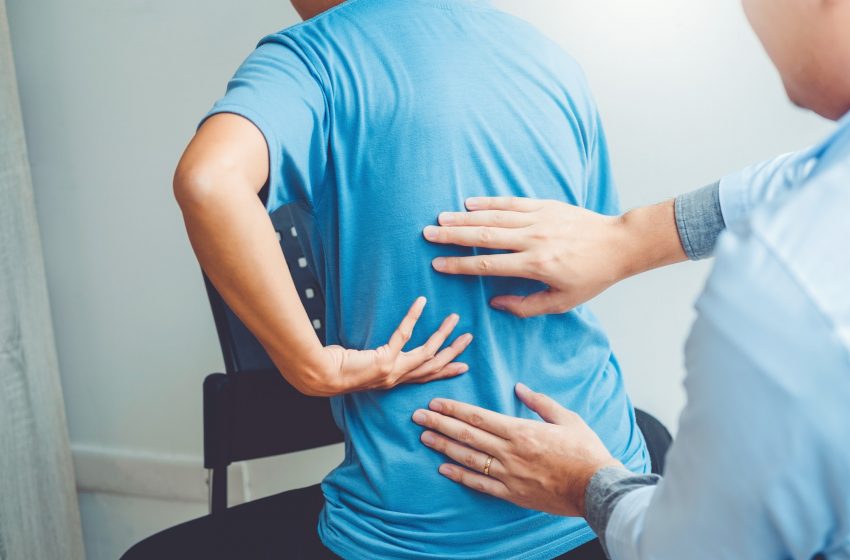 Pain In Mid Back Right Side
Anyone experiencing pain in mid back right side of their body needs to seek help. You may have a medical emergency that requires immediate attention. It could be nothing serious, but why take the chance?
If you aren't sure what you should do, I hope the information we share will cause you to act quickly.
We will share the diseases known to cause pain in the middle of your back on the right side. This information will help you decide if the problem you are experiencing is life-threatening or not.
Even if it isn't a life or death situation now, it could become one later, so act wisely.
We will help you by sharing the conditions that relate to the query. You can note the causes of the diseases or injuries and the symptoms related to each.
Please be aware that many diseases share similar symptoms, making the elimination process tricky.
Once you can identify the problem, it becomes easier to treat your pain. If you find more than one condition with identical symptoms to yours, compare the treatment. 
If the methods are similar, you use them to treat your problem. We will share the various ways you can treat such diseases, so follow along as we share the known right side mid-back pain issues with you.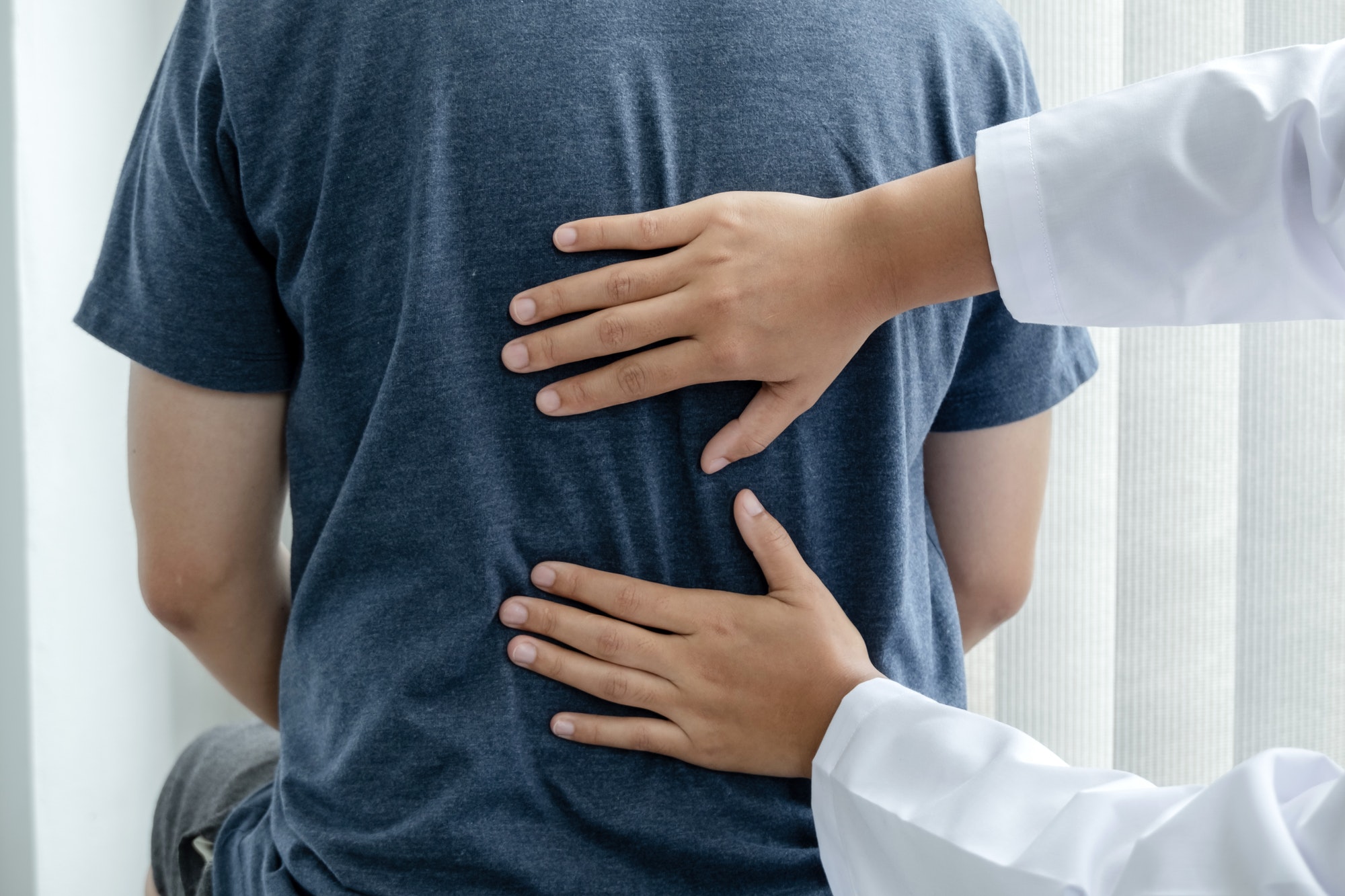 Pain In Mid Back Right Side – The Likely Causes
Kidney Disease
Kidney disease occurs when the kidneys become damaged or inflamed due to other conditions. The cause could be hereditary or due to some habit you practiced for a long time. 
Smoking, heart disease, high blood pressure, and diabetes can also cause kidney disease. Obesity can also be a contributing factor, so be aware of such. You could have an abnormal kidney structure which could cause your kidney to malfunction.
Symptoms of kidney disease are appetite loss, fatigue, problems concentrating, and vomiting. Other symptoms are nausea, high blood pressure, weakness, and insomnia.
Treatment for this condition is kidney transplant and using a dialysis machine to clean the blood. Catching the disease in the early stages allows for preventative methods to stop further damage.
Such methods are maintaining a healthy diet and avoiding smoking and other harmful habits. Keep Drinking lots of water, coconut water, and exercising regularly. 
You can also control your blood sugar and blood pressure by constant monitoring. A change in foods will go a long way in handling these diseases.
Arthritis
Arthritis occurs when the immune system goes haywire and attacks the healthy cells in the body. This reaction results in an autoimmune disease damaging the joints of the body.
Another type of arthritis occurs when the joints become worn through overuse and aging. The tissue that supports the joints loses its elasticity causing the bones to be exposed to each other, resulting in pain.
Symptoms of arthritis are joint restrictions, swelling, and severe pain in the affected area. Other symptoms include stiffness, tenderness, weakness, and loss of muscle. 
You may also notice a warm feeling and see redness in the affected area. Fatigue, numbness, and tingling of the joints can happen.
Treating arthritis includes physical therapy and simple exercises to keep the joints mobile. Other methods are rest, ice packs, and hot compresses on the areas with the pain. 
You can take some joint protection supplements, and your doctor may prescribe anti-inflammatory drugs to help with inflammation. Many foods like turmeric and ginger are high in anti-inflammatory properties, which can help with the pain. 
Pain In Mid Back Right Side – Other Causes
Back pain can be a simple issue related to how you live from day to day, but it could be related to the disease, as you saw earlier. Other problems can cause your symptoms; keep reading for more information. You may find out something very helpful in the process.
Herniated Disk
A herniated disk occurs when the bones in the spine start to deteriorate due to aging and wear and tear. The way you sit and lift objects can increase the wear and tear of the spine.
Herniated disk symptoms are a pain in the leg, buttock, lower back, and calf muscle. You may notice numbness or tingling sensations in the back and the areas mentioned.
Treatment for this condition is chiropractic manipulation and non-steroidal anti-inflammatory drugs as prescribed by your doctor. You can do simple stretches to help relieve the muscle and joints.
Other methods are rest, icing the area, using a hot compress bandage, and massaging the back. Swimming can help as exercise therapy to keep pressure off the affected areas. 
Scoliosis
Scoliosis can cause severe back pain and should be the easiest to diagnose of all these conditions. This disease comes from the abnormality of the spinal cord. It shows itself early in childhood by causing the spine to curve sideways.
Symptoms of scoliosis are curving of the spine, back pain, and problems standing straight. You will notice uneven shoulders and waste and the hips having different heights.
Treatments for this condition are vertebral body tethering, expanding rod, and spinal fusion. These therapies help the spine realign to some level of normalcy. In some cases, surgery may be necessary.
Pancreatic Cancer
Pancreatic cancer occurs when the pancreas is inflamed and gradually degenerates. Habitual practices like smoking and eating lots of carbs can cause this disease. It can also be due to genetics and mismanagement of diabetes.
Symptoms of pancreatic cancer are back and stomach pain, diabetes, and blood clots. Other symptoms include a swollen liver and gallbladder. You may experience appetite loss, nausea, vomiting, and weight loss.
Treatment for this condition is surgery, chemotherapy, and radiation therapy. If the cancer is in the late stages, the focus is on comfort as no therapy will help. 
If you can catch this disease in the early stages, treatment and lifestyle changes may make a difference. The Nigella Sativa seed oil extract called thymoquinone can block cancer cell growth.
Other known back pain conditions are aging, obesity, lack of exercise, rigorous work, spinal injuries, bad posture, and fractures.
Don't allow pain in mid back right side to stop you from being active and living a worthwhile life. If you notice these symptoms, address them immediately. It would help to make lifestyle changes now to reduce the risks.
Most of all, see your doctor and know more about your present situation.