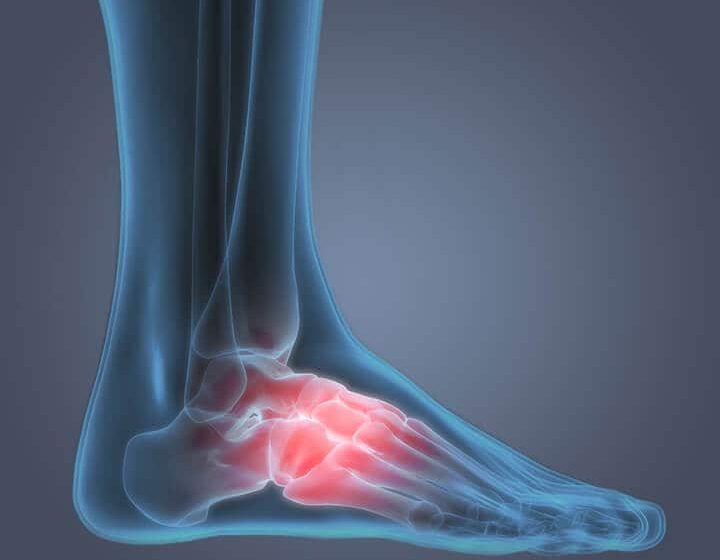 Pain in Arch of Foot | 4 Likely Causes You Should Know
Pain in arch of foot is a frequent problem, especially among sportsmen, but it can also affect non-athletes. The arch of the foot is the space between the ball and the heel on the sole of the foot.
The arch of your foot runs from the base of your toes to your heel and is essential for any activity that requires you to be on your feet. The arch of the foot aids in:
Shock absorption
Weight-bearing
Create a sense of equilibrium
Movement is stabilized
Adapt to changes in the landscape
The ball and heel of the foot may experience arch discomfort. The top of the foot, ankles, knees, hips, legs, and back are frequently affected. The discomfort may be greater when walking or standing, or during or after activities involving your feet, depending on the underlying reason. It might also be more severe first thing in the morning.
Here We Have the 4 Most Likely Causes of Pain in Arch of Foot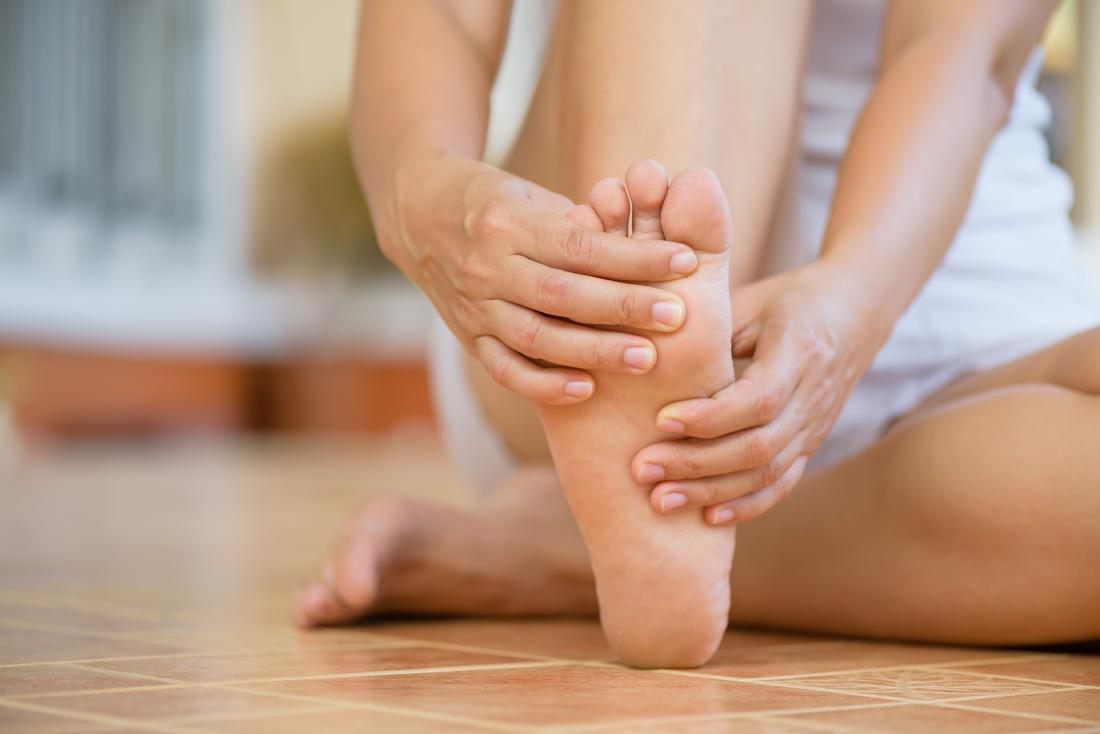 Arch pain can develop when the muscles, bones, ligaments, or tendons that create the arch of the foot are damaged, as previously indicated. It can also happen as a result of structural issues, especially if such structural issues are exacerbated by:
Gaining weight
Getting Older
Overexertion
Disorders of the nervous system
Stress on the body
Arch discomfort can be caused by structural issues such as flat feet and high arches. The following are some of the most prevalent causes of arch pain:
Plantar fasciitis
Plantar fasciitis is one of the most frequent orthopedic diseases and the most common cause of arch discomfort. Inflammation, overuse, or damage to the plantar fascia cause this condition. The ligament that links the forefoot to the heel is known as the plantar fascia. It is more common among runners, although it can also happen in non-runners.
You may have pain and stiffness in your heel and arch if you have plantar fasciitis. When you first wake up, the pain is generally severe, and it gets worse after prolonged standing or standing activity.
If you have plantar fasciitis on a regular basis, you may need to switch shoes or invest in insoles to provide your foot with more comfort and support. Plantar fasciitis can also be relieved by stretching.
Fractures caused by stress
Stress fractures are caused by continuous overloading of particular bones in the foot, which commonly occurs as a result of activities such as leaping or running. This is especially true when you raise your activity levels quickly; any bone fractures will most likely be minor, but they can be quite painful.
Stress fractures of the metatarsal and navicular bones can produce mild to severe discomfort in the foot arch. A stress fracture will have some edema in the fracture that develops with activity and diminishes with rest.
Rest, ice to minimize pain and inflammation, elevation to reduce swelling, and supporting equipment like as braces or crutches to aid recovery are common treatments. Pain medication can be administered, and if the fracture does not heal, surgery may be required.
Overpronation
The term "overpronation" refers to how the foot moves during walking. The outside edge of the heel contacts the ground first in persons who overpronate, and the foot subsequently slides inward hyper the arch. The foot is overly flattened as a result of this. Overpronation can cause arch discomfort by causing injury to muscles, tendons, and ligaments over time.
Overpronators may also suffer the following symptoms:
Back, knee, or hip discomfort
Corns or calluses
Hammertoe
Extra wear can also be noticed on the inside of the shoe's sole, particularly on the inside of the heel and ball of the foot.
Many people suffering from this ailment frequently contemplate using stability shoes. These shoes aid in the correction of your stride. Insoles can also be beneficial. Consult a local shoe store employee or a podiatrist or orthopedic physician for advice. A podiatrist is a doctor who focuses on the health of the feet. Exercising and stretching may also be beneficial.
Cavus foot
Cavus foot is characterized by a high arch in the foot. It might be caused by neurological diseases such as cerebral palsy, stroke, or Charcot-Marie-Tooth disease, or it could be a hereditary structural anomaly. Walking or standing causes the most pain in those with cavus feet. Other signs and symptoms are:
Hammer toe
Claw toe
Calluses
Due to foot instability, many persons may be more prone to ankle sprains.
Special orthotics, as with other disorders of the arch of the foot, may assist reduce discomfort. Wearing shoes with increased ankle support, especially when participating in sports, may also be beneficial. Look for shoes with a high heel. Surgery may be required in some circumstances.
How can you prevent pain in arch of foot?
Many of the arch pain home treatments may also be utilized to keep the pain from coming again.
Avoid walking barefoot or wearing unsupported shoes like flip-flops by wearing shoes with insoles or arch supports. Many of the issues that cause arch discomfort are caused by wearing unsupported shoes on hard surfaces for lengthy periods of time.
Stretches: Start doing stretching exercises on a regular basis. Don't forget to stretch your calves and the rest of your legs, since they can aid your feet as well. Anti-fatigue mats are a good investment.
These mats might help you avoid foot pain if you often stand in the same place for long periods of time. If you spend a lot of time doing dishes, consider putting one on the floor in front of your kitchen sink. Get a standing desk for work if you already have one.
Home remedies and stretches for pain in arch of foot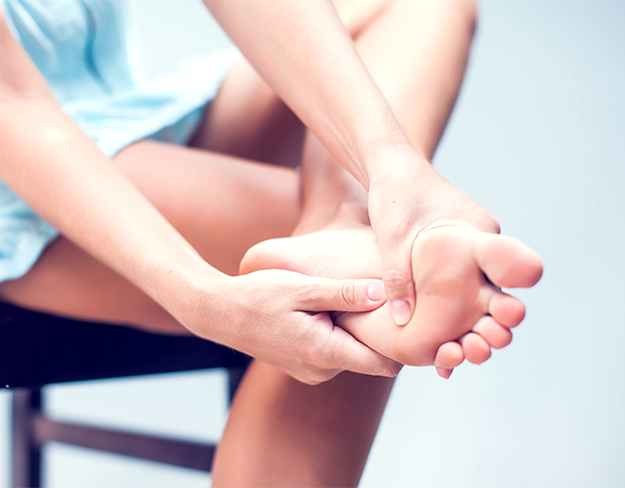 While receiving therapy, a person should continue to use home remedies and exercises to aid with pain relief. If a doctor recommends against moving the foot, these should not be attempted.
The following are some examples of home remedies:
Getting Rest: Any action that aggravates the arch should be avoided or drastically reduced.
Ice Application: Apply an ice pack wrapped in a cloth to the arch and other tender areas to help reduce swelling.
Wearing socks: Avoid going about barefoot.
Adequate support: Cushions, inserts, and support shoes are all options to consider.
Splint: Splinting the foot at night can assist keep it supported while sleeping, so talk to your doctor about it.
Pain Medication: Ibuprofen, for example, is an over-the-counter pain medication.
Foot Stretch
To do this stretch, follow these steps:
Sit down
Place the foot on the thigh on the opposing side.
With one hand, hold the toes while the other pushes the heel in and down.
Hold for 3–5 minutes while you softly push your toes towards your heel.
There are treatments available for discomfort in the arch of the foot or other places of the body. We've included some helpful hints for keeping your feet healthy and feeling better so you can get back to enjoying life without having to worry about how much time you'll be on the sidelines.
Hopefully, these suggestions have given you some ideas on how to relieve discomfort in the arch of your foot and other parts of your body. In the end, we want our readers to feel their best while taking in everything the world has to offer!