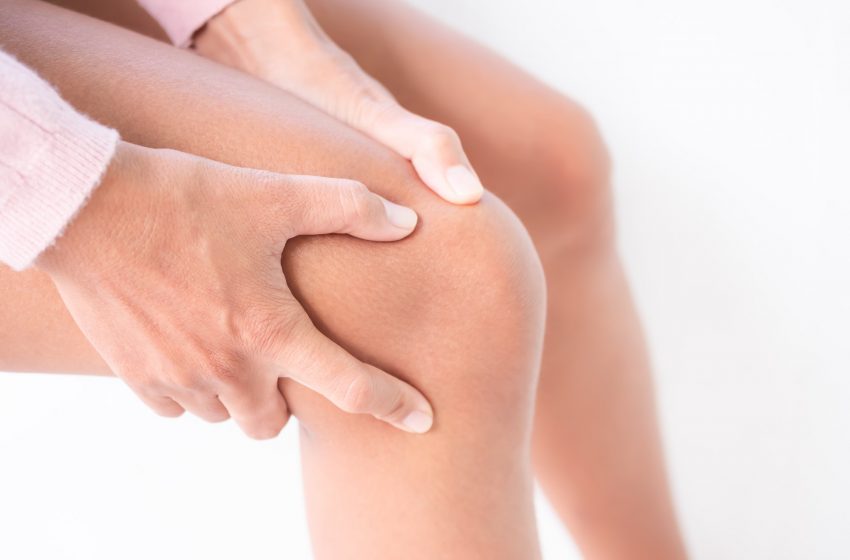 Pain Behind Knee When Straightening Leg
Most pain behind knee when straightening leg is related to injury, but it could be something else. Athletes and very active people tend to experience this problem.
However, we are aware that some of the reasons for this symptom could be related to other underlying medical conditions. Either reason can be problematic if left untreated.
It would help if you visited a doctor who will tell you your issue and recommend the treatments. As always, we make exceptions for those seeking another option or who don't have a choice.
The best approach to figuring out why you have pain behind your knee is to compare your symptoms with those shared. If you do that, it makes finding the cause a bit easier.
If you have more than one condition remaining, you can use the treatments that match, a straightforward method. To use all the treatments could be a grave mistake as you still don't know which one you may have; it could be multiple.
That is why we recommend a visit to the doctor, as they will have all the equipment you need to see what is wrong. 
Here are the reasons you may have pain behind the knee when straightening your leg for those searching.
Pain Behind Knee When Straightening Leg – The Likely Causes
PCL Injury
Your posterior cruciate ligament injury can cause excruciating pain. The ligament at the back of your knee becomes inflamed due to a tear or sprain. 
The PCL connects the thigh to the bones in the feet. It runs the length of the back of your leg. Most PCL injuries occur from running, jumping, and blunt force trauma.
Symptoms of a posterior cruciate ligament injury are swelling in the knee and instability, a wobbly feeling when you walk or stand.
Other symptoms are a pain when you try to bend the knee or walk.
Treatment for this condition is surgery if the injury is severe and a brace to keep the knee stable.
You will need crutches to keep the weight from the knee until it has healed enough to begin walking and doing physical therapy to help.
Other treatment methods are rest, icing the injury, using a warm compress bandage, and elevating the foot.
Tendinopathy
Persons who suffer from tendinopathy have a swollen tendon in the back of their knee. The cause of this injury is repetitive movements of the knee and joint strain.
One can hurt the tendon while doing rigorous exercises, like running and jumping. Calcium deposits and bone spurs can also affect the tendons.
Symptoms of this condition are swelling of the knee and stiffness causing immobility. Other symptoms are pain, weak muscles, and a warmness around the affected area with redness.
Treatment for tendinopathy is corticosteroid injections for inflammation if present and surgery in severe cases. 
Other methods are weight loss if overweight, wearing a brace, and stretching to help bring back mobility to the tendon.
Biceps Femoris Tendinopathy
The biceps femoris tendinopathy is an injury that affects the biceps femoris tendon found in the hamstring.
This injury may happen when the tendon is overused and becomes inflamed due to small tears in the tissue.
Symptoms of biceps femoris tendinopathy are limited movement, weakness, stiffness, and knee swelling. The knee may make a popping sound when you try to extend it.
Treatment for this condition is icing the area and lessening stretching the hamstring. If you notice anything that makes it worse, cut that out.
Other methods are to avoid sitting for long and begin physical therapy as soon as possible.
Pain Behind Knee When Straightening Leg – Other Causes
The pain associated with your knee has all been injuries; however, we still have other conditions to share, so don't go just yet. Some of these conditions could be life-altering as you may never run or walk the same again.
That is why seeking help sooner than later can matter a whole lot. Some may be small and need the usual R.I.C.E method. The only way to know for sure is by having the scan done.
Chondromalacia Patella
Chondromalacia patella occurs when the cartilage under the knee degenerates. This condition can happen if the person develops arthritis or from an injury. Old age is the leading cause of this issue.
Symptoms of chondromalacia patella are swelling and stiffness in the knee. Pain may increase after sitting for a while. 
You may experience a rough feeling like grit in the knee when extended. Other symptoms are redness around the knee cap.
Treatment for this condition is regular ice treatment to the affected area. You can use an ice pack four times during the day at 15-minute intervals. 
Other treatments are nonsteroidal anti-inflammatory drugs (NSAIDs) which help the body fight inflammation. Eating foods high in anti-inflammatory properties is a natural alternative but will work slower.
Arthritis
Arthritis is another issue that can cause knee pain and stiffness. Rheumatoid arthritis and osteoarthritis are the most common types that affect the joints.
One occurs from an autoimmune disease, the other from wear and tear of the cartilage and tendons in the joints. 
Symptoms of arthritis are chronic joint pain, swelling, and stiffness. Other symptoms are muscle loss, inflammation, redness, and weakness.
Treatment for this condition is rest, joint protection supplements, and drugs to help with pain and inflammation. Other treatments are cold and hot compresses, physical therapy, simple exercises, and occupational therapy.
Deep Vein Thrombosis
Deep vein thrombosis occurs when a blood clot forms inside the deep veins. They can develop in the feet, legs, arms, and pelvic area. 
Symptoms of deep vein thrombosis are swelling and pain in the legs, and redness. You may experience warmness in the legs as well.
Treatment for this condition is blood thinners (anticoagulants) and medication to break down clots. Elevate your feet when sitting or lying down to help.
The pain behind knee when straightening leg is a bother as it limits your mobility. We don't know anyone who doesn't like the freedom to get up and go as they please. Once again, we recommend checking with a physician for help, don't let your time waste away.