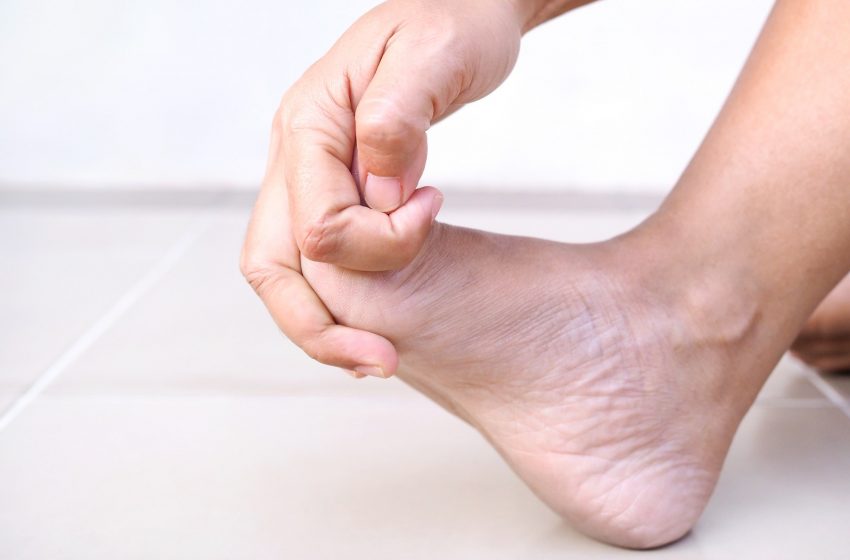 Nerve Pain On Top Of Foot
Any nerve pain on top of foot could be due to multiple medical conditions. The pain from any nerve in your body can be excruciating and is often the most difficult to treat.
The nerves are sensitive and, unlike muscles, require surgery in many cases to find the cause of compression or drugs to remove the inflammation. Therefore, it must ascertain the actual cause before attempting any treatment.
The safest route to resolving any medical issue related to this nerve pain in the foot is a doctor visit. You will receive an assessment of the area, and the physician will do a scan to verify his conviction concerning the cause of the foot pain.

However, for those who may not have such an option or desire to self-evaluate before seeing a doctor, here are a few conditions to consider. As always, you look at the symptoms to know the cause of your nerve pain.
Once this happens, you can focus on the treatment that best suits your condition. Once this is clear, you can consider these foot nerve pain conditions below.
Nerve Pain On Top Of Foot – The Top Causes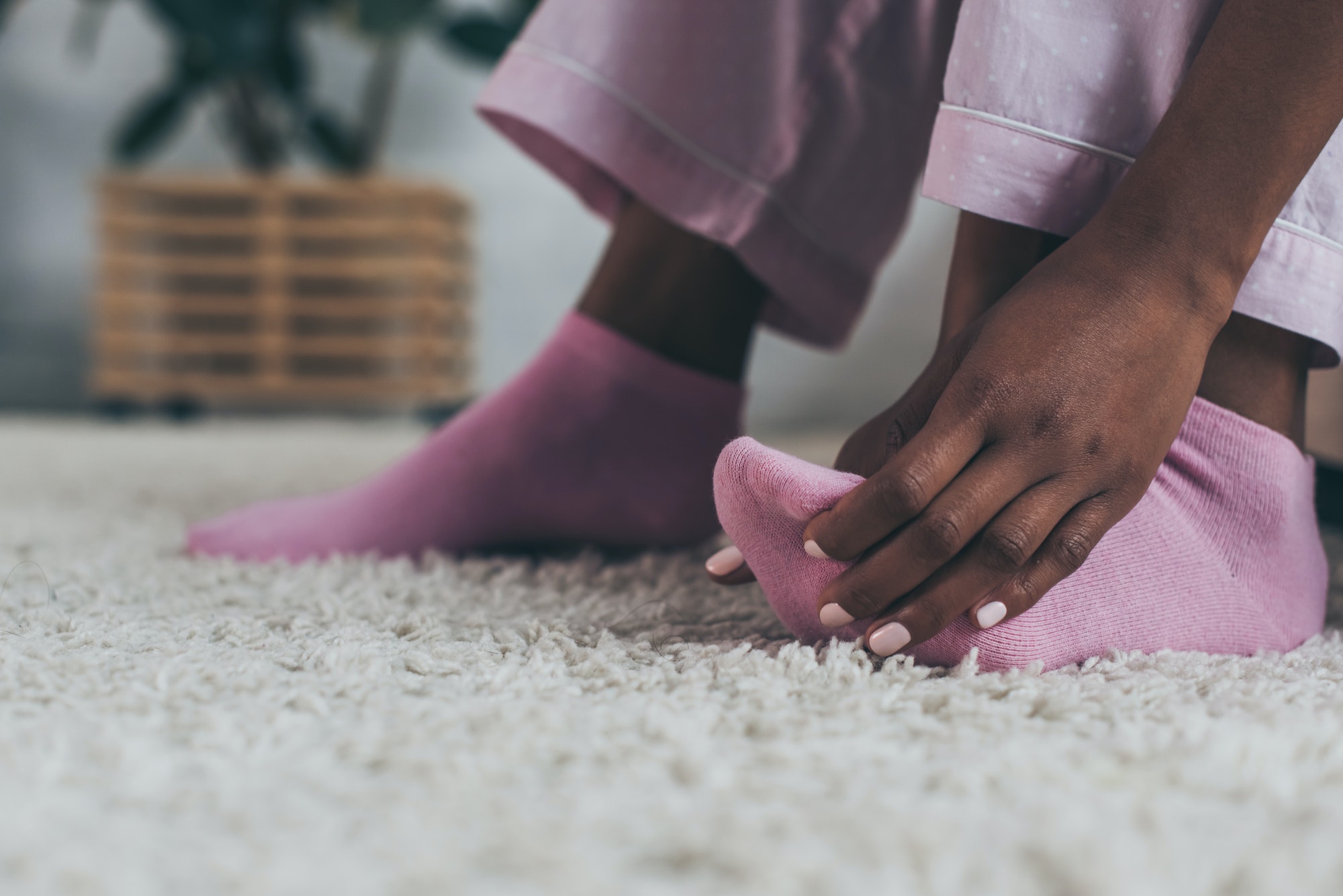 Gout
Gout is common among persons who suffer from foot pain. The cause of gout is hyperuricemia, a condition of uric acid buildup. The body makes uric acid; when it becomes excessive, it can result in gout.
This acid can turn into arthritis and make the pain severe and unbearable.
The symptoms associated with gout are severe pain on the instep and top of the foot. The pain can extend to the ankles and the whole foot. The big toe experiences stabbing pain due to gout as well.
You may notice redness, swelling, and stiffness, which affect motion.
Gout treatments are nonsteroidal anti-inflammatory drugs and corticosteroids. Other treatments are topical rubs for the feet and medication that reduces or stops uric acid production.
Common Peroneal Nerve Dysfunction
This condition happens when the nerves outside the spinal cord or brain are damaged. This issue, also called mononeuropathy, is related to nerve damage in one area.
This illness can happen to anyone and affects the feet, including the top of your feet.
Symptoms related to common peroneal nerve dysfunction are weakness, severe pain, tingling, and numbness in the foot. You may notice issues with how you walk; bending the foot upwards at the ankle becomes impossible.
Treatment for this condition is nerve and tendon transfer and decompression surgery. The nerve will need repair and may require nerve grafting to help fix the issue.
Other treatments are orthotics, braces, or splints to keep the foot stable and therapy. This condition can take four months before recovery is complete.
Peripheral Neuropathy
Peripheral neuropathy is a condition that can mimic common peroneal nerve dysfunction. That means you will need a special examination to determine which one you have of the two.
The symptoms are the same except for causing poor circulation, digestion, and urination issues. You may also experience weakness in your hands, so talk to a specialist.
Treatment for peripheral neuropathy is surgery and physical therapy. Other treatments are antidepressants when necessary, painkillers, and topical treatments. 
Some circumstances may require medicine to help with seizures. Some serious treatments are transcutaneous electrical nerve stimulation and plasma exchange.
Nerve Pain On Top Of Foot – Other Causes
So many conditions are typical for this type of nerve pain that it can be challenging to determine the cause quickly. You can fix the problem by visiting your local physician for an assessment.
The information we share will help; it's easier to check with the doctor, that's all.
Bone Spurs
Bone spurs affect the heel of your foot, but they can do the same at the top. These spurs are a deformed condition that appears on the bone. Joint damage due to osteoarthritis causes this condition, which is also to blame in some sense. 
The symptoms of bone spurs are a bump on the foot and severe pain in the affected area. Other symptoms are weakness, cramps, and muscle spasms. Stiffness, numbness, and tingling in the feet are other known symptoms.
Treatments for this condition are surgery to remove the excess bone formation and ice the area. Other treatments include losing weight to ease the pressure on the foot and getting rest.
You can also use pain medication to help with the pain and wear special shoes.
Sinus Tarsi Syndrome
This condition results from the subtalar joint becoming agitated and unable to perform regular duties. The sinus tarsi syndrome happens when the joint becomes unstable and makes it difficult to walk or stand.
Symptoms for this condition are unstable ankle when walking and pain in the feet and ankles. Other symptoms are inability to walk and tenderness in the affected area.
Treatments for sinus tarsi syndrome are physical therapy. This therapy includes orthese, balance training, and muscle strengthening exercises. Proprioceptive training and bracing the injury prove helpful.
Some athletes tape the area, too, as this condition is familiar to them.
Stress Fractures
Stress fractures are another usual cause of pain on the top of the foot. This one is due to injury, and it doesn't have to be a severe impact. Sometimes the damage is minor and, through constant use, worsens from a hairline crack to something worse.
Symptoms of stress fractures are a constant pain in the foot and swelling around the affected area. Tenderness in the affected area and pain starts and ends before and after a workout.
Treatment for such conditions is the R.I.C.E method, which means resting, icing the injury, using compression bandages, and elevation of the foot. Other treatments are painkillers and the use of crutches, and other braces.
Try swimming as an exercise that wouldn't put pressure on your injury.
Pain in the foot can be a painful ordeal, and no one I know wants to experience its consequences. This mindset doesn't have to be the case as options are available.
Dealing with nerve pain on top foot can be a gruesome issue as the condition can be very painful. Due to this condition causing such discomfort, we hope that our information will help with recovery.
Always consider our first suggestion of seeing a physician.