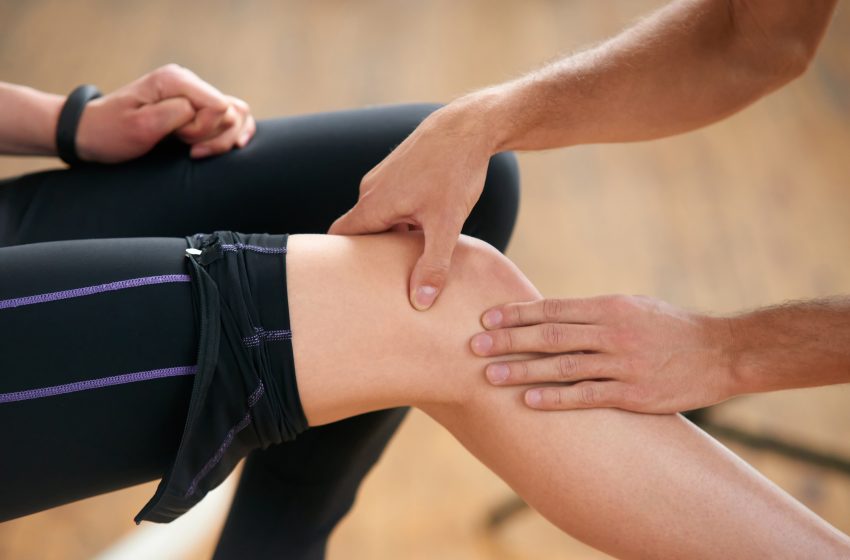 Knee Pain Above The Kneecap
There are many reasons for knee pain above the kneecap. One of the most common reasons for knee pain is the patella, which is the kneecap. This article will discuss causes of knee pain above the kneecap and the treatment options available to help you fix it.
Causes of Knee Pain Above The Kneecap
Knee pain above the kneecap may be indicative of a more serious problem and needs further evaluation. It's important to seek treatment quickly to avoid permanent damage. A person may experience knee pain above the kneecap if they have inflammation in the area.
This can be caused by a sprain or an injury to the tissue, tendons, or ligaments; arthritis; or a cyst. In each case, it would be best to see a doctor for diagnosis and treatment.
If the person has no history of injury and does not experience any swelling or pain in other areas of their body, then this can indicate that there is a problem with their patella (knee cap).
One possible cause of knee pain above the kneecap is patellofemoral pain syndrome, which means that there is abnormal friction on and under the kneecap.
Other possible causes are iliotibial band syndrome, which occurs at the hip, iliopsoas tendonitis, a muscle located in the buttocks, or bursitis. Let's take a look at each of these particular ailments.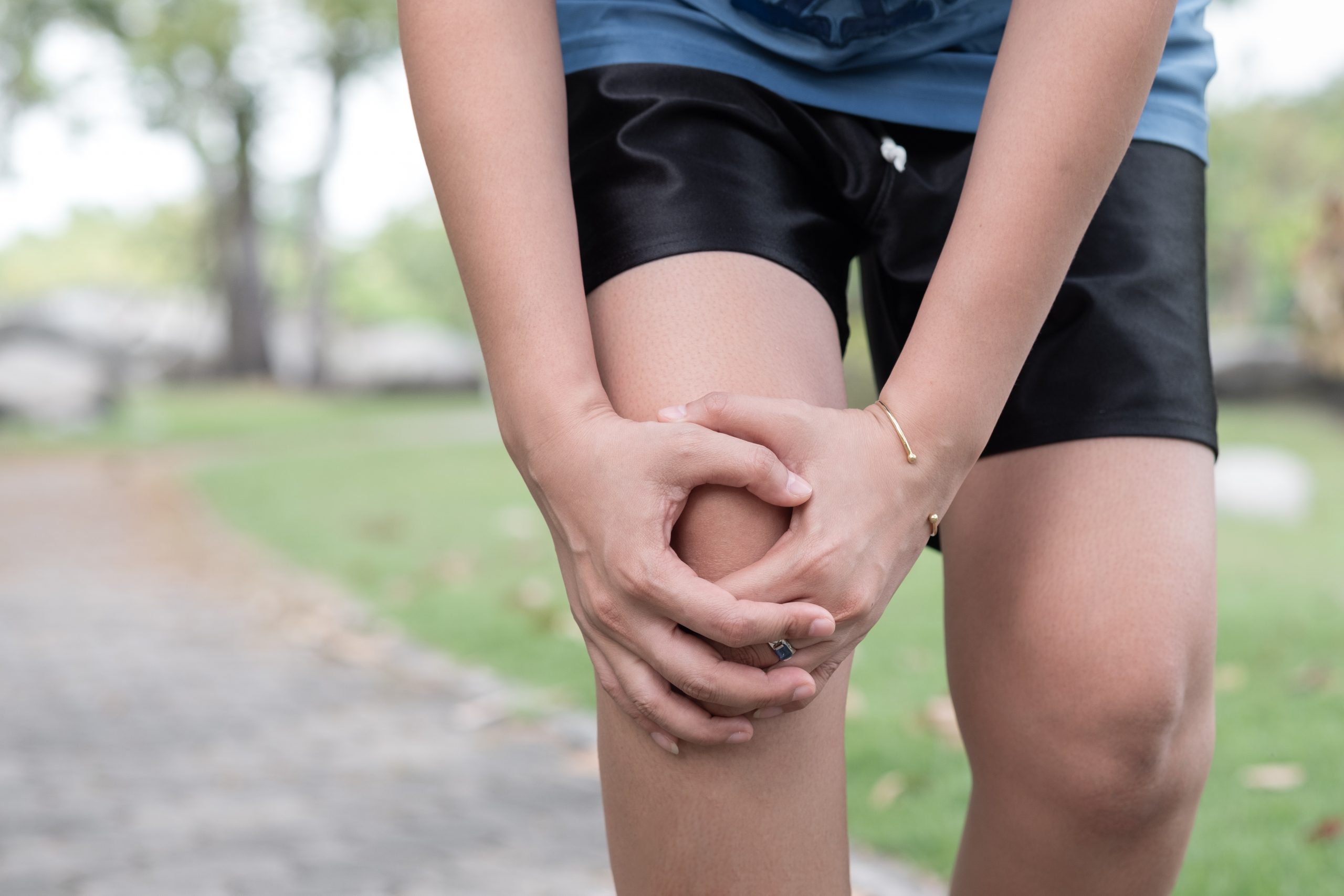 Patellofemoral Pain Syndrome
Patellofemoral pain syndrome, also known as runner's knee, is a common injury for athletes and people who experience fatigue. It is caused by pressure on the kneecap from the femur bone that causes inflammation of the tissue.
The pain usually occurs when walking down stairs or going up a hill. However, it can be more constant in some cases. The kneecap may be tilted to one side, below the joint line, or twisted in a way that places pressure on some of the other structures in and around the knee.
It is often caused by extrinsic factors such as being overweight, weak quadriceps muscles, or tight iliotibial band syndrome. PFPS is thought to be an overuse injury because it often occurs after long periods of persistent activity involving repetitive knee bending.
Iliotibial Band Syndrome
The Iliotibial band is a thick tendon that runs from the outside condyle of the femur to the tibia on the outside. It helps stabilize and support the knee as well as provides mobility for it. The most common cause of Iliotibial Band Syndrome is overuse or injury to this area.
This can happen for many reasons, including leg length discrepancy, tightness in the TFL muscle and/or ITB, compromised flexibility in hip flexors and hamstring muscles, or running downhill with a too-much downhill angle.
ITBS can be difficult to diagnose and chronic in nature. You may experience pain at the site of inflammation or on the outer side of your knee or down your lower leg and sometimes, near your hip.
The most common symptoms are pain and stiffness around the knee joint with activity, swelling, decreased range of motion, tenderness to touch and difficulty walking up stairs or inclines.
Iliopsoas Tendonitis
The iliopsoas tendon runs from the top of the pelvis to the front of the femur and is located just behind the hip joint. Iliopsoas tendonitis is a condition in which this tendon becomes inflamed, so it feels extremely stiff and painful. The pain usually worsens during exercise and can even cause a limp when walking.
It's most common in people who are middle-aged or older and have weak abdominal muscles, such as those with chronic back pain. The pain can be caused by overuse of this muscle and inflammation of a connective tissue (tendon) that connects to a bone.
The most common mechanism of injury is when you twist or land on the iliac fossa area while running or bending down. Bending and twisting can worsen the pain, as well as wearing tight clothing around the hips and pelvis.
Bursitis
Bursitis, or inflammation of the bursa, is a common condition in which the bursa becomes irritated and swollen. The bursa is a fluid-filled sac that acts as a cushion between the bones and tendons.
Conditions such as overuse, injury, infection, or arthritis can cause the bursa to become inflamed. Bursitis causes pain near the point where your upper leg bone meets your hip bone.
When you have bursitis, the bursa becomes inflamed and swollen. This makes it difficult to do things like walk or sit comfortably. Luckily, there are several things you can do to ease your pain and discomfort.
One option is to take ibuprofen or acetaminophen to reduce pain and inflammation and help you heal faster.
Treatment Options For Knee Pain Above The Kneecap
There are a number of treatment options that you can use to relieve knee pain above the kneecap. They include icing, rest, elevation and physical therapy. Of course there are medications you can take as well such anti-inflammatory drugs.
Naproxen Sodium
Naproxen sodium is used to relieve pain, swelling and stiffness in the joints of the body. It can be used as an NSAID or as a pain reliever for low back pain, arthritis, and other related conditions. Naproxen sodium is sold under various brand names such as Aleve, Anaprox, and Altabax.
Aspirin
Aspirin is a very common pain reliever that is used for minor aches and pains. Aspirin comes in different forms like chewable, liquid, tablet, or suppositories.
When ingested by mouth or inserted into the rectum, aspirin rapidly breaks down into salicylic acid which causes inflammation of the capillaries. This reduces the amount of prostaglandins which are chemicals responsible for pain and inflammation.
Ibuprofen
Ibuprofen is a nonsteroidal anti-inflammatory drug or NSAID, which has a powerful analgesic, antipyretic and anti-inflammatory effect. It works by blocking the enzyme cyclooxygenase (COX) and thereby preventing the production of prostaglandins and inflammatory mediators.
Celecoxib
Celecoxib is a non-steroidal anti-inflammatory drug (NSAID) used for the treatment of pain and inflammation. Depending on who you ask, celecoxib is good for arthritis, osteoarthritis or joint pain.
Celecoxib also acts as a COX-2 inhibitor, which means it inhibits the reaction that forms prostaglandins, which are molecules responsible for pain and inflammation
Rofecoxib
Rofecoxib is a prescription COX-2 inhibitor. It is used to treat osteoarthritis, rheumatoid arthritis, ankylosing spondylitis and psoriatic arthritis. Rofecoxib was originally developed by Pfizer in the mid-1990s for the treatment of acute pain in adults following acute coronary syndrome.
Lavender Oil
If you experience knee pain, consider using lavender oil to relieve the pain. Lavender oil is made from lavender flowers and has been used for many centuries as a natural remedy for both muscle aches and joint pains. It's also great at clearing out toxins from your body, which make it a powerful natural remedy for arthritis.
Epsom Salt
Epsom salt is often touted as the miracle cure for achy and sometimes painful joints. It is rich in magnesium, which helps to relax muscle spasms, as well as sulfates and bicarbonate, both of which act as natural anti-inflammatories.
It has also been used for centuries to reduce swelling and ease joint pains, however, there is no scientific evidence that it can help with knee pain. You can use it by applying it on your affected area for relief. The best time to apply it would be in the morning or whenever you are feeling pain.
Who Is More Prone To Experiencing Knee Pain Above The Kneecap
A person who stresses their knees will more likely experience pain above the kneecap. This is due to the degeneration of cartilage and soft tissue which can lead to pain from overuse.
Some of the potential causes for this pain can be due to injuries, overuse, or possibly an underlying condition. It's important that you get evaluated if you are experiencing pain in your knee above the knee cap because it's possible that one of the aforementioned causes may be present.
Several other factors may also contribute to patellofemoral pain. The most common being a patellar track that is too wide. This causes the kneecap (patella) to be in an abnormal position with respect to the femur. In some cases, the kneecap can actually slip out of its normal groove on the femur and cause pain.
How To Prevent Knee Pain Above The Kneecap
Many people have knee pain above the kneecap. This is called a "patella baja" or "bucket handle" and is most often caused by a patellar tendon irritation from excess wear and tear. Stretching, strengthening muscles around the knee, and increasing cardio can help prevent this problem.
In order to avoid knee pain, there are some simple methods that you can follow. A proper stretching routine before exercising will reduce your risk of injury by increasing flexibility and lubricating the tendons in your joints with synovial fluid.
A lot of people also find that wearing a compression sleeve to help with circulation and prevent blood pooling will help increase muscle strength around the joint. Lastly, it's important to check your shoes for any loose or cracked areas that may cause pressure points on your knees.
Final Thoughts
If you are experiencing knee pain above the kneecap and it has not responded to treatment after a month or two, don't be shy about going in for further evaluation. It could be that you have arthritis in your knees or other factors that are causing the pain.