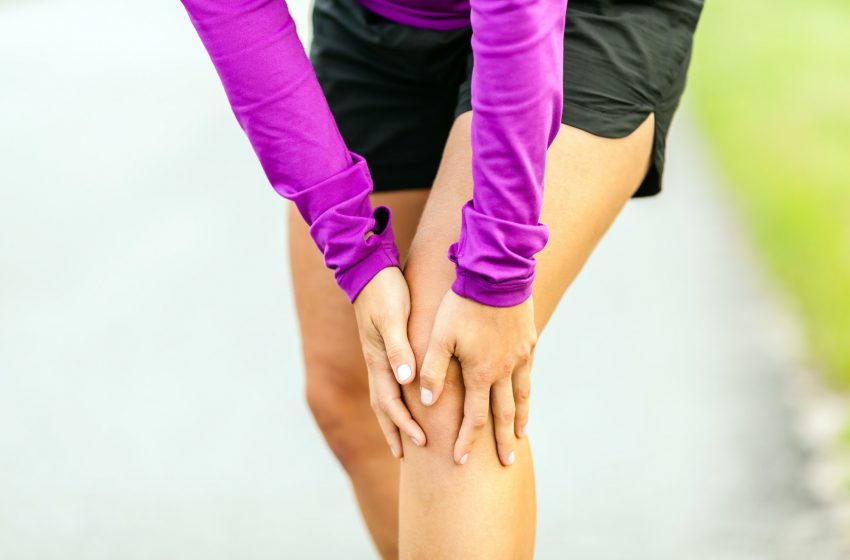 Inner Knee Pain Running
You can have inner knee pain running in your leg that can be annoying. Any time you experience pain in the knee, it affects your regular schedule.
Walking, running, standing, and other everyday activities become hindered significantly. This condition could be a mental challenge for very active persons; it will bother everyone nevertheless.
However, there are ways to deal with this issue and seek to resolve it. Knee pain can be related to several diseases and an injury, so we need to ascertain the cause or causes of the pain. That should always be the primary goal.
To figure out what condition you may be experiencing, we will explain how to know the difference. Every illness has a set of expressive symptoms of that condition; learn the signs and pinpoint the problem.
That is the key to figuring out what could be wrong with you.
Once you know the illness or disease that affects you, treatment is the next part of the process. We will also share the best treatments for each condition which will go a long way with helping you recover.
Now that you have a strategy to help you know what to do, you can check below for the conditions associated with knee pain.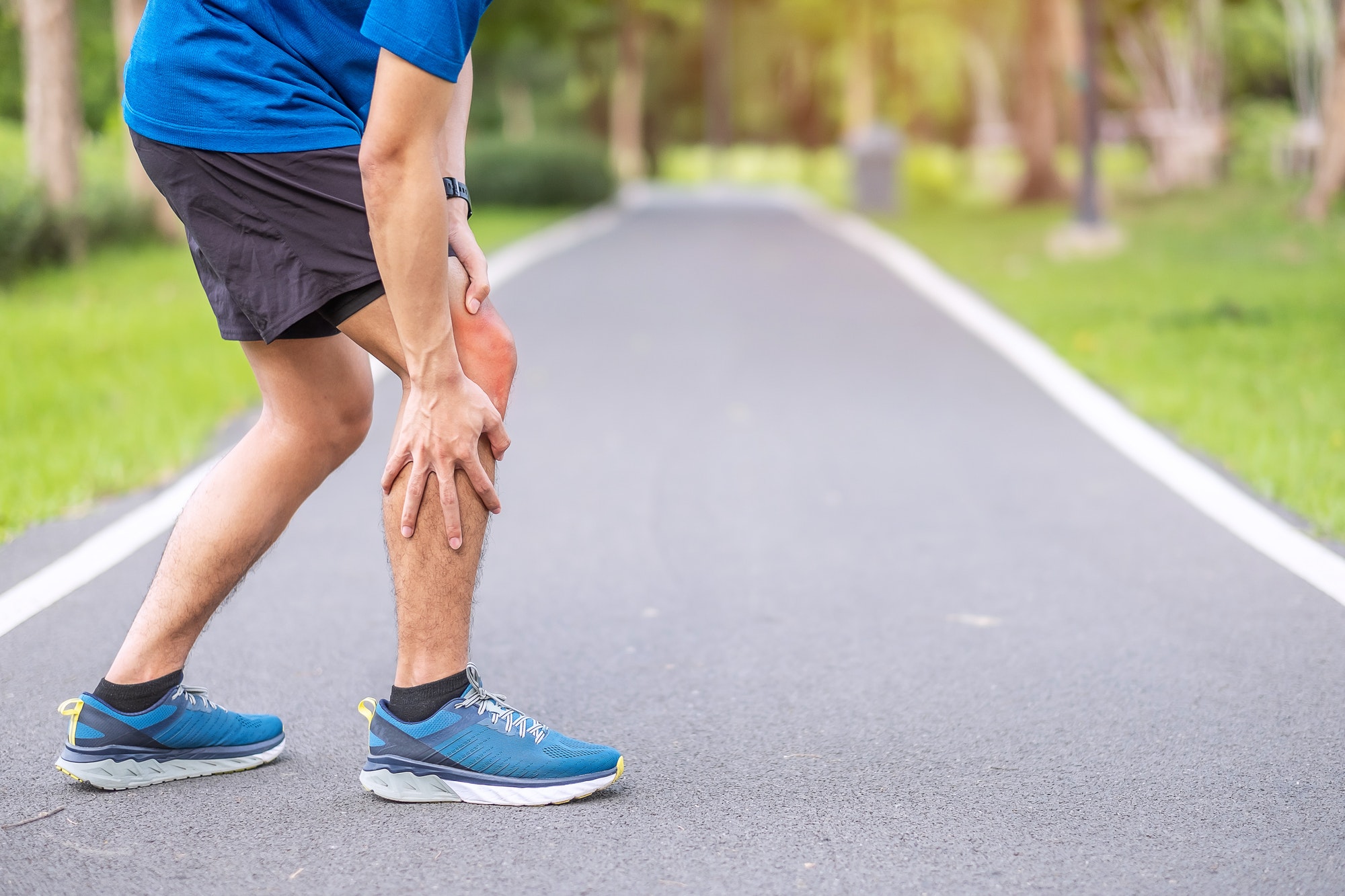 Inner Knee Pain While Running – The Leading Causes
Rheumatoid Arthritis
Rheumatoid arthritis can cause severe pain in the knee that can run to other parts of the leg. This condition happens when the immune system becomes compromised and builds inflammation in the body.
The immune system attacks healthy cells, which causes arthritis.
Symptoms of rheumatoid arthritis are weakness, fever, weight loss, and fatigue. Other symptoms of this condition are joint pain, joint stiffness, swelling, and tenderness in the affected area.
Treatment for this condition is disease-modifying antirheumatic drugs (DMARDs) and nonsteroidal anti-inflammatory drugs (NSAIDs).
Other treatment methods are corticosteroid medications and steroids. It would help if you practiced lifestyle changes by eating more anti-inflammatory foods regularly.
Medial Plica Syndrome
Medial plica syndrome happens when the knee is overtaxed and becomes irritated. Exercises that require regular bending and straightening of the knee can cause this disease. 
Symptoms of medial plica syndrome are swelling and pain in the knee. You may experience instability on unlevel surfaces like stairs or slopes.
Other symptoms are a popping sound in the knee and discomfort from standing, bending, or climbing stairs.
Treatment for this condition is the R.I.C.E method, including rest, ice, compression, and elevation. You can use anti-inflammatory medications to help with pain and swelling. Other treatments are physical therapy like stretching etc.
Knee Osteoarthritis
Osteoarthritis of the knee happens when the cartilage and tendons connecting the joints become worn out. The tendons and cartilage serve as a buffer between the joints to keep them from rubbing against each other. 
The knee's osteoarthritis symptoms are bone spurs, knee pain, and swelling. You may experience stiffness of the joint, inability to bend the knee, and popping in the knee. The knee is very tender to the touch.
Treatment for this condition is losing some weight and doing specific exercises like swimming. You can wear braces and other orthotics to help stabilize the knee. 
Other treatments are corticosteroid and hyaluronic acid injections in the knee. A doctor may prescribe anti-inflammatory medicines and painkillers.
Inner Knee Pain Running – Other Causes
The pain that runs up and down your leg, knee, and calf, can all stem from knee disease or injury. The information available to you shows just how interconnected the body can be. There are other conditions which we will also share, so keep reading.
Torn Meniscus
A torn meniscus develops from twisting or rotating the knee by force. People that do heavy squat weights are susceptible to a torn meniscus. It is possible to tear this tendon when you lift heavy objects.
Symptoms of a torn meniscus are limping due to the pain, stiff joints, and inflexibility. You may have swelling in the knee, and the knees tend to lock. Other symptoms are a pain in the back of the knee and sometimes the calf muscle.
Treatment for this condition is adequate rest and proper icing of the affected area. It would help to elevate the foot regularly and use a cold compression bandage. Other treatments are anti-inflammatory medicines and painkillers.
Bursitis
Bursitis can happen when an infection, injury, or overuse of the bursae. The area becomes inflamed, which causes the knee and surrounding area to hurt tremendously. 
Symptoms of bursitis are swelling of the knee and tenderness around the knee. Other symptoms are stiffness and limited motion, plus constant pain. The area can be red from irritation and swelling.
Treatment for this condition is rest, icing, elevation, and compression bandages. You can use painkillers and anti-inflammatory medication to help with pain and swelling.
Other methods are physical therapy and avoiding smoking, and foods that promote inflammation.
Sprain or Tear
An injury is often responsible for many of the knee pain that people experience. Athletes and physically active people can often sprain the knee or tear a tendon. 
If you know that the pain you feel comes after playing games, exercising, or doing some rigorous outdoor activity, it must be an injury-related case. An injury can also be related to a fall if you wring your knee or land on it.
Symptoms of a sprain or tear are a popping when the knee is damaged and bruising of the knee. Other symptoms are swelling and pain in the knee. You may also experience stiffness in the knee and an inability to hold your body weight.
Treatment for this condition is the well-known R.I.C.E method and painkillers, including anti-inflammatory medications. Other treatments are surgery, physical therapy, and braces to stabilize the knee.
Swimming is one of the best methods to help restore mobility to the knee without damaging or pressuring the tendons. 
If you suffer from inner knee pain running down your leg and the surrounding areas, these conditions can help you know your problem. I hope you used the information wisely to figure out what may apply to you.
Always consult your doctor for advice on what to do if possible. A self-diagnosis should be your last option.