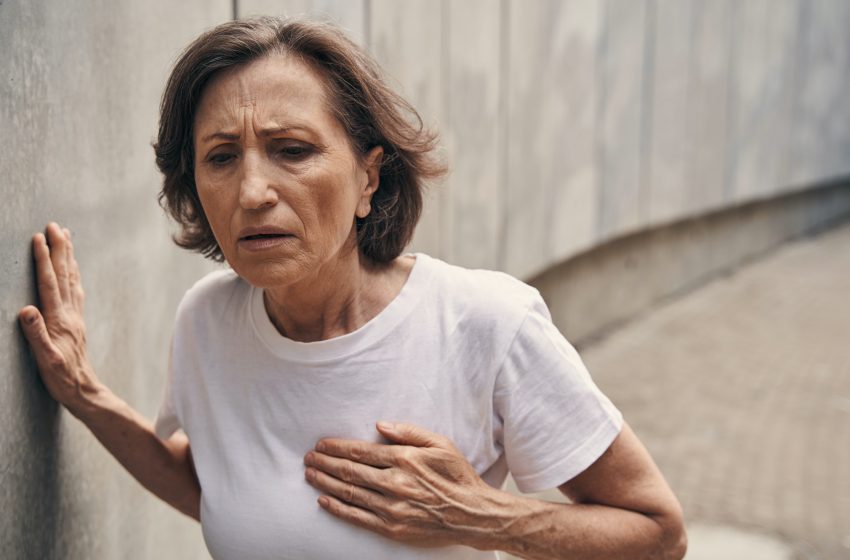 Aged sportswoman feeling pain in chest outdoors
Chest Tightness And Back Pain
Many medical conditions can cause chest tightness and back pain. It is vital to take such symptoms seriously and do what you can to receive help. If you can, you should visit the doctor for an evaluation to help determine what is wrong.
If you can't, you will need the advice to help you make sensible decisions. We will provide you with the tools you need, so follow along and take notes. 
All medical conditions manifest symptoms that enable doctors to have a general idea of what could be wrong. Without such signs, it would be more challenging to diagnose an individual.
You need to examine the symptoms of the illnesses on the list with your own. Eliminate any that don't match and focus on those that do. Compare that group for similar treatments, which will help determine what you can use.
If you do this, the chances of treating the wrong thing become non-existent. You should notice some easing of the symptoms after some time. We want to encourage you to find your way to a doctor even if you start to feel better.
Here is a list of medical issues that cause chest tightness and back pain.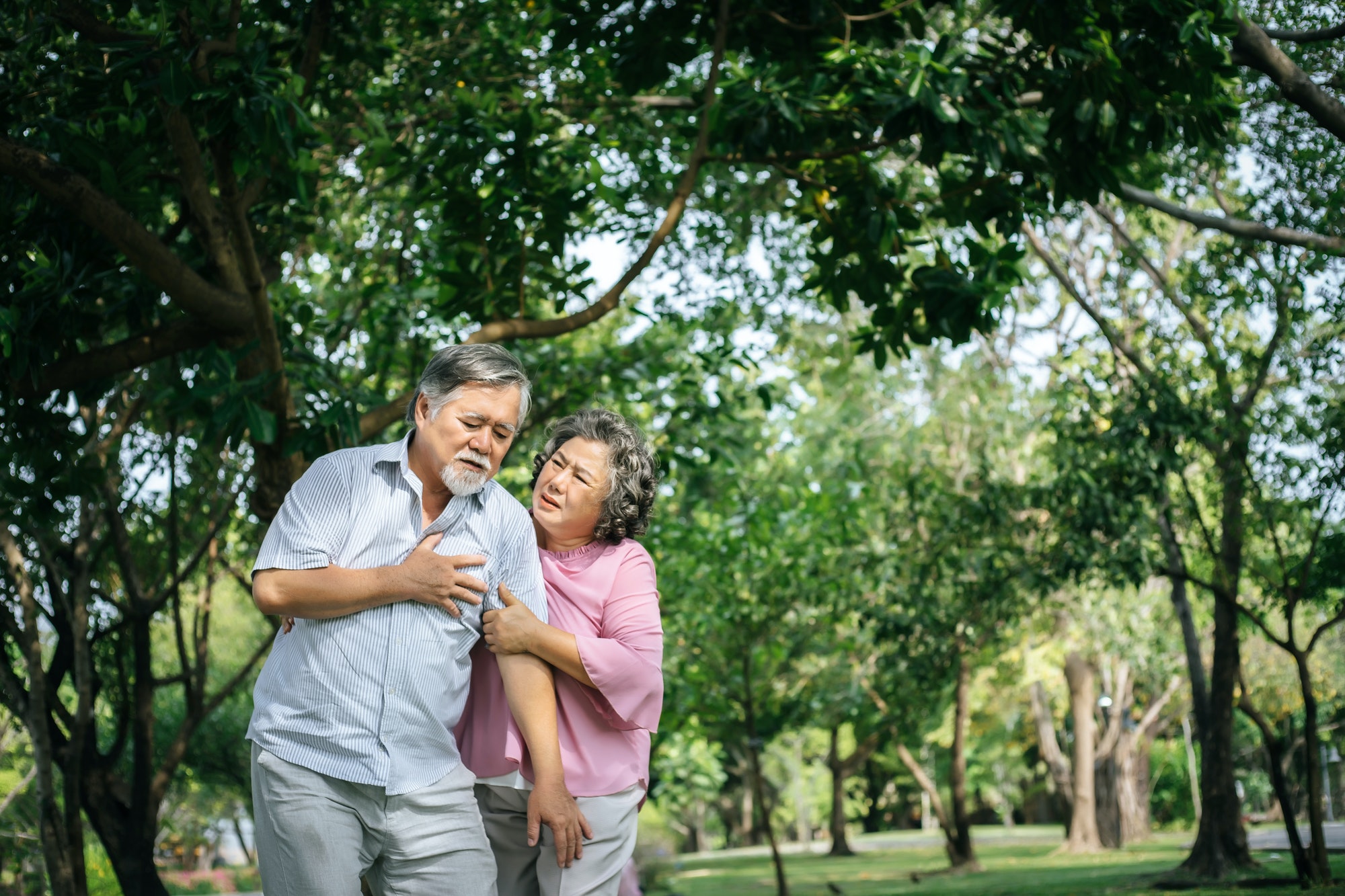 Chest Tightness And Back Pain – The Likely Causes
Heart Attack
Heart attacks can occur when the blood flow to the heart becomes obstructed. This issue happens when fat and plaque stick o the arteries and build up. After some time, the build-up blocks the entire passage of the arteries.
Other causes of heart disease are coronary artery disease. High blood pressure and diabetes fall under this condition.
Symptoms of a heart attack are breathing issues and pain in the arms and shoulders. Other signs are a pain in the neck, jaw, and back.
You may experience pain and discomfort in the chest, lightheadedness, fainting spells, and weakness.
Treatment for this condition is blood thinners, painkillers, Aspirin, ACE inhibitors, and beta-blockers. Other remedies are antiplatelet agents, thrombolytics, and nitroglycerin.
Angina
Angina occurs when the blood flow to the heart decreases due to some other illness. The heart needs oxygen which the blood provides, and a lack thereof causes ischemia.
Symptoms of angina are stabbing chest and abdominal pain. Other signs are shortness of breath and nausea. You may experience dull aching in the back, neck, and jaw.
Treatment for this condition is calcium channel blockers and blood pressure medications. Other remedies are nitrates, Aspirin, beta-blockers, and statins. 
You may also use drugs to prevent clotting. Changing your lifestyle is vital to regaining health and avoiding a repetition of heart disease. Grapefruit and lemon juice are excellent for improving the health of the blood.
Pleurisy
Pleurisy is another condition that can cause pain in the chest and back. This issue occurs when the body contracts an infection that affects the lungs.
Common causes of pleurisy are flu, pneumonia, or blood clots in the lungs.
Symptoms of pleurisy are fever, cough, breathing issues, and pain in the chest. The pain increases when you cough, breathe or sneeze.
Treatment for this condition is nonsteroidal anti-inflammatory drugs (NSAIDs). You may need an incision to remove fluid from the pleura in some cases.
If you prefer natural remedies, you can use ginger, turmeric, and other foods with anti-inflammatory properties. Seek help from an alternative doctor if you can.
Chest Tightness And Back Pain – Other Causes
Chest tightness and back pain can be a sign that you need help. Many of the diseases that affect us are due to bad habits we have practiced for years. You may use medicines to help, but the best approach is to change the way you eat and live.
Medicine will help, but you will continue to experience many sicknesses unless you change. If you cut out those things that make you ill, you will soon cease to experience such issues.
Gallstones
Gallstones happen when the gallbladder doesn't release all the substances that pass through. If the cholesterol in the bile is high, it can settle and grow. A lack of bile salt is another cause.
Symptoms of gallstones are right shoulder pain, nausea, and vomiting. Other signs are pain between the shoulder blades and chest pain. Pain in the higher part of the abdomen is another sign of gallstones.
Treatment for this condition is surgery to remove the gallbladder. There are different stone types; some require no surgery, like cholesterol stones. 
You can try a gallbladder cleanse using milk thistle, artichoke, dandelion, and other foods. It is best to seek the advice of a qualified herbalist.
Pericarditis
Pericarditis occurs when the body is affected by a viral infection; however, little about what causes it is known. The belief relates to this happening after a possible respiratory or digestive illness.
Symptoms of this condition are chest and back pain and nausea. Other signs are nausea, fatigue, weakness, and dry cough. 
You may experience palpitations of the heart, breathing issues, and low fever.
Treatment for this condition is corticosteroids, colchicine, and pain relievers. Coenzyme Q10, vitamin C and E, and magnesium can help with pericarditis.
Musculoskeletal Pain
Musculoskeletal pain conditions are often associated with back and chest pain. Some causes are bone fractures, sprains, and injuries from overuse. 
Other causes are muscles, bones, or joint impacts, which can cause serious injury.
Symptoms of musculoskeletal pain are chest and back pain and fatigue. Other signs are insomnia, muscle twitching, and burning sensation. 
You may experience aching and stiffness, and increased pain when you are active.
Treatment for this condition is occupational therapy, acupuncture, and chiropractic habituation. Other remedies are physical therapy, steroid injections, and therapeutic massages.
You may also use pain relievers, splints, and other orthopedic solutions.
Other conditions that could be related are aortic aneurysm, lung cancer, spinal diseases, and heartburn. Many of the symptoms are similar, and so will be many of the treatments.
Chest tightness and back pain are issues that persons should address immediately. If you couldn't figure out which illness may apply to you, take the right step and see a physician. That way, you will be sure to find the issue and treat yourself correctly.