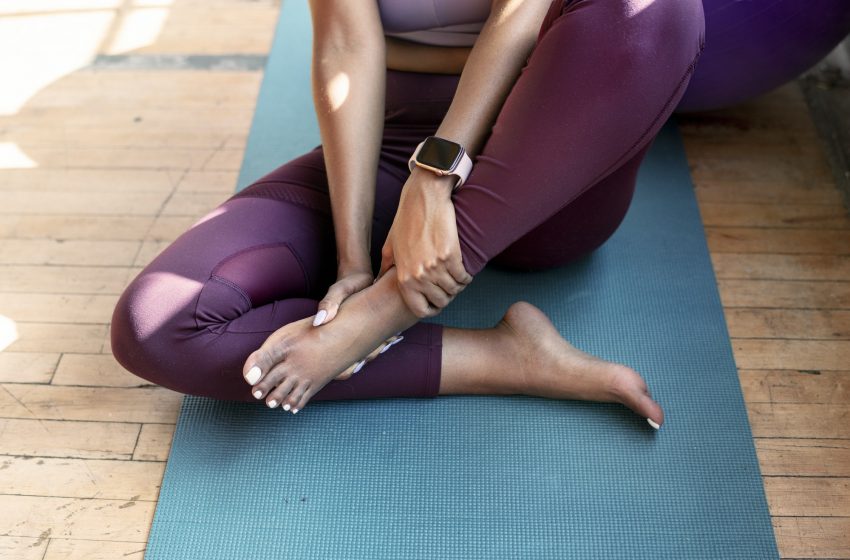 Ankle Pain When Flexing Foot Up – The Reasons and The Solutions
Ankle pain when flexing foot up can be caused by a variety of factors, the most frequent of which include injury, regular wear and tear, and arthritis.
Because mild to severe pain or stiffness can be felt in any section of the ankle, the level of the pain created by this disease relies on the reason for your ankle discomfort.
Ankle pain can be caused by a variety of injuries to the bones, muscles, and soft tissue components that support the ankle, as previously described.
The pain might be intense, stabbing, or mild, depending on the reason. Swelling around the ankle bone is also possible.
Ankle pain can also be caused by minor injuries like sprains and strains, which are typical causes of ankle discomfort.
Minor ankle injuries may usually be managed at home, but if you suspect medical concerns or injuries that interfere with your everyday activities, you should consult a doctor.
Is ankle pain common?
Ankle pain is very common in much of the world's population. But people are more likely to have ankle pain if
Are over 65 years old.
Carry extra weight or are obese.
Play sports or do activities that involve jumping, side-to-side movements, or rapid changes in direction.
What are the most common causes of ankle pain?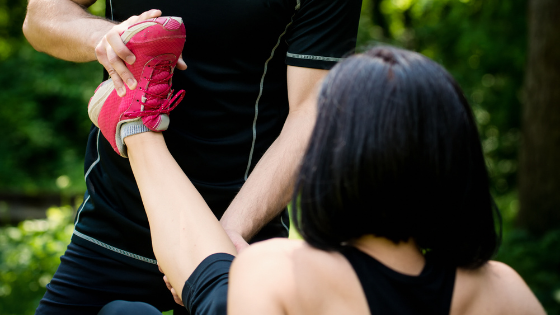 Pain in the ankle can result from several injuries and conditions. Some of the most common injuries that cause ankle pain include:
Bursitis
Bursae are fluid-filled sacs that cushion bones when they move. Bursitis is a condition that happens when these sacs get inflamed and explode.
Fractures
Accidents or injuries are the most typical causes. Ankle fractures can range in severity from moderate to severe.

Ankle fractures can damage any or all of the bones of the ankle joint. Swelling and discomfort in the ankle are the symptoms of an ankle fracture.

Sprains
They are one of the most common causes of ankle discomfort. Ankle sprains or strains happen when ligaments are stretched or torn, and ankle sprains or strains happen when the ankle is forced out of its normal position.
Tendonitis
When a soft tissue damage becomes inflamed or irritated, this happens. Tendons are the connective tissue that connects muscles to bones.

A tendon can rip (for example, an Achilles tendon rupture). Surgery may be required to repair a ruptured tendon.
Many diseases, disorders, and conditions can also cause ankle pain.
These include:
– Arthritis:
The ankle joint suffers from discomfort and stiffness as a result of this ailment. When the cartilage (joint tissue that cushions the bones) breaks down, arthritis develops.
The bones rub against one other as a result of the disintegration. Arthritis can be caused by injury or overuse, and it is most frequent in those over 65. The ankles can be affected by a variety of arthritis kinds.
Rheumatoid arthritis and osteoarthritis are the two most frequent kinds of arthritis.
– Flatfoot:
An ankle or foot with an extremely low arch (or no arch) can cause discomfort and edema. The cause of this illness is that children's arches do not always expand regularly as they grow, resulting in ankle discomfort.
– Gout:
The buildup of uric acid throughout the body causes gout, a kind of arthritis. Normally, uric acid is excreted in the urine. Uric acid crystals form in the joints when there is too much of it. Ankle gout may be excruciatingly painful.
– Infection:
Swelling and discomfort in the ankle joint can be caused by a variety of infections, including cellulitis. In most circumstances, an infection is caused by another illness.
Treatments and home remedies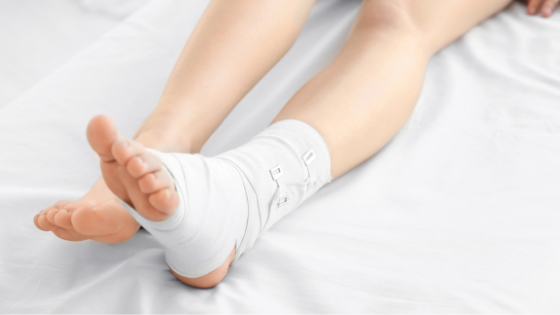 The underlying reason for ankle discomfort when bending the foot up determines how to treat it. Antibiotics are frequently used by doctors to alleviate ankle discomfort.
Gout and rheumatoid arthritis, for example, are illnesses and ailments that can cause ankle discomfort.
The doctor will treat the infection and pain differently depending on the degree of the illness and discomfort. To speed healing from injuries, doctors typically prescribe over-the-counter pain medications, rest, and exercise.
Severe ankle injuries and trauma, on the other hand, may necessitate surgery.
The following are some of the most prevalent home remedies for ankle pain:
Rest: To ensure efficient healing all lessons, without exception, should be taken, i.e., stay off your feet for a while. So, you should talk to your doctor to find out what is the time to take a rest.The use of crutches or a walking boot can help a lot when moving without putting weight on the ankle.
Ice: One of the most used home remedies over time, ice is used to reduce swelling. To relieve pain, ice should be applied to the affected area for 15 to 20 minutes two or three times a day.
Compression: Although it is one of the most used methods, you should first consult with a physician about the possibility of wrapping the ankle with an elastic bandage to reduce swelling. Care should be taken not to tighten it too tightly.
Elevation: Resting with the ankle elevated has been shown to reduce swelling. You can also try sleeping with the foot elevated all night.
Take over-the-counter pain relievers: Nonsteroidal anti-inflammatory drugs (NSAIDs) may relieve pain and reduce swelling. Your doctor should be consulted before taking any medication.
Supportive footwear: Make sure your footwear gives your feet and ankles enough support. Avoid wearing flip-flops, sandals, or shoes with too much wiggle room. When participating in sports, it is extremely vital to wear appropriate footwear. Ankle injuries are common in sports like basketball and volleyball, especially if suitable footwear is not worn.
How can you prevent ankle pain when flexing foot up?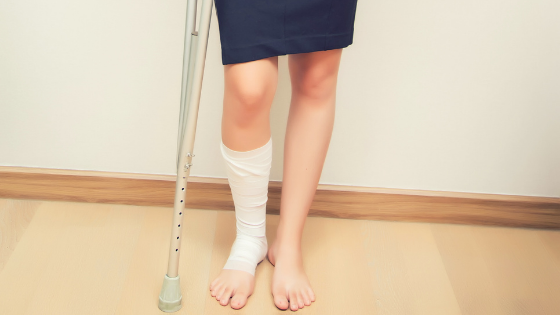 It's important mentioning that ankle discomfort isn't always avoidable. Maintaining excellent health, on the other hand, can help to keep your bones, ligaments, and tendons robust.
In order to avoid injury-related ankle discomfort, you should:
Maintain a healthy weight: Obesity puts unnecessary strain on your joints, particularly your ankles.
Other muscles should be strengthened: To help support your ankles and lessen the chance of damage.
Warm up properly: Before you begin your workout, stretch. When muscles and soft tissues (such as ligaments and tendons) are heated, they are less prone to be harmed.